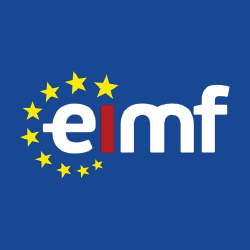 Financial Promotions and Appropriateness
- Χρηματοοικ. Ασφαλιστικά Τραπεζικά - Digital Marketing/ Sales/ Service - Νομοθεσία, Νομική & Δικηγόροι
ΠΕΡΙΓΡΑΦΗ
Everyone wants to know how to put their product or service out in front of future customers in a multi-channel world. It is also a world where the European Securities and Markets Authority and CySEC have already intervened in a significant way to dictate the forms of marketing allowed in the Contracts for Differences market. Marketing regulation is not confined to financial services regulators. The Cyprus Advertising Regulatory Organization (CARO) has its own rules. All of these regimes are modelled around the "fair, clear and not misleading" found in MiFID 2.
ΣΚΟΠΟΣ ΣΕΜΙΝΑΡΙΟΥ
By the end of the programme, participants should be able to:
Understand the key MiFID and MiFID-related provisions on financial promotions and appropriateness testing
Read promotions and spot their strengths and weaknesses
Apply the concepts of standalone compliance and regulatory media neutrality
Apply "fair, clear and not misleading" to a variety of different media
Identify the types of promotion that carry the lowest compliance risk
Understand the basics of risk management in relation to promotions and digital media
Know when they have to carry out appropriateness testing
Understand the appropriateness testing conditions required
Know what to do with the results of the appropriateness testing
ΣΕ ΠΟΙΟΥΣ ΑΠΕΥΘΥΝΕΤΑΙ
The programme is ideal for:
Complaint handlers
Customer relations and customer service staff
Lawyers
Risk managers
Board directors and chief executives
Compliance officers and managers
Marketing people
Product technicians
ΠΕΡΙΣΣΟΤΕΡΕΣ ΠΛΗΡΟΦΟΡΙΕΣ
Training Outline
Financial promotions – digital to billboards
MiFID and CARO code
What is a promotion?
Image advertising and other promotional activity outside MiFID
Fair, clear and not misleading
Risks and their description
CYSEC CfD compulsory warnings
Unfair comparisons
Past, future and simulated performance
Digital media elements – social media, pay-per-click and websites
Appropriateness Testing
When?
What do you test?
How do you test?
How do you assess the results?
Risk warnings and their impact on whether you accept the client
Training Style
The training style is interactive involving a combination of discussions and presentation, group work and case studies (taken from real-live examples). Participants are encouraged to share their opinions from their different perspectives.
CPD Recognition
This programme may be approved for up to 5 CPD units in Financial Regulation. Eligibility criteria and CPD Units are verified directly by your association, regulator or other bodies which you hold membership.
Trainer
Adam Samuel
Adam Samuel is a lawyer qualified in the UK and the USA. Since 1996, Adam has run his own training and consulting business, helping out regulators in three continents on customer-facing issues. He has the qualifications required of a financial, mortgage and equity release adviser and the UK CISI compliance diploma. Adam wrote the only book on consumer financial services complaint handling in the UK and a guide to the SFC Code for Intermediaries in Hong Kong. The Gibraltar Supreme Court followed his expert evidence in van Geens v. Jyske Bank on product risk, compliance and advice standards around the world. Adam has broadcast on a number of BBC domestic and World Service programmes, including the national news, on financial services compliance and banking issues.
Αναλυτικό Κόστος Σεμιναρίου
€ 200.00

€ 0.00

€ 38.00

€ 200.00
ΠΡΟΓΡΑΜΜΑ ΣΕΜΙΝΑΡΙΟΥ
Τρίτη - 20 Σεπ 2022
Ώρα
09:00 - 11:45
Τοποθεσία:
OnLine Virtual Classroom
Πέμπτη - 22 Σεπ 2022
Ώρα
09:00 - 11:45
Τοποθεσία:
OnLine Virtual Classroom
Εκδήλωση Ενδιαφέροντος : Financial Promotions and Appropriateness
Σεμινάρια στην ίδια κατηγορία από τον ίδιο διοργανωτή