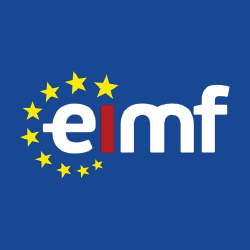 Blockchain Fundamentals
- Χρηματοοικ. Ασφαλιστικά Τραπεζικά - Καινοτομία/ Start Ups - Πληροφορική - Επαγγελματίες IT
ΠΕΡΙΓΡΑΦΗ
As technology keeps evolving and changing, the second digital revolution–powered by blockchain technology- brings the Internet of Value: a new, distributed platform that removes intermediaries from the equation and most importantly resolves the trust issue. Under these circumstances, it seems that Blockchain technology holds the promise to disrupt and transform every industry in ways never seen before.
The future is changing and those who can foresee the disruptive potential of blockchain technology in their life possess an important first mover advantage. Thus, understanding what is Blockchain and how it works is today's challenge, as blockchain-based projects will be part of the most popular jobs of the future. A blockchain-based future will of course affect business decisions in ways that will be unrecognizable to today's business professionals, entrepreneurs, public administrators and government officials.
This online training course is designed to provide a deep explanation of what is Blockchain technology and how it works, and it motivates participants to consider Blockchain's potential impact in future. At the same time, this course invites professionals to a revolutionary way of thinking as a result of the rapidly increasing use of blockchain.
ΣΚΟΠΟΣ ΣΕΜΙΝΑΡΙΟΥ
By the end of the programme, participants will:
understand what is Blockchain technology about
comprehend the difference between centralized and decentralized systems
be able to explore Blockchain Features and unique characteristics
be able to discuss and different Blockchain's Applications
be able to explore the available Consensus Mechanisms
understand what Smart Contracts are and how they work
differentiate between public and private blockchains, permissioned-permissionless and Consortium blockchains
explore the most popular Blockchain Platforms
ΣΕ ΠΟΙΟΥΣ ΑΠΕΥΘΥΝΕΤΑΙ
Product managers
Process managers
Development managers
Innovation managers
Innovating Legalists
ΠΕΡΙΣΣΟΤΕΡΕΣ ΠΛΗΡΟΦΟΡΙΕΣ
Training Outline
Centralized and Decentralized Systems
What is Blockchain and how it works
Blockchain Features and unique characteristics
Different Blockchain Consensus Mechanisms
Public Vs. private blockchains
Permissioned, Permission-less and Consortium blockchains
Applications of Blockchain including Bitcoin and other cryptocurrencies
Smart Contracts, their significance and impact
Popular Blockchain/DLT Platforms
Training Style
The programme is designed to deliver theoretical knowledge mainly via two (2) sessions of live online training course supported by power-point presentations. This course aims at delineating what is Blockchain and how it works by providing an in-depth understanding.
CPD Recognition
This programme may be approved for up to 5 CPD units in Blockchain. Eligibility criteria and CPD Units are verified directly by your association, regulator or other bodies which you hold membership.
Instructor
Christiana Aristidou
Christiana is a Partner and Director of Democritos Aristidou LLC, a law firm with tradition and history stretching back to 1971. With rich academic background, she combines legal studies in common law as well as in civil law countries. She is a graduate of the law school of the Kapodistrian University of Athens-Greece with a Bachelor's in Law, of the University of East Anglia (UEA-UK) with an LL.M in Common Law and a second LL.M in International Commercial and Business Law. After completing her studies, Christiana attended the University of Cologne-Germany and received a Certificate in International Commercial Arbitration. Following that, she joined the University of London, Queen Mary College for Commercial Studies and was awarded the LL.M in Computers and Communication Laws. Christiana also holds a certificate in Digital Currencies from the University of Nicosia. Christiana is a legal advisor to Crowdfunding platforms and other online innovative portals and sites. She advises, leads and mentors individuals and corporate bodies ranging from start-ups, scale-ups, mature ventures and SMEs to Multinational Enterprises and organizations, listed and non-listed, family offices and private clients, locally as well as in major commercial and financial centres and key technology locations, i.e. the San Francisco Silicon Valley (US), the UK, the EU, Russia, the UAE, Israel, Malaysia, Singapore and China. She holds Directorships as well as advisory positions in the boards of several corporate bodies and takes part in the formation of innovative strategies and decisions, as well as advises and mentors leaders and professionals in key positions. She is also a Director of the Founder Institute Cyprus Chapter, a Co-Founder of Lawpreneur and a Founding Member and Vice Chair of the Cyprus Blockchain Association.
Πληροφορίες Εκπαιδευτή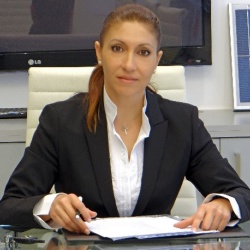 Χριστιάνα Αριστείδου - Technology Lawyer
Christiana Aristidou is an industry expert and thought leader who stands above subject-matter expertise and is an authority in her field. She is a passionate educator educating and training regulators, public authorities, incumbents, private organizations of all sizes, investors and entrepreneurs in Cyprus, the EU and internationally. A pioneer in the field of training course design, development and delivery, Christiana creates comprehensive training courses with innovative subject combinations and unique content, falling mainly in the intersection of Regulation, Business Law and Technology. Christiana is a Business Technology Lawyer, CEO of "The Hybrid LawTech Firm", empowered by Christiana Aristidou LLC, regulated by the Cyprus Bar Association (membership since 1997). She is the Director of SmartCity Business, a company that aims to create smart laws and business models that can be used by smart cities to assess what value they offer citizens by integrating ICT and emerging technologies into their infrastructure and services, enabling the acceleration of change from smart cities to smart societies. She is also a non-executive Director of Rhea Legal Tech, a company that offers AI, machine learning and automation solutions to the legal, regulatory and supervisory industries.
Christiana is the President of the CBA's Technology Committee, a National Delegate to the ISO TC/307 Blockchain Committee actively contributing to Working Group 3 drafting standards on Smart Contracts and to Working Group 6 on Blockchain use cases. She is a member of ITU and has served in ITU-FG-DLTs. She is also a Certified International Legal Project Practitioner (IILPM), a member of the PMI Cyprus Chapter, an approved HRD Trainer, the Ambassador of European Legal Technology Association (ELTA) in Cyprus, and a Digital Transformation Specialist. Christiana is a co-founder, and, until recently, the Vice-Chair of the Cyprus Blockchain Association (CBA) which has recently merged with the Cyprus Blockchain Technologies (CBTs).
She is currently a board member of CBTs and holds advisory and directorship positions in technology companies. Christiana is a regular speaker at local and international Law and Technology conferences. Christiana holds a Bachelor's in Law from the Kapodistrian University of Athens, three (3) LL.M degrees: 1. in Common Law, 2. International Commercial and Business Law (UEA-UK) and 3. Computers and Telecommunications Law (Queen Mary-UoL). She also holds a Certificate in International Commercial Arbitration (Cologne-Germany) and a certificate in Digital Currencies from the University of Nicosia.
Αναλυτικό Κόστος Σεμιναρίου
€ 220.00

€ 0.00

€ 41.80

€ 220.00
ΠΡΟΓΡΑΜΜΑ ΣΕΜΙΝΑΡΙΟΥ
Τετάρτη - 07 Σεπ 2022
Ώρα
09:00 - 12:45
Τοποθεσία:
OnLine Virtual Classroom
Πέμπτη - 08 Σεπ 2022
Ώρα
09:00 - 12:45
Τοποθεσία:
OnLine Virtual Classroom
Εκδήλωση Ενδιαφέροντος : Blockchain Fundamentals
Σεμινάρια στην ίδια κατηγορία από τον ίδιο διοργανωτή