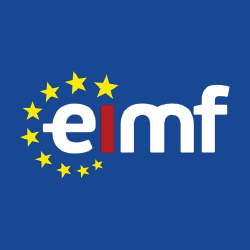 CySEC Certification Examination Preparation Course (Advanced, Basic)
- Χρηματοοικ. Ασφαλιστικά Τραπεζικά - Πιστοποιήσεις/ Προσόντα/ Άδειες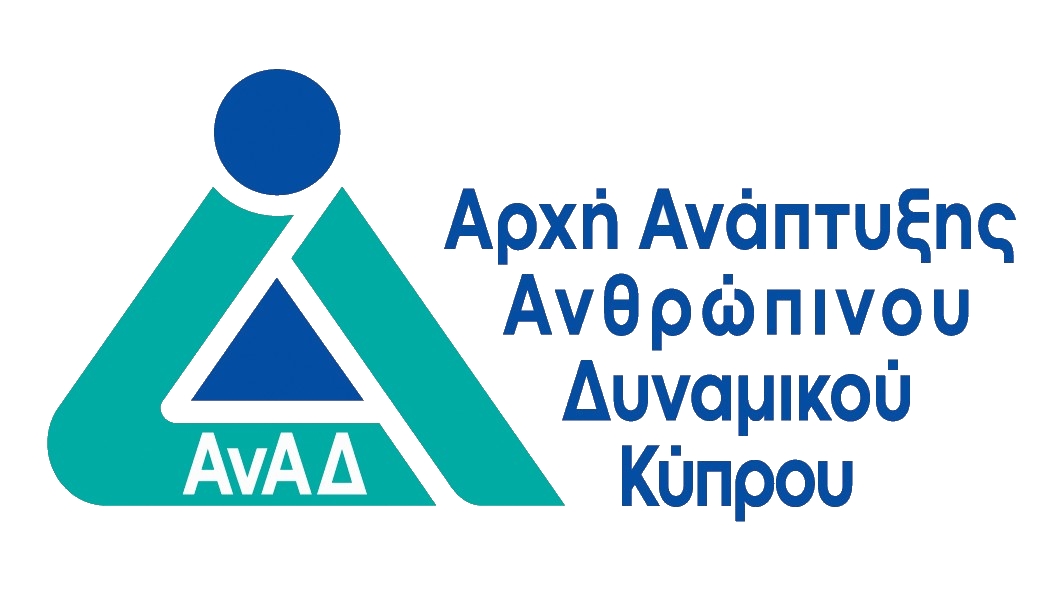 ΠΕΡΙΓΡΑΦΗ
Με αποδεδειγμένο ιστορικό, το εξαιρετικά επιτυχημένο πρόγραμμα προετοιμασίας εξετάσεων EIMF CySEC προσφέρει μια εις βάθος κάλυψη όλου του απαιτούμενου υλικού, προετοιμάζοντας τους συμμετέχοντες για την Εξέταση Προχωρημένου Επιπέδου, με βάση την πιο πρόσφατη και ενημερωμένη διδακτέα ύλη.
Οι εξετάσεις απαιτούν πολύ καλή γνώση του κυπριακού και ευρωπαϊκού νομικού πλαισίου στις κεφαλαιαγορές και αφορούν πρόσωπα που επιθυμούν να πιστοποιηθούν για την παροχή Επενδυτικών Υπηρεσιών.
Τα πρόσωπα που ολοκληρώσουν με επιτυχία τις Προχωρημένες Εξετάσεις μπορούν να κατέχουν θέσεις σε όλες τις λειτουργίες επενδυτικών υπηρεσιών σε Κυπριακές Επενδυτικές Εταιρείες (CIFs), ενώ τα πρόσωπα που περνούν τις Βασικές Εξετάσεις μπορούν να παρέχουν ή να εκτελούν τις επενδυτικές υπηρεσίες παραλαβής και διαβίβασης παραγγελιών και εκτέλεσης εντολών εντός Κυπριακής Επενδυτικής Εταιρείας. Επιπλέον, η προχωρημένη ή βασική εξέταση επιτρέπει σε άτομα που εργάζονται σε εταιρεία διαχείρισης ΟΣΕΚΑ (UCITS) ή σε ένα VCIC που διαχειρίζεται ΟΣΕΚΑ (UCITS) να παρέχει την υπηρεσία μάρκετινγκ των μονάδων.
ΣΚΟΠΟΣ ΣΕΜΙΝΑΡΙΟΥ
Το μάθημα προετοιμασίας επικεντρώνεται στα ακόλουθα:
Eπιτυχία στις εξετάσεις– Το μάθημα επικεντρώνεται κυρίως στο εγχειρίδιο/βιβλίο της ΕΚΚ για την πιστοποίηση προσώπων που παρέχουν Επενδυτικές Υπηρεσίες και απασχολούνται από Κυπριακές Επενδυτικές Εταιρείες, Πιστωτικά Ιδρύματα, Εταιρείες Διαχείρισης και Επενδυτικές Εταιρείες Μεταβλητού Κεφαλαίου, ο οποίος αποτελεί προϋπόθεση για την παροχή επενδυτικών υπηρεσιών στην Κύπρο
Λειτουργεί εντός του νομικού πλαισίου – Κατανόηση του καλύτερου τρόπου λειτουργίας εντός του ισχύοντος νομικού και κανονιστικού πλαισίου και πρακτικής της Κύπρου και της Ευρωπαϊκής Ένωσης και να καταστεί επιτυχημένος στον ευρωπαϊκό χρηματοπιστωτικό τομέα
Επίτευξη των τεχνικών γνώσεων και εργαλείων – Κατανόηση των ρυθμιστικών τεχνικών εργαλείων που είναι διαθέσιμα για λειτουργία στις κεφαλαιαγορές και ενίσχυση των οικονομικών στρατηγικών και των διαδικασιών συμμόρφωσης με τη διαχείριση κινδύνων 
Εκπαιδευτικό υλικό (βασισμένο στο νέο οδηγό)
Όλοι οι συμμετέχοντες θα λάβουν το σχετικό εκπαιδευτικό υλικό προετοιμασίας του EIMF το οποίο περιλαμβάνει τις παρουσιάσεις του μαθήματος, το γλωσσάριο όλων των σημαντικών όρων και ερωτήσεις προετοιμασίας με απαντήσεις και αναφορές. Επιπλέον, οι συμμετέχοντες θα έχουν πρόσβαση σε 3 δοκίμια με 210 ερωτήσεις/απαντήσεις για πρακτική εξάσκηση.
ΣΕ ΠΟΙΟΥΣ ΑΠΕΥΘΥΝΕΤΑΙ
Υφιστάμενα και μελλοντικά στελέχη και εποπτικές αρχές Τραπεζών, Κυπριακών Επιχειρήσεων Επενδύσεων (ΟΣΕΚΑ) καθώς και διαχειριστών ΟΣΕΚΑ και ΟΕΕ
Υφιστάμενοι και μελλοντικοί υπάλληλοι τραπεζών, ΟΣΕΚΑ καθώς και διαχειριστών ΟΣΕΚΑ και ΟΕΕ που είναι υπεύθυνοι για την παροχή επενδυτικών υπηρεσιών
Υπεύθυνοι Συμμόρφωσης, Εσωτερικοί Ελεγκτές, Υπεύθυνοι Συμμόρφωσης για την Καταπολέμηση της Νομιμοποίησης Εσόδων από Παράνομες Δραστηριότητες και Διαχειριστές Κινδύνων Τραπεζών, Κυπριακών Επιχειρήσεων Επενδύσεων (ΟΣΕΚΑ) καθώς και διαχειριστών ΟΣΕΚΑ και ΟΕΕ
Σύμβουλοι Χρηματοοικονομικών και Επαγγελματικών Υπηρεσιών
Επαγγελματίες που προσχωρούν στον τομέα των χρηματοοικονομικών και επαγγελματικών υπηρεσιών
ΠΕΡΙΣΣΟΤΕΡΕΣ ΠΛΗΡΟΦΟΡΙΕΣ
Περιεχόμενο μαθημάτων και εξετάσεις
Η Προχωρημένη Πιστοποίηση αποτελείται από 70 ερωτήσεις πολλαπλής επιλογής διάρκειας 90 λεπτών και καλύπτει τα ακόλουθα κεφάλαια:
Κεφάλαιο 1: Ο περί Επενδυτικών Υπηρεσιών και Δραστηριοτήτων και Ρυθμιζόμενων Αγορών Νόμος του 2017: Πεδίο/Εξουσίες/Αδικήματα
Κεφάλαιο 2: Υποχρεώσεις Επιχειρηματικής συμπεριφοράς
Κεφάλαιο 3: Κυπριακές Εταιρείες Παροχής Επενδυτικών Υπηρεσιών (ΚΕΠΕΥ) και Τράπεζες
Κεφάλαιο 4: Οι περί Ανοικτού Τύπου Οργανισμών Συλλογικών Επενδύσεων (ΟΣΕΚΑ) Νόμοι 2012-2019
Κεφάλαιο 5: Εναλλακτικές Επενδύσεις
Κεφάλαιο 6: Οι περί Εργασιών Πιστωτικών Ιδρυμάτων Νόμοι του 1997-2016
Κεφάλαιο 7: Οι περί της Παρεμπόδισης και Καταπολέμησης της Νομιμοποίησης Εσόδων από Παράνομες Δραστηριότητες και της Χρηματοδότησης της Τρομοκρατίας Νόμοι
Κεφάλαιο 8: Κανονισμός για τις Αγορές Χρηματοπιστωτικών Μέσων (MiFIR)
Κεφάλαιο 9: Απαιτήσεις Κεφαλαιακής Επάρκειας
Κεφάλαιο 10: Κανονισμός για τις Υποδομές των Ευρωπαϊκών Αγορών (EMIR)
Κεφάλαιο 11: Νόμοι Ανάκαμψης και Εξυγίανσης
Κεφάλαιο 12: Κανονισμός για το Ενημερωτικό Δελτίο
Κεφάλαιο 13: Νόμοι περί Διαφάνειας
Κεφάλαιο 14: Κανονισμός Περί Εμπιστευτικών Πληροφοριών και Χειραγώγησης της Αγοράς (2016)
Διαδικασία Εγγραφής για Εξετάσεις:
Για να εγγραφούν στις εξετάσεις της ΕΚΚ, οι υποψήφιοι καλούνται να κλείσουν την ημερομηνία των εξετάσεων τους μέσω της του συνδέσμου εδώ .
Τέλη Εξετάσεων:
Το τέλος για τη Βασική εξέταση ανέρχεται στα διακόσια ευρώ (€200), ενώ για την
Αναβαθμισμένη εξέταση και για την εξέταση Λειτουργού Συμμόρφωσης (AML)
καθορίστηκε στα τριακόσια (€300) ευρώ.
Πώς γνωρίζω το αποτέλεσμα της εξέτασής μου;
Με την ολοκλήρωση της εξέτασης, εμφανίζεται αυτόματα στην οθόνη του υπολογιστή του κάθε υποψηφίου το αποτέλεσμα. Επιπλέον, ο υποψήφιος λαμβάνει το αποτέλεσμα της εξέτασης του ηλεκτρονικά μέσω μηνύματος ηλεκτρονικού ταχυδρομείου (email) στο τέλος της εβδομάδας κατά τη διάρκεια της οποίας εξετάστηκε.
Οι επιτυχόντες πρέπει να συμπληρώσουν τη Φόρμα Εγγραφής της ΕΚΚ και να την αποστείλουν στο certifications@cysec.gov.cy προκειμένου να εγγραφούν στο Δημόσιο Μητρώο Πιστοποιημένων Προσώπων της ΕΚΚ. Η εγγραφή ισχύει για ένα έτος.
Επιλογή Πρακτικής Εξάσκησης
Για όσους δεν μπορούν να παρακολουθήσουν το μάθημα προετοιμασίας, το EIMF προσφέρει την ευκαιρία να αποκτήσουν 3 δοκίμια με 210 ερωτήσεις/απαντήσεις για πρακτική εξάσκηση. Για περισσότερες πληροφορίες, παρακαλούμε επικοινωνήστε μαζί μας.
Πληροφορίες Εκπαιδευτή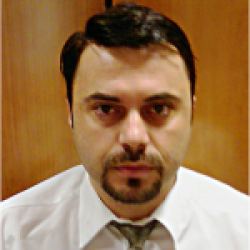 Παναγιώτης Αντωνίου - Risk Management - Compliance
Mr. Antoniou is a professional with 18 years-experience in the Banking and Insurance Sectors. He holds a Bachelor degree in Computer Science from State University of New York, USA, a Master's degree in Information Systems from Virginia Tech, USA, a Master's in Business Administration and a Master's in Public Sector Management. He is also a member of the Project Management Institute and a partially-qualified member of the Association of Certified Chartered Accountants (ACCA). He is also a holder of CySEC's Advanced Certificate in Financial Services Legal Framework. He is currently the Head of Capital Adequacy Department of a large Advisory Group specializing in advising matters regarding Basel III matters (Pillar 1,2,3) and financial reporting of Investment Firms.
Αναλυτικό Κόστος Σεμιναρίου
Για Δικαιούχους ΑνΑΔ
€ 995.00

€ 544.00

€ 189.05

€ 451.00
Για μη-Δικαιούχους ΑνΑΔ
€ 995.00

€ 395.00

€ 114.00

€ 600.00
Εκδήλωση Ενδιαφέροντος : CySEC Certification Examination Preparation Course (Advanced, Basic)
Σεμινάρια στην ίδια κατηγορία από τον ίδιο διοργανωτή