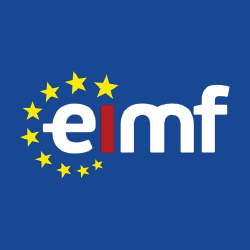 MICA Regulation and Crypto-Assets Policy
- Χρηματοοικ. Ασφαλιστικά Τραπεζικά - Καινοτομία/ Start Ups - Νομοθεσία, Νομική & Δικηγόροι
ΠΕΡΙΓΡΑΦΗ
The 5th AML Directive was only the first step towards regulating crypto-assets and crypto-activities in terms of anti-money laundering. The Directive only covers specific crypto assets under the "virtual currencies" term and limited crypto-activities. Each EU Member State transposed the Directive differently and developed its own regulatory regime for transactions associated with "virtual currencies" creating regulatory fragmentation and the scope for regulatory arbitrage. The 5th AML Directive does not offer a harmonized regulatory framework for crypto-assets; indeed, it introduces a baseline framework with limited scope.
This issue is addressed by the Markets in Crypto-Assets Regulation (MiCAR) (an upcoming EU Regulation expected to come into force in early 2023 and apply in 2024). MiCAR seeks to establish an EU legal framework for crypto assets and intends to expand and encourage the use of the distributed ledger technology (DLT), a transformative technology, in the financial industry by creating a comprehensive regulatory framework. MiCAR aims to regulate most crypto-assets currently outside of regulatory scope and bring within scope numerous activities and services concerning crypto-assets expanding the notion of crypto-asset service providers.
At the same time, the EU is considering and carrying out important regulatory developments regarding the AML regulation of crypto assets. The upcoming EU AML Package deals with AML matters in a more harmonized and enhanced way, offering advanced tools to authorities to combat AML risks and covering more AML areas. In this context, the EU AML Package enhances the regulation of crypto-assets for AML. The new AML package will oblige providers of services concerning crypto-assets, as expansively defined in MiCAR, to comply with AML requirements. Hence, the AML Package combined with MiCAR, is bound to create legal certainty and enhance security regarding the use of crypto assets, increase the AML checks in the crypto-asset space, promote innovation and fair competition in the European financial market and make sure that there is consumer protection and market integrity.
This highly researched and experience-driven course explores the MiCAR proposal which will soon become a key component of EU financial regulation, and gives emphasis on what is being regulated and the key objectives under MiCAR. Participants will understand what is and what is not a crypto-asset as well as the services covered under MiCAR. Furthermore, they will understand who will be impacted by the EU's flagship MiCA regulation and they will discuss MiCAR's interaction with other regulatory frameworks. In this context, participants will learn about the AML package and how it affects crypto-asset activities and services. The course is vital for professionals, practitioners, supervisors, policymakers, and financial institutions who wish to explore the development of the fast-evolving crypto market.
ΣΚΟΠΟΣ ΣΕΜΙΝΑΡΙΟΥ
By the end of the programme, participants will:
be introduced to the MiCAR proposal
be able to explain what is being regulated and what are the key objectives under MiCAR
explore the key components of MiCAR relating to issuance of crypto-assets and crypto-asset services
discuss the interaction of MiCAR with other regulatory frameworks (such as e-money and payment services laws, financial services laws, AML)
understand the types of assets as defined by the MiCAR
become familiar with Crypto-asset Policy and Developments beyond MiCAR
ΣΕ ΠΟΙΟΥΣ ΑΠΕΥΘΥΝΕΤΑΙ
This training course is suitable for people from all kinds of backgrounds who are interested to explore the upcoming Markets in Crypto-assets regulation (MiCA).
It is also ideal for:
Compliance officers
Lawyers
Internal and external legal advisors
Junior Lawyers and Graduates
Law students. law researchers
Professionals in the banking sector (Including neo and challenger banks)
Financial advisors
Managers of all levels including HR, Strategy, Innovation, IT, Technology, Digital Transformation Departments)
Software Developers and IT Professionals
Blockchain technologists and developers
Innovation leaders and members of Innovations labs
Government Agencies
Corporate Administrators
Regulators and Policymaker
ΠΕΡΙΣΣΟΤΕΡΕΣ ΠΛΗΡΟΦΟΡΙΕΣ
Introduction to MiCaR
Objective: What is being regulated and what are the main objectives?
Crypto-assets
What is covered?
Types of crypto-assets under MICAR: unbacked crypto-assets, utility, tokens, and stablecoins
What is not a crypto-asset despite being DLT-based
Treatment of NFTs
Treatment of crypto-assets covered under frameworks
Services covered
Offering/issuance of crypto-assets – requirements and exemptions depending on crypto-asset
Crypto-asset services Authorisation and operating conditions for Crypto-Asset Service Providers (CASPs)
Interaction of MiCAR with other regulatory frameworks
E-money and payment services laws
Financial services laws
AML: Focus on AML Package
Crypto-asset Policy and Developments beyond MiCAR
DLT-focused laws (EU and Domestic)
MiCAR Impact on Fintech
Training Style
The programme is designed to deliver theoretical knowledge mainly via live online discussions, supported by power-point presentations.
CPD Recognition
This programme may be approved for up to 7 CPD units in Banking and Financial Regulation. Eligibility criteria and CPD Units are verified directly by your association, regulator or other bodies which you hold membership.
Trainer: Christiana Aristidou
Christiana Aristidou is an industry expert and thought leader who stands above subject-matter expertise and is an authority in her field. She is a passionate educator educating and training regulators, public authorities, incumbents, private organizations of all sizes, investors and entrepreneurs in Cyprus, the EU and internationally. A pioneer in the field of training course design, development and delivery, Christiana creates comprehensive training courses with innovative subject combinations and unique content, falling mainly in the intersection of Regulation, Business Law and Technology. Christiana is a Business Technology Lawyer, CEO of "The Hybrid LawTech Firm", empowered by Christiana Aristidou LLC, regulated by the Cyprus Bar Association (membership since 1997). She is the Director of SmartCity Business, a company that aims to create smart laws and business models that can be used by smart cities to assess what value they offer citizens by integrating ICT and emerging technologies into their infrastructure and services, enabling the acceleration of change from smart cities to smart societies. She is also a non-executive Director of Rhea Legal Tech, a company that offers AI, machine learning and automation solutions to the legal, regulatory and supervisory industries. Christiana is the President of the CBA's Technology Committee, a National Delegate to the ISO TC/307 Blockchain Committee actively contributing to Working Group 3 drafting standards on Smart Contracts and to Working Group 6 on Blockchain use cases. She is a member of ITU and has served in ITU-FG-DLTs. She is also a Certified International Legal Project Practitioner (IILPM), a member of the PMI Cyprus Chapter, an approved HRD Trainer, the Ambassador of European Legal Technology Association (ELTA) in Cyprus, and a Digital Transformation Specialist. Christiana is a co-founder, and, until recently, the Vice-Chair of the Cyprus Blockchain Association (CBA) which has recently merged with the Cyprus Blockchain Technologies (CBTs). She is currently a board member of CBTs and holds advisory and directorship positions in technology companies. Christiana is a regular speaker at local and international Law and Technology conferences. Christiana holds a Bachelor's in Law from the Kapodistrian University of Athens, three (3) LL.M degrees: 1. in Common Law, 2. International Commercial and Business Law (UEA-UK) and 3. Computers and Telecommunications Law (Queen Mary-UoL). She also holds a Certificate in International Commercial Arbitration (Cologne-Germany) and a certificate in Digital Currencies from the University of Nicosia.
Αναλυτικό Κόστος Σεμιναρίου
€ 240.00

€ 0.00

€ 45.60

€ 240.00
ΠΡΟΓΡΑΜΜΑ ΣΕΜΙΝΑΡΙΟΥ
Πέμπτη - 22 Ιουν 2023
Ώρα
09:00 - 12:45
Τοποθεσία:
OnLine Virtual Classroom
Τρίτη - 27 Ιουν 2023
Ώρα
09:00 - 12:45
Τοποθεσία:
OnLine Virtual Classroom
Εκδήλωση Ενδιαφέροντος : MICA Regulation and Crypto-Assets Policy
Σεμινάρια στην ίδια κατηγορία από τον ίδιο διοργανωτή