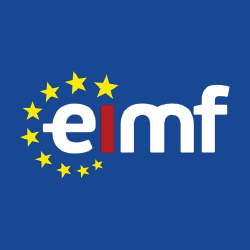 Tracking Cryptocurrency & Blockchain Developments
- Χρηματοοικ. Ασφαλιστικά Τραπεζικά - Καινοτομία/ Start Ups - Νομοθεσία, Νομική & Δικηγόροι
ΠΕΡΙΓΡΑΦΗ
This course is the definitive walkthrough of the most recent cryptocurrencies/crypto assets developments, technological advancements in Blockchain technology and regulatory analysis among different jurisdictions worldwide. The analysis aims to identify core differences among jurisdictions, and how international bodies, such as the International Monetary Fund, is responding to the rapid changes that come with Blockchain technology.
The course explores the basic fundamentals of the technology initially but then delves into the technological aspects and bi-products of Blockchain technology such as Smart Contracts, Web3, consensus mechanisms, foundations and use cases of the Blockchain technology.
Finally, the course provides insights into the upcoming MiCAR (Markets in Crypto-Assets Regulation).
ΣΚΟΠΟΣ ΣΕΜΙΝΑΡΙΟΥ
By the end of the programme, participants will:
Understand the Blockchain technology
Prepare themselves for MiCAR
Understand how Smart Contract work
Understand consensus mechanisms
Update themselves on recent regulatory changes and use cases.
ΣΕ ΠΟΙΟΥΣ ΑΠΕΥΘΥΝΕΤΑΙ
COOs
CFOs
Directors
Senior Managers
Regulatory compliance officers
AML Officers
Financial services trade bodies
Chief legal officers
Legal advisors
ΠΕΡΙΣΣΟΤΕΡΕΣ ΠΛΗΡΟΦΟΡΙΕΣ
Training Outline
Key Figures
Regulatory updates
CySEC and CASPs
Blockchain Technology and Currencies
Law Enforcement Cases
Consensus Mechanisms
Financial Stability & Regulatory Updates including MiCAR
Training Style
The programme is designed to deliver high-level knowledge and insights into the Blockchain and Crypto asset's regulatory agenda and developments. It will strive to enhance participants' skills and knowledge via lectures supported by power-point presentations and practical examples. The training style is both training-focused, involving a combination of presentation and real-live examples, but also learner-focused, where participants are encouraged to raise questions, seek clarifications, and share their opinions from their different perspectives and engage in an exchange of views and personal professional experiences.
CPD Recognition
This programme may be approved for up to 3 CPD units in Financial Regulation. Eligibility criteria and CPD Units are verified directly by your association, regulator or other bodies which you hold membership.
Αναλυτικό Κόστος Σεμιναρίου
€ 150.00

€ 0.00

€ 28.50

€ 150.00
ΠΡΟΓΡΑΜΜΑ ΣΕΜΙΝΑΡΙΟΥ
Πέμπτη - 27 Απρ 2023
Ώρα
16:45 - 20:00
Τοποθεσία:
OnLine Virtual Classroom
Εκδήλωση Ενδιαφέροντος : Tracking Cryptocurrency & Blockchain Developments
Σεμινάρια στην ίδια κατηγορία από τον ίδιο διοργανωτή