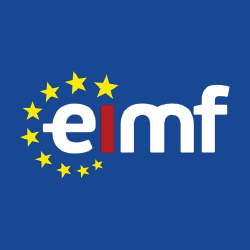 Sanctions Risk Management: Conducting International Business Safely
- Χρηματοοικ. Ασφαλιστικά Τραπεζικά - Νομοθεσία, Νομική & Δικηγόροι
ΠΕΡΙΓΡΑΦΗ
International economic sanctions comprise restrictive measures – often complex – imposed by international actors of global influence aiming at curbing law-abusers of international impact, be it countries, legal or natural persons.
In this context, international economic sanctions constitute a daily 'headache' for businesses wishing to transact internationally.
Particularly tormented by international economic sanctions, are those businesses approached by the sanctioned entities, for the purpose of benefitting from the former's services.
Therefore, all businesses regardless of size, nature of activities and place of incorporation, should, on an ongoing basis, assess their risk of exposure to international economic sanctions and take appropriate measures to mitigate this risk.
ΣΚΟΠΟΣ ΣΕΜΙΝΑΡΙΟΥ
Upon completion of the seminar, participants will:
Be able to define 'international economic sanctions'
Have enhanced their knowledge on how to build effective sanctions compliance programmes
Acquired knowledge of sanctions risk assessment
Understand sanctions evasion techniques, sanctions due diligence, sanctions screening, sanctions investigations and asset freezing
Be able to perform hands-on sanctions investigations
ΣΕ ΠΟΙΟΥΣ ΑΠΕΥΘΥΝΕΤΑΙ
Professionals of export companies and other businesses with international operations
Compliance professionals
Risk professionals
Front-office professionals of financial institutions
Back-office professionals of financial institutions involved in payments
Legal advisors to export companies and other businesses with international operations
Legal advisors to financial institutions
ΠΕΡΙΣΣΟΤΕΡΕΣ ΠΛΗΡΟΦΟΡΙΕΣ
Training Outline
Sanctions, compliance programs, risk assessment and training
Sanctions evasion techniques
Sanctions due diligence
Sanctions screening
Sanctions investigations and asset
Hands-on case studies on sanctions investigations
Case studies on crimes against the EU budget
Training Style
The seminar is designed to deliver knowledge and enhance participants' skills via lectures, case-studies, practical examples, group-discussion and peer-sharing experience.
CPD Recognition
This programme may be approved for up to 7 CPD units in Financial Regulation. Eligibility criteria and CPD Units are verified directly by your association, regulator or other bodies which you hold membership.
This training course may be approved as an external activity under the new ACAMS recertification category "non-ACAMS credits" for up to 7 CPD units. Eligibility criteria and CPD Units are verified directly by the Association of Anti-Money Laundering Specialists (ACAMS). To read more about the non-ACAMS credits policies and eligibility criteria please click here
Αναλυτικό Κόστος Σεμιναρίου
€ 240.00

€ 0.00

€ 45.60

€ 240.00
ΠΡΟΓΡΑΜΜΑ ΣΕΜΙΝΑΡΙΟΥ
Πέμπτη - 27 Απρ 2023
Ώρα
10:00 - 13:45
Τοποθεσία:
OnLine Virtual Classroom
Παρασκευή - 28 Απρ 2023
Ώρα
10:00 - 13:45
Τοποθεσία:
OnLine Virtual Classroom
Εκδήλωση Ενδιαφέροντος : Sanctions Risk Management: Conducting International Business Safely
Σεμινάρια στην ίδια κατηγορία από τον ίδιο διοργανωτή