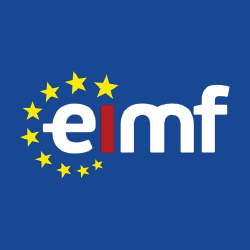 Consumer Credit and Mortgage Credit Updates
- Χρηματοοικ. Ασφαλιστικά Τραπεζικά
ΠΕΡΙΓΡΑΦΗ
Directive 2008/48/EC on credit agreements for consumers (the Consumer Credit Directive), amended in 2011, 2014, 2016 and 2019, established a harmonised EU framework for consumer credit, to facilitate the emergence of a smoothly functioning internal market in consumer credit and provide a high level of consumer protection, thus ensuring consumer confidence.
Since the adoption of the 2008 Directive, digitalisation has profoundly changed the decision-making process and the habits of consumers in general, who now want a smoother and faster process for obtaining credit and often do so online. This also affects the lending sector, progressively becoming digitalised. The COVID-19 crisis and the resulting confinement measures have also disrupted the EU economy and had a major impact on the credit market and consumers. In 2021, the Commission adopted a proposal for a Directive on consumer credits which shall repeal Directive 2008/48. The proposal includes several new provisions concerning, among other, the creditworthiness assessment, arrears and forbearance measures, financial education, conduct of business obligations, caps on interest rates, and advisory services.
Furthermore, during 2021, a Report from the Commission was issued on the review of the Directive 2014/17/EU on credit agreements for consumers relating to residential immovable property (the Mortgage Credit Directive). This report has been prepared under Article 44 MCD, which requires the Commission to review the effectiveness and appropriateness of the provisions on consumers and the internal market, with an emphasis on the experience acquired in applying the Directive.
ΣΚΟΠΟΣ ΣΕΜΙΝΑΡΙΟΥ
To present the Proposal on consumer credits, with emphasis on the new provisions
To analyse the practical implications of the new requirements
To provide guidance concerning compliance with the new requirements
To present the Report on the Mortgage Credit Directive
ΣΕ ΠΟΙΟΥΣ ΑΠΕΥΘΥΝΕΤΑΙ
Legal advisors
Compliance officers
Any person who provides consumer credit and/or mortgage credit
ΠΕΡΙΣΣΟΤΕΡΕΣ ΠΛΗΡΟΦΟΡΙΕΣ
During the seminar there will be an overview of the following:
Information requirements
Provision of adequate explanations
Advisory services
Interest rates
Right of withdrawal
Right of early repayment
Linked credit agreements
Arrears and forbearance measures
Conduct of business obligations,
Creditworthiness assessment
Financial education
Training Style
The course shall include the presentation and analysis of the regulatory framework providing practical examples. The programme is designed to deliver knowledge and enhance participants' skills via case-studies and practical examples. Participants will benefit from customised feedback at the end of the programme and take away the knowledge gained to be transferred at their workplace.
CPD Recognition
This programme may be approved for up to 5 CPD units in Banking and Financial Regulation. Eligibility criteria and CPD Units are verified directly by your association, regulator or other bodies which you hold membership.
Αναλυτικό Κόστος Σεμιναρίου
€ 220.00

€ 0.00

€ 41.80

€ 220.00
ΠΡΟΓΡΑΜΜΑ ΣΕΜΙΝΑΡΙΟΥ
Τετάρτη - 17 Μάιου 2023
Ώρα
09:00 - 14:45
Τοποθεσία:
OnLine Virtual Classroom
Εκδήλωση Ενδιαφέροντος : Consumer Credit and Mortgage Credit Updates
Σεμινάρια στην ίδια κατηγορία από τον ίδιο διοργανωτή