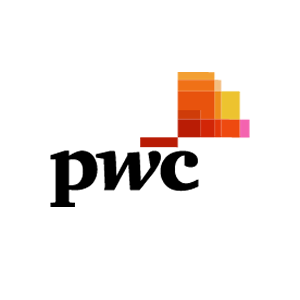 PwC's Academy
Τομείς Εξειδίκευσης Διοργανωτή:
Οργάνωση/ Διοίκηση/ Ηγεσία
Ανθρώπινο Δυναμικό (HR)
Χρηματοοικ. Ασφαλιστικά Τραπεζικά
Λογιστικά/ Έλεγχος/ Φορολογικά
Ακαδημαϊκά Θέματα
Υπεύθυνος Επικοινωνίας:
Μαρία Γεωργίου
Share:
Πληροφορίες Διοργανωτή
Founded in 2009, PwC's Academy is the learning and education business of the leading accounting and business consulting firm in Cyprus, PricewaterhouseCoopers Ltd (PwC Cyprus).

Our aim is to support today's businesses to effectively face the continuously changing business landscape by skilling, upskilling, offering Continuous Professional Development (CPD) and globally recognised professional qualifications to their people.
We are a team of 11 passionate, energetic, business oriented learning professionals and trainers combining deep expertise in technical, digital and human skills areas with local and international experience. Our rich and diverse network of learning professionals all share a genuine care for supporting people to grow professionally and personally and providing a memorable learning experience to participants.
Our Academy is part of the growing network of PwC's Academies worldwide spread over 35 countries, allowing us to leverage learning opportunities and learning technologies at a global level.
Πιστοποιήσεις Διοργανωτή
| Πιστοποίηση Διοργανωτή | Φορέας Πιστοποίησης |
| --- | --- |
| Κέντρο Επαγγελματικής Κατάρτισης (ΚΕΚ) | ΑνΑΔ |
Τρέχοντα Σεμινάρια
The programme provides an overview of the Capital Gains Tax principles. It will contain a brief explanation on all provisions related to the disposal of an immo...
Storytelling is one of the most powerful tools available to effective communicators. Leaders and managers use stories to build trust, influence others and inspi...
PwC's Training Centre (Λευκωσία)