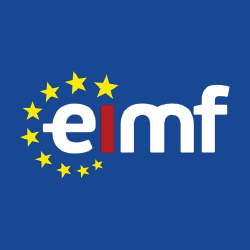 Key Accounting Policies and Other Reporting Considerations
- Χρηματοοικ. Ασφαλιστικά Τραπεζικά - Λογιστικά/ Έλεγχος/ Φορολογικά - Νομοθεσία, Νομική & Δικηγόροι
ΠΕΡΙΓΡΑΦΗ
The global financial reporting environment is complex and in a state of perpetual change which can place a heavy burden on businesses to comply with the reporting requirements. A big challenge facing businesses is ensuring that the right people within the organisation understand the relevant accounting requirements in order to achieve compliance with the accounting standards.
This course provides a holistic approach to developing accounting policies that are coherent and faithful. It draws in diverse elements of the IFRS framework to present a full image of well-written financial statements.
ΣΚΟΠΟΣ ΣΕΜΙΝΑΡΙΟΥ
By the end of the programme, participants will be able to:
In terms of Knowledge
Outline and analyse the reporting requirements emanating under IFRS.
Get to grips with all the key standards on accounting policies: IAS 8, IAS 21, IAS 10 and IAS 24.
Understand the reasons why companies need to develop proper financial reporting policies.
Describe how accounting foreign exchange might potentially impact both the statement of financial position and the statement of comprehensive performance.
Know how to handle events after the reporting period.
Familiarise yourself with IFRS 13 and its influence on other standards.
Understand the impact and how to report related party transactions.
Explain how to prepare interim financial statements.
In terms of Skills
Apply the requirements of IFRS.
Review and develop holistic and coherent accounting policies.
Prepare financial statements on a going concern basis.
Establish the need to deploy tools to support the application of IFRS 13.
Implement the steps required when there is a need for accounting policy change.
Translate the financial information properly.
Reflect on the events after reporting period to accounts.
Prepare interim financial statements
In terms of Attitude
Manage stakeholders' expectations.
Assess the readiness of the organization to apply the requirements of the standards
Recommend solutions to address the changes to the standards
Adopt a formal policy to be followed when addressing IFRS requirements
Justify the importance of applying the IFRSs requirements
Justify the need of a company to apply the requirements of the standards
Motivate other employees to follow specific procedures and policies in order properly apply the standards discussed
ΣΕ ΠΟΙΟΥΣ ΑΠΕΥΘΥΝΕΤΑΙ
The programme is ideal for:
Accountants in an investment bank or treasury operation/internal audit in a bank
Individuals working in non-banking entities where they are considering hedge accounting for the first time
Industry controllers, external auditors, analysts and other finance professionals who are interested in learning about derivatives and hedge accounting
ΠΕΡΙΣΣΟΤΕΡΕΣ ΠΛΗΡΟΦΟΡΙΕΣ
Training Outline
Changes in policies
IAS 8 explained
Objective, scope and key definitions
Selecting accounting policies
Changing accounting policies
Changes in accounting estimates
Errors
Sources of confusion in IAS 8
Foreign exchange
IAS 21 explained
Objective, scope and key definitions
Functional currency in foreign operations
Accounting for functional currency
Exchange differences
Translating to the presentation currency
Events after the reporting date
IAS 10 explained
Objective, scope and key definitions
Spotting events after the reporting date
Adjusting events
Non-adjusting events
No longer a going concern
Disclosures
Related parties
IAS 24 explained
Objective, scope and purpose
Related parties
Related party transactions
Disclosures
Related party transactions in practice
Fair value
Objective, scope and key definitions
Defining fair value
Measuring fair value
The hierarchy
Disclosures concerning fair value
Other types of reporting
Other types of reporting explained
IFRS 8:
– Objective, scope and key definitions
-Disclosures
-Objective, scope and key definitions
-Condensed financial statements
-Disclosures
-Objectives and scope
-Basic measurements, calculations and disclosures
Training Style
Illustration of key terms and concepts
Preparation and discussion of practical examples, including mini cases
The course will have both a theoretical and practical framework with real examples drawn from actual companies, local and international
Activities and Break-out groups
CPD Recognition
This programme may be approved for up to 7 CPD units in Accounting & Auditing. Eligibility criteria and CPD Units are verified directly by your association, regulator or other bodies which you hold membership.
Αναλυτικό Κόστος Σεμιναρίου
€ 240.00

€ 0.00

€ 45.60

€ 240.00
ΠΡΟΓΡΑΜΜΑ ΣΕΜΙΝΑΡΙΟΥ
Δευτέρα - 29 Μάιου 2023
Ώρα
09:00 - 12:45
Τοποθεσία:
OnLine Virtual Classroom
Τετάρτη - 31 Μάιου 2023
Ώρα
09:00 - 12:45
Τοποθεσία:
OnLine Virtual Classroom
Εκδήλωση Ενδιαφέροντος : Key Accounting Policies and Other Reporting Considerations
Σεμινάρια στην ίδια κατηγορία από τον ίδιο διοργανωτή