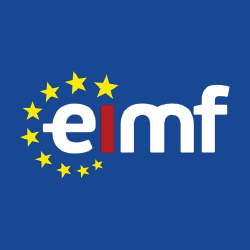 GDPR Legal Requirements, Updates and Implementation
- Οργάνωση/ Διοίκηση/ Ηγεσία - Πληροφορική - Επαγγελματίες IT - Νομοθεσία, Νομική & Δικηγόροι

02 Φεβ 2023 09:00
02 Φεβ 2023 15:00
Αγγλικά
5 ώρες ( 2 μέρες )
ΠΕΡΙΓΡΑΦΗ
All businesses use personal data gathered from customers, suppliers and colleagues in some way or another. It is in the interest of our companies and organisations to protect this data and keep it confidential in line with the General Data Protection Regulation (GDPR) that came into force on the 25th of May 2018.
The GDPR manages how our business and/or organisations use personal data, how they may collect the data, the situations in which they are permitted to use them, and for how long they can retain them. Moreover, the GDPR enhances the rights of individuals by furthering the rights associated with individuals' personal data. It also covers the portability of data from one firm to another and encourages businesses to set up processes and products in a safe and proportional way. Penalties for non-compliance can be severe including significant fines and reputational damages.
ΣΚΟΠΟΣ ΣΕΜΙΝΑΡΙΟΥ
By the end of the programme, participants will be able to:
Understand the basic Definitions of the GDPR
Comprehend theneeds for businesses and organisations defined in the GDPR
Define what are personal data according to the GDPR
Acknowledge the importance of compliance with the GDPR
Understand the basic principles of GDPR compliance
ΣΕ ΠΟΙΟΥΣ ΑΠΕΥΘΥΝΕΤΑΙ
The programme is ideal for non-privacy professionals of all disciplines, levels and industry sectors.
ΠΕΡΙΣΣΟΤΕΡΕΣ ΠΛΗΡΟΦΟΡΙΕΣ
Training Outline
Introduction to the GDPR

Main Definitions of the Regulation

What is Personal Data?

Territorial and Material scope of the GDPR

Basic principles of being GDPR Compliant
CPD Recognition
This programme may be approved for up to 5 CPD units in GDPR and Privacy Management. Eligibility criteria and CPD Units are verified directly by your association, regulator or other bodies which you hold membership.
Professionals requiring CPD units to meet the education requirements for an occupational licence renewal, and/or for maintaining other professional memberships/certifications which accept CPD in GDPR and/or Privacy Management, are advised to consider training subjects in categories that indicate CPD training in GDPR and Privacy Management.
Trainer
Christofi Olympios
Olympios is a Lawyer and a Member of the Cyprus Bar Assosiation, Partner at C.D. Datashield Privacy Services Ltd and the Data Protection Officer of the Democratic Party. He worked as a Lecturer on European Union Law at various Higher Education Institutions in Cyprus. He obtained his LLB degree from the University of Leicester and his LLM degree on EU Law from the same University. He is a Certified Privacy and Data Protection Practitioner.
Αναλυτικό Κόστος Σεμιναρίου
€ 180.00

€ 0.00

€ 34.20

€ 180.00
ΠΡΟΓΡΑΜΜΑ ΣΕΜΙΝΑΡΙΟΥ
Πέμπτη - 02 Φεβ 2023
Ώρα
09:00 - 15:00
Τοποθεσία:
OnLine Virtual Classroom
Εκδήλωση Ενδιαφέροντος : GDPR Legal Requirements, Updates and Implementation
Σεμινάρια στην ίδια κατηγορία από τον ίδιο διοργανωτή