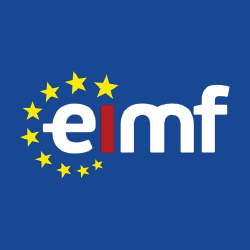 Introduction to Forensic Accounting
- Λογιστικά/ Έλεγχος/ Φορολογικά - Νομοθεσία, Νομική & Δικηγόροι

20 Μάιου 2022 09:00
20 Μάιου 2022 17:15
Αγγλικά
7 ώρες ( 1 ημέρα )
ΠΕΡΙΓΡΑΦΗ
As Al Pacino said in the movie The Recruit, "Things are not what you think they are." The rapid increase in fraud cases and recent major corporate accounting scandals like Enron, WorldCom, and Bernard Madoff emphasized the importance of forensic accounting in conducting an examination into a company's financial statements.
Forensic accounting is a challenging discipline which analyses, inspects and examines "the flow of money" along a "paper trail" in the search for fraud, embezzlement, or hidden assets. After all, Forensic Accountants are considered as: "The Sherlock Holmes of the accounting world" (Messmer, Max)
The programme will introduce participants to Forensic Accounting, will cover reasons behind fraudulent acts, look at the most important types of Occupational Fraud, basic investigation techniques and measures for prevention.
ΣΚΟΠΟΣ ΣΕΜΙΝΑΡΙΟΥ
By the end of the programme, participants will be able to:
Understand what is Forensic Accounting
Learn the reasons behind fraudulent acts
Learn the main types of Occupational Fraud
Learn how to identify cases of potential fraud in the workplace
Analyse and interpret financial information
Apply basic investigation techniques
Apply basic prevention measures
ΣΕ ΠΟΙΟΥΣ ΑΠΕΥΘΥΝΕΤΑΙ
The programme is ideal for:
Internal Auditors of both public & private sectors
External Auditors
Accountants
Lawyers
Risk Management professionals
Compliance Officers
Financial Controllers & Directors
ΠΕΡΙΣΣΟΤΕΡΕΣ ΠΛΗΡΟΦΟΡΙΕΣ
Training Style
This programme is designed to deliver knowledge and enhance participants' skills via brief lectures, practical examples and case studies. The training will focus on providing participants with a basic understanding of Forensic Accounting and awareness of the most significant types of Occupational Fraud for example Financial Statement Fraud and Asset Misappropriation.
Significant amount of time will be invested in analysing real-life case studies which will assist participants to develop the necessary skills so as to handle a potential case.
CPD Recognition
This programme may be approved for up to 7 CPD units in Accounting Standards. Eligibility criteria and CPD Units are verified directly by your association, regulator or other bodies which you hold membership.
Trainer
Chrystalla Kazara
Chrystalla is a holder of a Bachelor Degree in Business Administration and a Banking Certificate from the American Bankers Association. She is a Chartered Certified Accountant (ACCA) and a Certified Fraud Examiner (CFE), member of the Board of Directors of ACFE Cyprus and of the ACFE Global. She is also a member of the Cyprus Institute of Internal Auditors and of ISACA Cyprus Chapter. She has 20 years' experience in the Banking sector, in two of the largest financial institutions in Cyprus. She was part of the Group Internal Audit team in Bank of Cyprus and served as a member of the Audit Committee of the Board of Directors. Her expertise mainly focuses in Project Management, Risk Management, Internal Audit and Fraud Investigations. Currently, she is a Lecturer of professional courses and a corporate trainer of professional development courses.
Αναλυτικό Κόστος Σεμιναρίου
€ 220.00

€ 0.00

€ 41.80

€ 220.00
ΠΡΟΓΡΑΜΜΑ ΣΕΜΙΝΑΡΙΟΥ
Παρασκευή - 20 Μάιου 2022
Ώρα
09:00 - 17:15
Τοποθεσία:
OnLine Virtual Classroom
Εκδήλωση Ενδιαφέροντος : Introduction to Forensic Accounting
Σεμινάρια στην ίδια κατηγορία από τον ίδιο διοργανωτή