Fair Process Leadership…Why is it so Important?
Διεύθυνση & Ηγεσία,⠀
Οργάνωση/ Διοίκηση/ Ηγεσία,⠀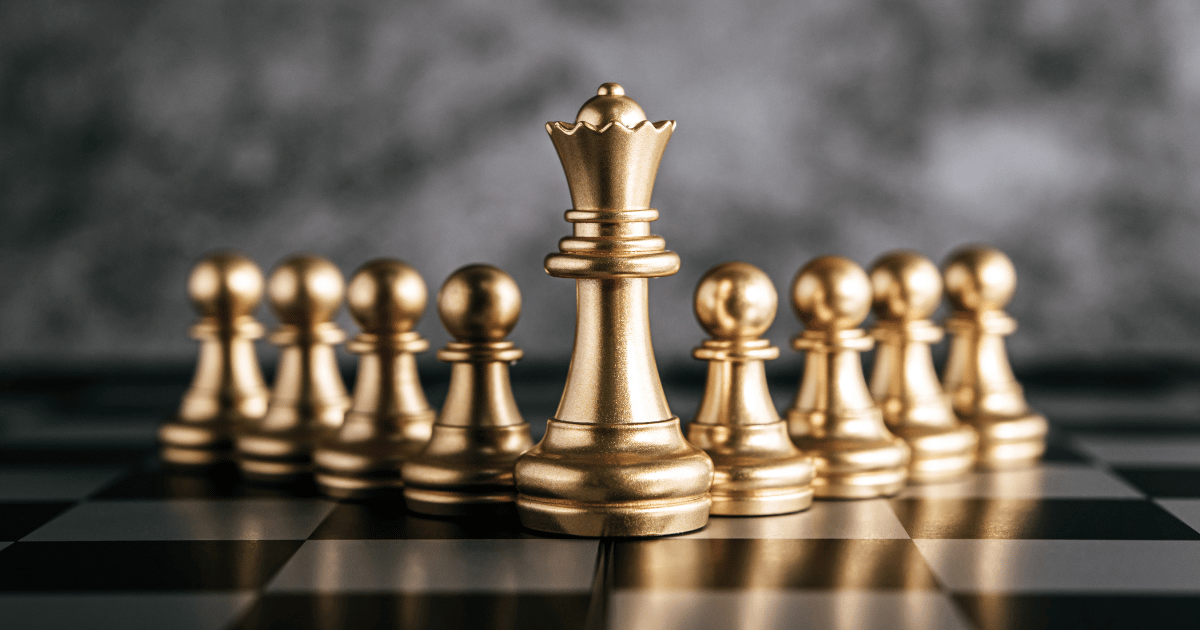 Processes do not lead! Leaders do!
The behaviour of fair-play has certain strong characteristics. There is a clear 2-way communication, instead of "only tell and no listening". There is an environment of clarity and transparency, instead of fog and ambiguity. Furthermore, the behaviour of fair-play nurtures an evidence-based changeability, instead of rigidity and "change for the sake of change"! Finally, there is an authenticity in the corporate culture, as opposed to manipulation and pretence.
Fair play is a complex concept that comprises and embodies a number of fundamental values. These are not only integral to business ethics but also relevant to everyday life. The building blocks of fair play are: Fair competition, Respect, Friendship, Team spirit, Equality, and Respect for written and unwritten rules such as integrity, solidarity, tolerance, care, excellence and joy.
Over the past 20 years, the democratisation of the workplace has seen businesses increasingly focused on improving employee engagement in decision-making processes and developing leaders' and teams' capabilities to better engage people around them. This has come to be known as Fair Process Leadership or FPL.
FPL is an integrative approach to leadership that emphasises high levels of transparency and open engagement with stakeholders. It involves leaders actively engaging and connecting with people and teams: in effect, listening more, asking more and telling less. Effective communication is essential for FPL in action. This encourages all those involved in the decision–making process to take on all these engaging and interactive communication behaviours. Two notions that are distinct in FPL is the importance of leadership and execution!
Fair Process does not exist if the leaders are not fair!
FPL has been the cornerstone of the work of Ludo Van der Heyden, the INSEAD Business School Chaired Professor of Corporate Governance & Professor of Technological Innovation. His first motivation for the development of FPL was his own sort of sensitivity to fairness or actually unfairness, either in the family setting or in a larger business or social setting. His second motivation was 7 years of factory visits at the best factories in France and Germany. What was remarkable about these factories was "the spirit of continuous improvement". This spirit is reflected in "Kaizen", which is a production method developed in Japan in the 80s. Even though the idea of continuous improvement was applicable to the shop floor and the workers, this was not necessarily the practice adopted amongst senior management and the board of directors.
Interestingly, research carried out in the 1990s and early 2000s by key researchers including Chan Kim and Renee Mauborgne, has clarified what was wrong with the lack of fair-play, especially between headquarters and multinationals. The key notion was that headquarters of multinationals make decisions and pass them on for execution, while these decisions are not perceived as "fair play" by the people who have to execute them.
Attacking the root cause of problems
The first and easiest way to motivate Fair Process Leadership is to move away from the examination of problems, which are very often symptoms. Instead, there should be a focus on the root cause. When there is a problem, which is typically a symptom, the root cause could be threefold. The first cause is a lack of fairness or lack of fair play. The second cause is a 'bad process". And the third cause is a "bad leadership". According to FPL, in order to have good results, all three causes should be addressed. In other words, to have good results you need fair play, great process and great leadership. If you have this combination, you are going to also have good sustainable results.
In applying a Fair Process Leadership, there are some fundamentals that have to be borne in mind relating to FPL and Leadership Styles. These are:
- No one is "naturally talented" at FPL
- It could actually be dangerous to be biased by one's natural talents
- There is always room for development in FPL competences
- The aim should be to incorporate FPL in the corporate culture
Is FPL so difficult to implement?
The answer is 'yes'. There are numerous arguments to support this belief. FPL is a different way of leading and as we all know, there is an inherent resistance to change. Also, we tend to like "Strong Leaders", who may at times be authoritarian, and an FPL style might be wrongfully perceived as "soft". The FPL concept seems to be against social norms, as we tend to prefer assumptions to hypotheses.
Furthermore, FPL induces risky exposure, while humans tend to be risk averse. Another consideration is that the benefits of FPL are not known in advance. Finally, FPL calls for a mix of leadership capabilities and styles, and it is therefore not so easily understood or implemented.
While the FPL paradigm is widely accepted and aspired to, research has not thoroughly explored how to implement its principles inside the workplace. This is the case particularly in larger organisational settings. Noting this gap in the literature and given that effective communication is fundamental to FPL's culture of deep and authentic engagement, Professor Ludo Van der Heyden and Elizabeth A. More, National Academic Director at the Australian Institute of Management have set out to define and describe a range of communication approaches that support fair process in organisational practice.
The result was "INVOLVE", a tool kit identifying a core principle and three communication practices to help leaders, teams and organisations instil fair process into their decision-making and work culture.
The core principle for effective FPL communication is to continuously involve employees in identifying and communicating a shared belief in the team or organisation and the goals they are working towards. This gives a "tone of voice" to FPL communication that is respectful, open and objective, forming a strong foundation for the toolkit.
To support the implementation of FPL, organisations should adopt three crucial communication practice areas:
- Active listening and constructive dialogue, with an emphasis on inquiry, asking and listening
- Agreed communications protocols, with mutually developed and transparent communication rules and follow-through
- Accessible connection, with useful, convenient and readily available communication activities, formats and media to facilitate far-reaching participation and engagement
- These three INVOLVE (Link) communication practice areas support the fair process leadership model that seeks to engage, explore, explain, execute and evaluate, ensuring leaders "listen well, ask more and tell less" at each stage, and where the decision stakeholders are deeply involved.
Embedding fair process and trust into company culture
To create a fair process team or organisation requires more than the ambitions of a single leader and a few members to introduce and implement fair process behaviour. Rather, the entire team or organisation needs to develop communication norms, routines or processes that encourage the consistent application of fair process. When this occurs, companies and teams will notice an improvement in their work effectiveness, organisational culture, and overall performance.
By adopting the above three fair process communication practices, organisations open the way for the engagement and genuine involvement of participating stakeholders. Processes in this framework include constructive debate, emotionally intelligent conversation, question time, and the creation of corporate communication systems, which take into account different knowledge needs and competencies. These processes help organisations to promote transparency and commitment, and develop a strong level of trust across all levels. The communication protocols do not need to be bureaucratic, but the fact that the team members agree on the ways in which they will communicate and engage with one another ahead of activities, increases the likelihood of effective interaction with reduced frustration.
FPL – A means to an end
FPL is a means to an end and not simply a goal in itself. To help prepare for effective FPL communication and to monitor its implementation, a diagnostic assessment should be performed. This tool acts as a guidepost or benchmark from which teams and leaders can calibrate their results over time to assess progress.
It is important to note that fair process leadership is authentically collaborative and must be perceived to be so by all stakeholders. This may require some trade-offs, such as the extra time required to make inclusive and consultative decisions.
In summary, the recommendation to fair process leaders is: Be respectful, open and objective; listen actively, ask more, tell less; discuss and decide constructively and clearly; develop and role model mutually agreed protocols; and connect in accessible ways and means for all involved.
All these lead to the final conclusion, that Fair Process Leadership is actually common sense, which in fact it is not common practice.
By exercising Fair Process Leadership, an organization would have to design and implement the necessary procedures and controls for an effective corporate governance that would definitely monitor ethical concerns and practices!
SEE ALL RELATED TRAINING PROGRAMMES BELOW
- 07/03/2023: Delivering Powerful Presentations
- 26/04/2023: Directors' Development Programme for Regulated Financial Entities
- 06/06/2023: EIMF Certificate in Leadership and Management
- 21/06/2023: Advanced Negotiation Skills
---
Πηγή: by EIMF
Share:
Διαβάστε Επίσης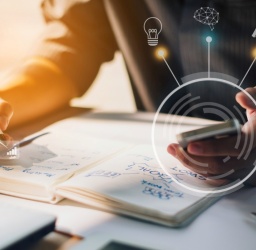 Ο πόλεμος στην Ουκρανία και η οπισθοχώρηση της παγκοσμιοποίησης επαναπροσδιορίζουν την ατζέντα των επιχειρήσεων.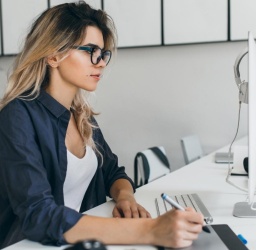 Οι εργοδότες θα συνεχίσουν να αναζητούν εργαζόμενους με τις σωστές δεξιότητες