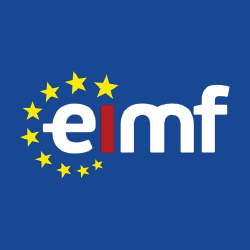 Innovation-Led EU Digital Strategy in the Financial Services Sector
- Χρηματοοικ. Ασφαλιστικά Τραπεζικά - Καινοτομία/ Start Ups - Νομοθεσία, Νομική & Δικηγόροι

06 Απρ 2023 10:00
06 Απρ 2023 16:00
Αγγλικά
5 ώρες ( 1 ημέρα )
ΠΕΡΙΓΡΑΦΗ
In 2021, the European Commission launched an international benchmark-fixing EU Digital Strategy, designed to provide EU citizens with access to cross-border financial services and facilitate Fintech scaling-up of their digital operations. It also addressed new risks linked to digital transformation, EU-wide inter-opererable use of AML-mitigating digital identities, introduction of EU digital finance licensing and EU-wide passport.
A central priority of this EU Digital Strategy was the legislative initiatives to regulate the crypto-assets markets and strengthen the resilience of IT systems within financial institutions.
ΣΚΟΠΟΣ ΣΕΜΙΝΑΡΙΟΥ
By the end of the programme, participants will:
Understanding the EU Institutional decision-making process from the EC proposal strategy on the EU Digital legislative packages to ratification by the EU Parliament and Council.
Identify the various key provisions subject to revision under the EU Digital Strategy that will have a direct impact on the firm's derivatives, FX and retail investor activities.
Learn how the new Data Strategy provides corporate with an approach to further streamline current IT initiatives, refocus on digital maderisation and innovative service provision.
Identify the new requirements
Build-up a skills-set to enable the firm to navigate the previously unregulated crypto-assets sector
Learn more about the regulation on a pilot regime on distributed ledger technology (DLT) market infrastructures
ΣΕ ΠΟΙΟΥΣ ΑΠΕΥΘΥΝΕΤΑΙ
The course is addressed to:
COOs
CFOs
Regulatory compliance officers
National supervisors
Financial services trade bodies

Chief legal officers

Internal ITC specialists
Chief data officers
ΠΕΡΙΣΣΟΤΕΡΕΣ ΠΛΗΡΟΦΟΡΙΕΣ
Training Outline
A deep-dive into the Markets in Crypto-Assets Regulation (MICAR) designed to regulate current out-of-scope crypto-assets and their service providers in the EU, also providing a single EU-wide licensing regime by 2025:

An EU crypto-asset regime for providers/issuers/distributors:
Trading platforms, organisational requirements, safekeeping of clients' crypto-assets and funds, conflict of interest, outsourcing, custody of crypto-assets, managing the life-cycle of crypto-assets

Insights into the EU Digital Operational Resilience Act (D.O.R.A), covering ICT 3rd party providers subject to resilience testing exercises, incident classification and reporting rules, with cast scope: e-money and payment providers, CCPs, trading venues, data reporting services etc.
Overview of the proposed EU machine-readable and executable reporting (MRER) linked to EMIR supervisory reporting.
Enabling EU-wide interoperability of digital identities: revised e-IADS Regulation.
AI legislative framework for application on financial services.
EU Strategy on supervisory data.
Training Style
The programme is designed to deliver high-level knowledge and insights into the EU financial services regulatory agenda and developments. It will strive to enhance participants' skills and knowledge via lectures supported by power-point presentations and practical examples. The training style is both training-focused, involving a combination of presentation and real-live examples, but also learner-focused, where participants are encouraged to raise questions, seek clarifications and share their opinions from their different perspectives and engage in an exchange of views and personal professional experiences.
CPD Recognition
This programme may be approved for up to 5 CPD units in Financial Regulation. Eligibility criteria and CPD Units are verified directly by your association, regulator or other bodies which you hold membership.
Trainer: David Doyle
David Doyle is EU policy expert specializing in financial services legislation, covering banking, insurance and securities regulation, based on mainland Europe. He is a long-standing board member of the joint MEP-stakeholder advocacy body, The Kangaroo Group, as well as being the secretary to its Financial Services Working Group at the European Parliament. He is a former long-serving diplomat based on mainland Europe, spanning both multilateral and bilateral assignments. His authored works include Cost Control—A Strategic Guide (CIMA/Elsevier: London, 1994 and 2002) which was translated into 15 foreign languages, as well as contributing EU chapters to The Future of Finance after SEPA (Wiley: London, 2008), and A Practical Guide to Corporate Governance (Sweet & Maxwell: London, 2010 and 2014). His academic activities include lecturing in Management Control as an adjunct assistant professor at Paris-based institutions like the American University, HEC, ESSEC and ESCP
Αναλυτικό Κόστος Σεμιναρίου
€ 220.00

€ 0.00

€ 41.80

€ 220.00
ΠΡΟΓΡΑΜΜΑ ΣΕΜΙΝΑΡΙΟΥ
Πέμπτη - 06 Απρ 2023
Ώρα
10:00 - 16:00
Τοποθεσία:
OnLine Virtual Classroom
Εκδήλωση Ενδιαφέροντος : Innovation-Led EU Digital Strategy in the Financial Services Sector
Σεμινάρια στην ίδια κατηγορία από τον ίδιο διοργανωτή