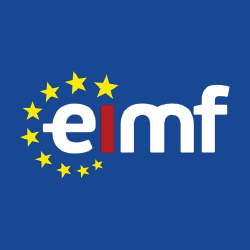 Sales Fundamentals
- Χρηματοοικ. Ασφαλιστικά Τραπεζικά - Digital Marketing/ Sales/ Service - Νομοθεσία, Νομική & Δικηγόροι

31 Ιαν 2024 15:53
31 Ιαν 2024 15:53
Αγγλικά
8 ώρες ( ημέρα )
ΠΕΡΙΓΡΑΦΗ
Although the definition of a sale is simple enough, the process of turning someone into a buyer can be very complex. It requires you to convince someone with a potential interest that there is something for them in making their interest concrete – something that merits spending some of their hard-earned money.
Sales plays a crucial role in the success of a business. But although skills like listening and managing your pipeline are important, sales skills go far beyond the basics.
This certificate course will enable you to become a confident and successful sales professional with improved skills that can be applied immediately. It will help you expand your knowledge and understand sales concepts in depth.
This selling skills training certificate course is designed in an innovative way to deliver beneficial tips on sales which every sales professional should know. When it comes to selling, the difference between an untrained sales team versus an all-star line-up is money — a whole lot of it. Make sure you are equipped with all the skills and knowledge you need to close more deals in less time.
During this 8-hour self-paced elearning course, learners will have the opportunity to learn the following:
Understand the language of sales
Prepare for a sales opportunity
Begin the discussion on the right foot
Make an effective pitch
Handle objections
Seal the deal
Follow up on sales
Set sales goals
Manage sales data
Use a prospect board
Course Content
Introduction
Types of Sales
Common Sales Approaches
Getting Prepared to Make the Call
Identifying Your Contact Person
Performing a Needs Analysis
Creating Potential Solutions
Creative Openings
A Basic Opening for Warm Calls
Warming up Cold Calls
Using the Referral Opening
Making Your Pitch
Features and Benefits
Outlining Your Unique Selling Position
The Burning Question That Every Customer Wants Answered
Handling Objections
Common Types of Objections
Basic Strategies
Advanced Strategies
Sealing the Deal
Understanding When It's Time to Close
Powerful Closing Techniques
Things to Remember
Following Up
Thank You Notes
Resolving Customer Service Issues
Staying in Touch
Setting Goals
The Importance of Sales Goals
Setting SMART Goals
Managing Your Data
Choosing a System That Works for You
Using Computerized Systems
Using Manual Systems
Using a Prospect Board
The Layout of a Prospect Board
How to Use Your Prospect Board
A Day in the Life of Your Board
Training method
With case examples that make learning stick
Would you forget how to build relationships with customers if Mr Jonathan was showing you? Cases studies and stories are one of the best ways to remember information. So, every module is built around a memorable context your users won't forget.
Written & reviewed by experts
Each topic is heavily researched using the most up-to-date information from subject matter experts. Senior instructional designers review every module to ensure that the intended skills and knowledge are transferred.
Registration and Access
To register to this course, click on the "Buy Now" button to pay online and receive your access. If you are purchasing this course on behalf of others, please be advised that you will need to create or use their personal profile before finalising your payment.
Access to the course is valid for 365 days.
Certificate
Once you complete the above modules you will receive your certificate, which is issued by the European Institute of Management and Finance (EIMF).
Αγορά: Sales Fundamentals
Σεμινάρια στην ίδια κατηγορία από τον ίδιο διοργανωτή