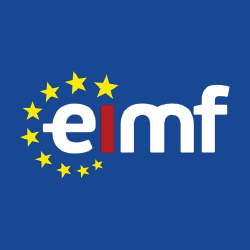 Major Incidents Reporting Under PSD2
- Χρηματοοικ. Ασφαλιστικά Τραπεζικά

15 Δεκ 2022 15:00
15 Δεκ 2022 19:30
Αγγλικά
4 ώρες ( 1 ημέρα )
ΠΕΡΙΓΡΑΦΗ
Requirements around the operations of Payment and Electronic Money Institutions is becoming tighter as regulation is evolving to adopt to the continuing enhancement of current market trends especially around technology and client protection.
Services provided by such institutions are in high demand and this forces them to strengthen their policies and procedures to maintain a high level of service, as well as stay compliant with the Law and regulations.
The programme aims to provide participants with a better understanding of the reporting of major operational or security incidents to the competent authority under Article 96 of PSD2.
ΣΚΟΠΟΣ ΣΕΜΙΝΑΡΙΟΥ
By the end of the programme, participants will be able to:
Identify a major incident
Understand how the said incident must be reported to the competent authority
If and how the reporting of such incident can be outsourced/delegated to a 3rd party
How the competent authority may access/treat such a major incident
ΣΕ ΠΟΙΟΥΣ ΑΠΕΥΘΥΝΕΤΑΙ
The programme will benefit several professionals and job functions:
Compliance officers in PI and EMIs
Payment Compliance Consultant
Risk manager, leader, supervisor
Information security officer
Payment Compliance Consultant
Card Operation Managers
Electronic Banking Managers
Legal Services professionals
ΠΕΡΙΣΣΟΤΕΡΕΣ ΠΛΗΡΟΦΟΡΙΕΣ
Training Outline
Introduction and Overview of PSD2
Background: what is PSD2?
Regulatory context
Key objectives of PSD2
Who does it affect?
EBA Legislation & Regulation covering the provision of major incident reporting
Revised Guidelines on major incident reporting under PSD2
What are the new guidelines on major incident reporting under PSD2 and what do the new PSD2 guidelines mean for payment services?
How will the changes to the PSP guidelines affect reportable incidents?
Classification of a major incident (operational and security incidents)
Assessment of an incident
Criteria
Thresholds
Methodology
Delegation of reporting obligations
Notification process to the competent authority
Reporting Templates
Training Style
The training style is both training-focused, involving a combination of presentation and examples, but also learner-focused, where participants are encouraged to share their opinions from their different perspectives and engage in an exchange of views and personal professional experiences.
CPD Recognition
This programme may be approved for up to 4 CPD units in Banking and Financial Regulation. Eligibility criteria and CPD Units are verified directly by your association, regulator or other bodies which you hold membership.
Trainer
Herodotos Michael
Αναλυτικό Κόστος Σεμιναρίου
€ 180.00

€ 0.00

€ 34.20

€ 180.00
ΠΡΟΓΡΑΜΜΑ ΣΕΜΙΝΑΡΙΟΥ
Πέμπτη - 15 Δεκ 2022
Ώρα
15:00 - 19:30
Τοποθεσία:
OnLine Virtual Classroom
Εκδήλωση Ενδιαφέροντος : Major Incidents Reporting Under PSD2
Σεμινάρια στην ίδια κατηγορία από τον ίδιο διοργανωτή