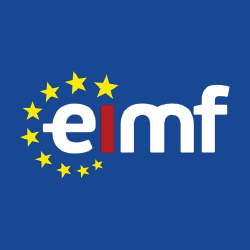 Corporate Sustainability Reporting Essentials
- Οργάνωση/ Διοίκηση/ Ηγεσία - Χρηματοοικ. Ασφαλιστικά Τραπεζικά - Ενέργεια/ Α.Π.Ε./ Περιβάλλον
ΠΕΡΙΓΡΑΦΗ
An organisation's sustainable development depends on many factors, such as its sensitivity in environmental issues, it's social contribution as well as its governance policies (ESG). It is important to understand how all these factors affect an organisation and its impact and use clear Key Performance Indicators that provide the metrics to facilitate decision making.
All this requires consistent and reliable data on the performance of an organisation regarding its footprint on the environment and society and that is why Corporate Sustainability Reporting has been mandatory for large sized (meaning with over 500 staff) and public organisations since 2017 through the NFRD (Non-Financial Reporting Directive).
In 2021, the Commission adopted a proposal for a "Corporate Sustainability Reporting Directive (CSRD)" which would amend the existing reporting requirements of the NFRD. The proposal extends the scope to all large companies with over 250 personnel or over 40 mln revenue and all companies listed on regulated markets including banks and insurance companies or other large organisations in regulated industries. Criteria will become even stricter in the near future with non-public organisations expected to be included in the very near future, which means that almost all companies will need to be made aware of these new directives and guidelines in order to be able to comply and meet new requirements as set by the EU.
The aim of this course is to offer a thorough review of the various Sustainability Reporting Frameworks and principles available, focusing on the Global Reporting Initiative (GRI) Standards – being the most widely used at Worldwide level.
ΣΚΟΠΟΣ ΣΕΜΙΝΑΡΙΟΥ
By the end of the programme, participants will be able to:
List various reporting standards & frameworks and select the most suitable for them
Name the key obligations that corporations will be required to meet relevant to ESG and Sustainability
Identify the requirements stemming from existing regulations
Express the importance of producing appropriate ESG Reports
Convey the ESG and Sustainability challenges corporations are expected to face
Prepare the Compliance Unit to be best equipped for current and future ESG and Sustainable-related regulations
Choose the relevant tools to use for ESG reporting
Compare best practices in monitoring and reporting ESG for a corporation
Communicate ESG actions & performance
ΣΕ ΠΟΙΟΥΣ ΑΠΕΥΘΥΝΕΤΑΙ
Lawyers
Legal advisors to public and private bodies
Regulatory compliance officers of public and private bodies
Internal control officers of public and private bodies
HR officers of public and private bodies
Middle and top management of public and private bodies
Regulatory/supervisory authority officers
Judicial and prosecutorial officials
Journalists
Those aspiring to build a career in corporate control functions
ΠΕΡΙΣΣΟΤΕΡΕΣ ΠΛΗΡΟΦΟΡΙΕΣ
Training Outline
Overview of the EU's new CSRD (Corporate Sustainability Reporting Directive)
The Business Case for Reporting – Moving ahead of compliance to operational effectiveness
Available Reporting Standards & Frameworks
Setting up your sustainability governance structure
GRI Sustainability reporting principles & Structure
Stakeholder Mapping & Engagement
Materiality Assessment
Topic specific disclosures & indicators
Data collection
GRI Index
The new GRI Updated Universal Standards
External Assurance
Communicating Key Report Findings
Trainer Industry Expert | Irene Loucaides
Irene is a communications professional specializing in sustainability related issues and stakeholder engagement. Leveraging 18 years of experience having held leadership positions in organizations from various industries such as advertising, NGO/fundraising & marketing/ PR, she has used CSR disciplines in both the business and civil society sectors. Irene works with organizations of all sizes to maximize the impact of their sustainability strategies by communicating how these are making a difference in their business and our world. "I believe that solving the world's most challenging societal problems requires new ways of thinking and behaving both on a personal and collective level. Meeting your organization's objectives is best done through innovations that address society's needs and challenges."
Trainer Industry Expert | Stalo Demosthenous
Stalo is an environmentalist with a masters degree in Environmental Strategy and experience in the private and public sector and the NGO world. She is familiar with environmental management systems, environmental impact assessment, environmental reporting, project management, research, field work and vocational training. From helping SMEs assessing their environmental impacts and devising programs to minimise it, managing and implementing biodiversity projects and gathering water and fona data, to representing and submitting suggestions to the parliament. Stalo has both horizontal and in depth knowledge of the environmental sector. She has served as an executive committee member of the Federation of Young European Greens, now serves as the Environmental Commissioner of the Cyprus Scouts Association and a trained volunteer of the Search and Rescue Team of Cyprus Civil Defence. Stalo is a Practitioner Member of the Institute of Environmental Management and Assessment of the United Kingdom and a certified trainer by the Human Resource and Development Authority (HRDA).
Training Style
The course is designed to deliver knowledge, initially by offering a theoretical assessment of ESG, and then adopting a more practical perspective that seeks to illustrate the challenges and obligations relating to ESG Reporting. The teaching methodology rests on an interactive approach that will seek to engage the participants and accordingly place emphasis on those aspects/issues discussed that are deemed to have the greatest value for the participants.
CPD Recognition
This programme may be approved for up to 7 CPD units in Financial Regulation. Eligibility criteria and CPD Units are verified directly by your association, regulator or other bodies which you hold membership.
Αναλυτικό Κόστος Σεμιναρίου
€ 220.00

€ 0.00

€ 41.80

€ 220.00
ΠΡΟΓΡΑΜΜΑ ΣΕΜΙΝΑΡΙΟΥ
Τετάρτη - 14 Ιουν 2023
Ώρα
15:00 - 18:45
Τοποθεσία:
OnLine Virtual Classroom
Πέμπτη - 15 Ιουν 2023
Ώρα
15:00 - 18:45
Τοποθεσία:
OnLine Virtual Classroom
Εκδήλωση Ενδιαφέροντος : Corporate Sustainability Reporting Essentials
Σεμινάρια στην ίδια κατηγορία από τον ίδιο διοργανωτή