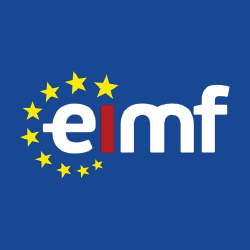 CySEC Regulations 15 CPD Bundle 7
- Χρηματοοικ. Ασφαλιστικά Τραπεζικά

31 Ιαν 2024 11:29
31 Ιαν 2024 11:29
Αγγλικά
15 ώρες ( ημέρα )
ΠΕΡΙΓΡΑΦΗ
Description
This CPD bundle includes the following modules:
• Practical Aspects of the Compliance Function
• Anti-Money Laundering and Terrorism Financing Fundamentals
• European Market Infrastructure Regulation (EMIR) Overview
• Market Abuse Regulation Overview
• MiFID II Overview
• Ethics and Compliance
Training Duration
This course may take up to 16 hours to be completed. However, actual study time differs as each learner uses their own training pace.
Participants
This course is suitable for professionals pursuing regulatory CPD in Financial Regulation (such as CySEC, FCA etc).
Training Method
The course is offered fully online using a self-paced approach. The learning units consist of video presentations and reading material. Learners may start, stop and resume their training at any time.
At the end of each session, participants take a Quiz to complete their learning unit and earn a Certificate of Completion upon completion of all units.
Accreditation and CPD Recognition
This training bundle has been developed by the European Institute of Management and Finance (EIMF), a globally-recognised training institution.
The syllabus is verified by external subject matter experts and can be accredited by regulators and other bodies for 15 CPD Units that approve education in financial regulation, such as CySEC, FCA and other financial regulators. The course may be also approved for 16 CPD Units by institutions which approve general financial training, such as the CISI.
Eligibility criteria and CPD Units are verified directly by your association, regulator or other bodies which you hold membership.
Αγορά: CySEC Regulations 15 CPD Bundle 7
Σεμινάρια στην ίδια κατηγορία από τον ίδιο διοργανωτή