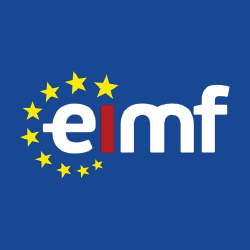 Νηολόγηση Συστημάτων Μη Επανδρωμένων Αεροσκαφών (ΣμηΕΑ – Drones)
- Καινοτομία/ Start Ups - Εφοδιαστική Αλυσίδα/ Εμπόριο - Πληροφορική - Επαγγελματίες IT - Νομοθεσία, Νομική & Δικηγόροι

02 Μάιου 2023 14:00
02 Μάιου 2023 19:30
Ελληνικά
5 ώρες ( 1 ημέρα )
ΠΕΡΙΓΡΑΦΗ
Τα μη επανδρωμένα αεροσκάφη —ή αλλιώς drones— αποτελούν έναν ταχέως αναπτυσσόμενο τομέα της αεροπορίας, με μεγάλες δυνατότητες για δημιουργία νέων θέσεων εργασίας και τόνωση της οικονομικής μεγέθυνσης. Γι' αυτόν ακριβώς τον λόγο θεσπίστηκαν από την ΕΕ νομοθετήματα για την ασφαλή ένταξη των τηλεκατευθυνόμενων μη επανδρωμένων αεροσκαφών στον Eυρωπαϊκό εναέριο χώρο.
Ήταν τέτοια η εξάπλωση της χρήσης των drones που αυξήθηκε η ανάγκη εξισορρόπησης των πλεονεκτημάτων και των προκλήσεων που αυτά επιφέρουν. Τα μη επανδρωμένα αεροσκάφη μπορούν να αποφέρουν επιπρόσθετα οφέλη όταν χρησιμοποιούνται για τη συλλογή και την ερμηνεία δεδομένων σε διάφορους τομείς της οικονομίας.
Είναι αυτό το σεμινάριο απαραίτητο προκειμένου να ευθυγραμμιστούν οι συμμετέχοντες με τη νομοθεσία, τις απαραίτητες γνώσεις και τη σειρά εγγράφων που πρέπει να τηρούνται για τη νηολόγηση μη επανδρωμένων αεροσκαφών στο Κυπριακό νηολόγιο.
ΣΚΟΠΟΣ ΣΕΜΙΝΑΡΙΟΥ
Με το τέλος του προγράμματος οι συμμετέχοντες πρέπει να είναι σε θέση να:
Σε επίπεδο γνώσεων:
Να αναγνωρίσουν την ανάγκη για ευθυγράμμιση με τη νομοθεσία που διέπει τα μη επανδρωμένα αεροσκάφη
Να απαριθμούν τα έγγραφα που απαιτούνται για τη νηολόγηση.
Να γνωρίσουν τα προβλήματα σε θέματα προστασίας δεδομένων, ιδιωτικής ζωής, θορύβου και εκπομπών CO2.
Σε επίπεδο δεξιοτήτων:
Να ακολουθήσουν τη διαδικασία νηολόγησης
Να αναπτύξουν κριτική σκέψη και να εξάγουν συμπεράσματα.
Σε επίπεδο στάσεων:
Να υιοθετήσουν νέες πρακτικές για προώθηση αυτού του υποσχόμενου τομέα.
ΣΕ ΠΟΙΟΥΣ ΑΠΕΥΘΥΝΕΤΑΙ
Το πρόγραμμα είναι ιδανικό για:
Χειριστές Μη επανδρωμένων αεροσκαφών
Δικηγόρους
Ασκούμενους Δικηγόρους
Οποιοδήποτε πρόσωπο ενδιαφέρεται για ΣμηΕΑ
ΠΕΡΙΣΣΟΤΕΡΕΣ ΠΛΗΡΟΦΟΡΙΕΣ
Ενότητες Προγράμματος
Νομοθεσία
Κατηγορίες ΣμηΕΑ
Νηολόγηση
Τεχνική Κατάρτιση
Οι τεχνικές κατάρτισης οι οποίες θα χρησιμοποιηθούν είναι διάλεξη, συζήτηση, χιονοστιβάδα, ερωτήσεις – απαντήσεις, καταιγισμός ιδεών και πρακτική. Οι συγκεκριμένες τεχνικές είναι κατάλληλες για τη φύση του αντικειμένου του σεμιναρίου, το εκπαιδευτικό ύφος του εκπαιδευτή και τα μαθησιακά αποτελέσματα. Γίνεται επεξήγηση της απαραίτητης θεωρίας πίσω από την πράξη με έμφαση στα έγγραφα και τις διαδικασίες. Κατά τη διάρκεια της παράδοσης γίνεται εξάσκηση μέσω υπόδησης ρόλων.
Αναγνώριση Ωρών Συνεχιζόμενης Επαγγελματικής Εκπαίδευσης (ΣΕΕ)
Το πρόγραμμα μπορεί να αναγνωριστεί για έως και 5 ώρες ΣΕΕ στη Νομική Θεματολογία. Τα κριτήρια αναγνώρισης και οι ώρες ΣΕΕ, πιστοποιούνται απευθείας από τον Επόπτη, Επαγγελματικό Σύνδεσμο ή άλλους συνδέσμους που διατηρείτε συμμετοχή μέλους.
In-house Training
For groups within the same organisation, this course may be customized to meet any specific needs and delivered in-house.
Αναλυτικό Κόστος Σεμιναρίου
€ 180.00

€ 0.00

€ 34.20

€ 180.00
ΠΡΟΓΡΑΜΜΑ ΣΕΜΙΝΑΡΙΟΥ
Τρίτη - 02 Μάιου 2023
Ώρα
14:00 - 19:30
Τοποθεσία:
OnLine Virtual Classroom
Εκδήλωση Ενδιαφέροντος : Νηολόγηση Συστημάτων Μη Επανδρωμένων Αεροσκαφών (ΣμηΕΑ – Drones)
Σεμινάρια στην ίδια κατηγορία από τον ίδιο διοργανωτή