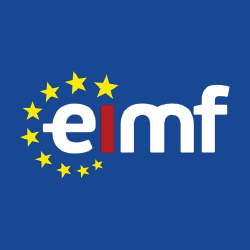 Internal Audit Report Writing for CySEC Regulated Entities
- Λογιστικά/ Έλεγχος/ Φορολογικά - Ποιότητα και Σχετικά Πρότυπα

01 Ιουν 2023 15:00
02 Ιουν 2023 18:45
Αγγλικά
7 ώρες ( 2 μέρες )
ΠΕΡΙΓΡΑΦΗ
Course Overview
Internal Audit Reports are the most important communication tool of all Internal Auditors and are addressed to all levels of Senior Management and the Board of Directors. The Internal Audit Reports represent the end result of weeks of reviews, analyses, interviews and discussions. How well you communicate that information is critical to getting the results you are seeking.
A well-written Audit Report can enhance the credibility of both you and the Internal Audit function, whereas a badly written report can have the opposite effect. Internal Audit Reports demonstrate the value of your work as they provide information on the areas you reviewed and that needs to be addressed.
CySEC recently issued additional Guidance (Circular No. C 307) on the treatment of findings and recommendations of the Internal Audit Reports submitted by the Administrative Services Providers (ASPs) as well as the Compliance Officers' Annual Reports, that all regulated entities should consider and immediately implement corrective measures.
ΣΚΟΠΟΣ ΣΕΜΙΝΑΡΙΟΥ
During the seminar participants will gain a good understanding of how to elaborate Internal Audit Reports that conform with the International Standards for the Professional Practice of Internal Auditing, how to organize and present their audit findings by sending all the important messages in a way that is generally accepted and to cause action from Senior Management and BOD members, especially in putting corrective action plans.
Participants will also understand how to organize audit reports and how to write with greater clarity, how to present complex information simply for readers to comprehend and how to recognize the needs of their audience.
Furthermore, they will understand how a typical audit report or an executive summary is structured in order to add value in their "internal and external clients", remaining clear and objective in the way they are written, and avoiding usual mistakes, through participation in highly interactive and practical Case Studies.
ΣΕ ΠΟΙΟΥΣ ΑΠΕΥΘΥΝΕΤΑΙ
Members of the BoD members of Investment Firms and ASPs
Compliance Officers
Risk Managers
All officers and staff working in Internal Audit Units at all levels (inspectors, internal auditors)
External auditors
Audit Committee members
ΠΕΡΙΣΣΟΤΕΡΕΣ ΠΛΗΡΟΦΟΡΙΕΣ
Training Outline
The International Standards for the Internal Audit Reports
The objective of the Internal Audit Reports
Criteria for a good Internal Audit Report
Main problems when drawing up the Internal Audit Reports
7 important characteristics of the Internal Audit Reports
Factors of audit findings
Minimum contents of Internal Audit Reports
Basic rules of Reporting
Analysis of Internal Audit Reports
Auditor's Recommendations
Techniques for designing Internal Audit Reports
Best practices for Internal Audit Reports
Best ways for presenting audit findings and recommendations
The process of communicating the draft report to the necessary parties and obtaining their responses, audit report approval process, and distribution of the final report.
Regulatory Guidance for the content of the Compliance Officer's Annual Report on the prevention of
Regulatory Guidance after the assessment of Compliance Officers' Annual Reports and the Internal Audit Reports on the prevention of money laundering and terrorist financing (Circular No. C 307)
Regulatory framework and information from relevant international organizations
Inspections and reviews by the Compliance Officer
Internal Reporting
External Reporting
Customers' cash deposits
High risk Customers
Ongoing monitoring of customers' accounts and transactions
Communication, Education and Training of Staff
Compliance Officer's Department
Steps for Internal Auditor's success
Case Studies
Analysis of real Reports of various types
Analysis of practical examples – real cases
Training Style
The programme is designed to deliver knowledge and enhance participants' skills via short lectures, case-studies, practical examples, real-life simulations. Participants will also benefit from customised feedback at the end of the programme and take away the knowledge gained to be transferred at their workplace.
Most of the training's time will be invested in analysing a real-life case study that will help participants understand how to create class reports that add value and motivates readers to take corrective actions.
CPD Recognition
This programme may be approved for up to 7 CPD units in Internal Audit. Eligibility criteria and CPD Units are verified directly by your association, regulator or other bodies which you hold membership.
Αναλυτικό Κόστος Σεμιναρίου
€ 240.00

€ 0.00

€ 45.60

€ 240.00
ΠΡΟΓΡΑΜΜΑ ΣΕΜΙΝΑΡΙΟΥ
Πέμπτη - 01 Ιουν 2023
Ώρα
15:00 - 18:45
Τοποθεσία:
OnLine Virtual Classroom
Παρασκευή - 02 Ιουν 2023
Ώρα
15:00 - 18:45
Τοποθεσία:
OnLine Virtual Classroom
Εκδήλωση Ενδιαφέροντος : Internal Audit Report Writing for CySEC Regulated Entities
Σεμινάρια στην ίδια κατηγορία από τον ίδιο διοργανωτή