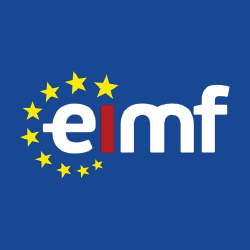 AML Legal Framework & Typologies
- Χρηματοοικ. Ασφαλιστικά Τραπεζικά - Νομοθεσία, Νομική & Δικηγόροι
ΠΕΡΙΓΡΑΦΗ
The course will explore the significant advances in Money Laundering legislation within the European Union, addressing the changing legislative environment and recent developments. In this context the course will refer to Money laundering typologies which show the various methods, techniques, schemes and instruments criminals use to conceal, launder or move illicit funds.
Recognising money laundering and terrorist financing typologies is an essential skill for any compliance officer to be effective in their fight against financial crime and to ensure regulatory compliance for their financial service organisation as a regulated entity. Undoubtedly, the push is for AML effectiveness, dealing with the existing problems and good knowledge of what is required for a robust AML programme.
ΣΚΟΠΟΣ ΣΕΜΙΝΑΡΙΟΥ
By attending this programme, participants will:
Be updated with the most recent advances in AML legislation within the European Union, new proposals and recent developments
Familiarise themselves with the term typology in the ML context so that they can understand the nature of existing and emerging ML threats by looking at real case studies and examples
Understand the risks of ML threats and how to address them
Recognize the key elements that should be present in a robust AML programme
ΣΕ ΠΟΙΟΥΣ ΑΠΕΥΘΥΝΕΤΑΙ
Directors
Executive Management
Senior managers
Compliance Officers / Assistant Compliance Officers
AML officers
Legal advisors
ΠΕΡΙΣΣΟΤΕΡΕΣ ΠΛΗΡΟΦΟΡΙΕΣ
Training Outline
AML Legal Framework in the EU
Describe the most recent advances in ML legislation within the European Union and new proposals
Typology trends
Definition
Why study typologies
Reference material
Money laundering typologies with case studies and examples:
Use of virtual assets (cryptocurrencies or other virtual assets)
Use of professional services (lawyers, notaries, accountants):
Trade-based money laundering and transfer pricing
Underground banking / alternative remittance services / hawala.
Use of new payment methods / systems
Laundering of proceeds from tax offences
Real estate, including roles of real estate agents
Use of nominees, trusts, family members or third parties
Use of shell companies/corporations
Mingling (business investment).
Use of false identification
AML Effectiveness
Problems with the current AML/CFT regime
The key elements that should be present in a robust AML programme
Developing internal AML policies and procedures
Training Style
The programme is designed to deliver high-level knowledge and insights into the EU AML Legislation, developments, proposals and ML typologies.
It will strive to enhance participants' skills and knowledge using a combination of presentation, case studies and real-live examples, as well as a learner-focused approach, where participants are encouraged to raise questions, seek clarifications and share their opinions from their different perspectives and engage in an exchange of views and personal professional experiences.
CPD Recognition
This programme may be approved for up to 5 CPD units in Financial Regulation and AML. Eligibility criteria and CPD Units are verified directly by your association, regulator or other bodies which you hold membership.
Trainer's Information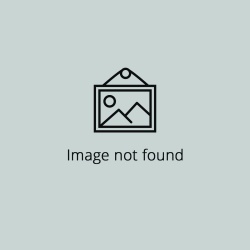 Έλενα Κούσιου Χατζηδημητρίου - Partner with Koushos Korfiotis Papacharalambous LLC
Elena Koushou Hadjidemetriou worked initially as an associate and thereafter became partner, at Koushos & Korfiotis LLC. Elena holds the position of partner with Koushos Korfiotis Papacharalambous LLC, and has extensive experience in the area of litigation and regularly appears before all levels of Courts, including the Supreme Court of Justice of Cyprus and all levels of the District Court. Elena mostly handles cases of Medical Negligence, Labour Law and Criminal cases, including but not limited to, cases of cheques, battery assault and all kinds of traffic accidents. Following completion of the 40-hour mediation program of the CCCI she has since participated in numerous Mediations, family oriented and commercial, both as mediator and counsel for party in Mediation. Furthermore, Elena has been awarded with the Arbitration Practitioner (ArbP) Certificate by the Swiss Arbitration Academy in April 2020. Since then, Elena has participated in Arbitration proceedings both nationally and internationally, including also sports cases at Tribunal Arbitral Du Sport (CAS) and not only. Elena has been Head of the Compliance Department since 2018 and is an ACAMS - AML SPECIALIST.
Αναλυτικό Κόστος Σεμιναρίου
€ 200.00

€ 0.00

€ 38.00

€ 200.00
Περαιτέρω Κοστολογικές Πληροφορίες
HRDA-approved seminars are exempted from VAT for eligible organisations applying for the HRDA subsidy. A 19% VAT will apply to seminars and participants who do not qualify for the HRDA subsidy
ΠΡΟΓΡΑΜΜΑ ΣΕΜΙΝΑΡΙΟΥ
Τρίτη - 28 Νοε 2023
Ώρα
09:00 - 15:00
Τοποθεσία:
EIMF (Λευκωσία)
Εκδήλωση Ενδιαφέροντος : AML Legal Framework & Typologies
Σεμινάρια στην ίδια κατηγορία από τον ίδιο διοργανωτή