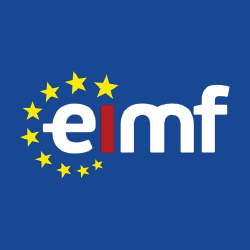 EIMF Certificate in Environmental, Social, Governance (ESG) Regulations, Requirements and Reporting
- Οργάνωση/ Διοίκηση/ Ηγεσία - Ενέργεια/ Α.Π.Ε./ Περιβάλλον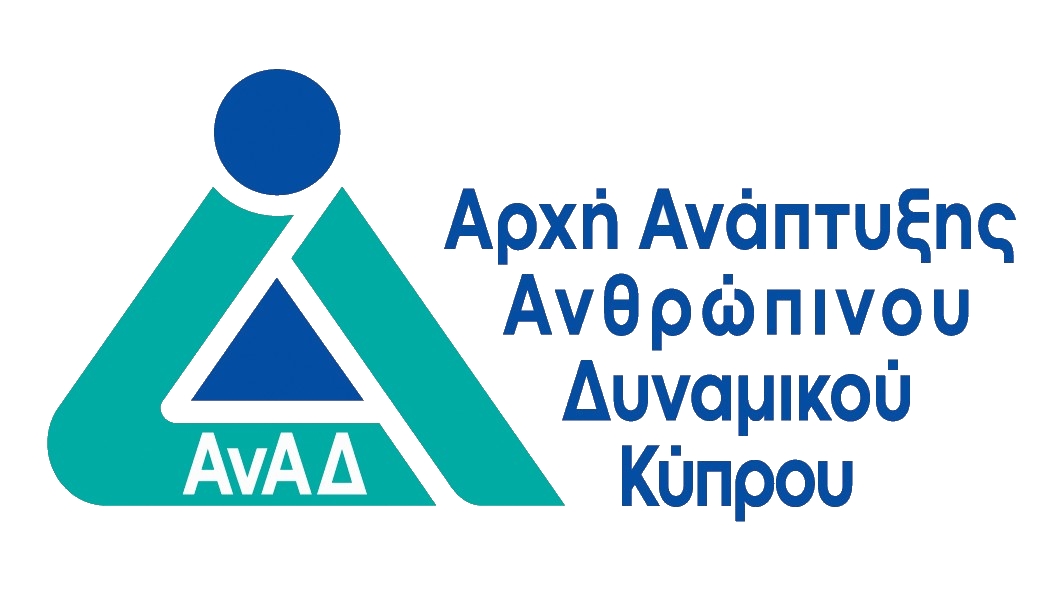 ΠΕΡΙΓΡΑΦΗ
Environmental, Social and Governance (ESG) and Sustainability issues have been gaining growing prominence in the political agenda of the European Union and this has been reflected in the strategic aims and the regulatory initiatives of recent years. Even more, it is expected that an increasing number of regulations are to be passed in the coming years as the EU Green Deal is being materialised. At the same time, the shift to a Green Economy and Stakeholder Capitalism is being discussed and/or adopted in principle in other jurisdictions and international organisations.
Within this evolving regulatory framework, all corporations, including financial institutions, need to adapt and comply accordingly. On the one hand, regulatory officials at the national level need to be better equipped so as to understand and implement the new regulatory framework, whilst on the other hand, compliance and ESG officials need to comprehend global developments; report and communicate ESG corporate policies and actions to stakeholders; and secure that compliance is achieved with the applicable regulations.
`The aim of the certificate is to offer a thorough review of ESG and Sustainability, the regulatory developments at the European level, the requirements that need to be met by European corporations and how a company's relevant ESG performance can be best reported and communicated.
ΣΚΟΠΟΣ ΣΕΜΙΝΑΡΙΟΥ
By the end of the programme, participants will be able to:
Describe the EU Green Deal
Develop an understanding of what ESG, Sustainability and Stakeholder capitalism is
List the priorities of the EU relevant to ESG and Sustainability
Name the key obligations that corporations will be required to meet relevant to ESG and Sustainability
Identify the requirements stemming from existing regulations
Express the importance of producing appropriate ESG Reports
Convey the ESG and Sustainability challenges corporations are expected to face
Prepare the Compliance Unit to be best equipped for current and future ESG and Sustainable-related regulations
Choose the relevant tools to use for ESG reporting
Describe the existing recommendations by the UN on Sustainable Growth
Clarify the difference between greenwashing and ESG policies
Compare best practices in monitoring and reporting ESG for a corporation
ΣΕ ΠΟΙΟΥΣ ΑΠΕΥΘΥΝΕΤΑΙ
This course is suitable for persons interested in ESG and Sustainability, and holding positions in the following fields:
Regulatory officers both in state agencies and corporations
Professionals in the Treasury Department
Compliance officers and management
ESG & Sustainability Officers who wish to stay up to date with developments in the field
Company executives from various departments who have been assigned the task of contributing towards their organization's Sustainability Report, strategy and plan and wish to have a better understanding of the field
Business consultants/ strategists
Professionals interested in the upcoming challenges related to ESG and Sustainability regulations and policies
ΠΕΡΙΣΣΟΤΕΡΕΣ ΠΛΗΡΟΦΟΡΙΕΣ
Training Outline
Global trends and initiatives
Analysis of key terms:
Green Economy,
Sustainability
Stakeholder Capitalism
Global Developments
ESG Environmental Social Governance
Environment
Social
Governance
Overview of EU Initiatives and Legislations
Defining Greenwashing
Taxonomy Regulation
Requirements for Financial Products distributed in the EU
SFDR (Sustainability Related Disclosures in the Financial Services Sector)
CSRD (Corporate Sustainability Reporting Directive)
Stakeholder & Materiality Analysis Workshops
Defining relevant stakeholders
Utilising the Stakeholder Analysis to identify the range of stakeholders impacted by and impacting your organization
Reporting ESG and Sustainability
Why is ESG Reporting beneficial for a corporation
Making use of the stakeholder analysis in Sustainability reporting
Training Style
The course is designed to deliver knowledge, initially by offering a theoretical assessment of ESG and Sustainable Finance, and then adopting a more practical perspective that seeks to illustrate the challenges and obligations relating to ESG Reporting. The teaching methodology rests on an interactive approach that will seek to engage the participants and accordingly place emphasis on those aspects/issues discussed that are deemed to have the greatest value for the participants.
Knowledge Test
At the completion of the knowledge areas, participants will be assessed via the form of Multiple-Choice Questions which will consist of questions related to the material taught. The aim of the assessment is to examine participants' overall attention and knowledge of material taught as well as their competencies towards the implementation of practical cases.
CPD Recognition
This programme may be approved for up to 12 CPD units in Financial Regulation. Eligibility criteria and CPD Units are verified directly by your association, regulator or other bodies which you hold membership.
In-house Training
For groups within the same organisation, this course may be customized to meet any specific needs and delivered in-house.
Trainer's Information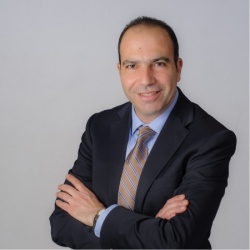 Δημήτρης Νικολάου -
Mr. Demetris Nicolaou is a CFA holder since 1999. He has an extensive career record which includes Investment Analyst and Co-Porfolio Manager at Emerging Markets Management in Arlington, Virginia, Head of Asset Management and Private Banking at Alpha Bank Cyprus and his current position is, as the CFO and also member of the Board of Directors for D. Nicolaou & Sons Ltd.
He has served on the Board of the Chartered Financial Analysts (CFA) Society of Cyprus for four years as Secretary from 2006 to 2010. He was elected President of the CFA Society of Cyprus, for a 2-year term between 2010 and 2012.
He is a member of the Institute of Directors (IOD) and since 2011 serves as a non-executive Board Member of Axia Ventures. He also serves on the Board of The Alexandria Fund, an open-ended mutual fund company licensed and regulated under the Cayman Islands Mutual Fund Law.
Αναλυτικό Κόστος Σεμιναρίου
Για Δικαιούχους ΑνΑΔ
€ 680.00

€ 204.00

€ 129.20

€ 476.00
Για μη-Δικαιούχους ΑνΑΔ
€ 680.00

€ 0.00

€ 129.20

€ 680.00
ΠΡΟΓΡΑΜΜΑ ΣΕΜΙΝΑΡΙΟΥ
Τρίτη - 03 Οκτ 2023
Ώρα
09:00 - 13:30
Τοποθεσία:
OnLine Virtual Classroom
Πέμπτη - 05 Οκτ 2023
Ώρα
09:00 - 13:30
Τοποθεσία:
OnLine Virtual Classroom
Παρασκευή - 06 Οκτ 2023
Ώρα
09:00 - 13:30
Τοποθεσία:
OnLine Virtual Classroom
Εκδήλωση Ενδιαφέροντος : EIMF Certificate in Environmental, Social, Governance (ESG) Regulations, Requirements and Reporting
Σεμινάρια στην ίδια κατηγορία από τον ίδιο διοργανωτή