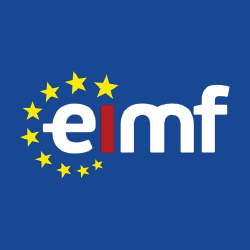 AGRC Certificate in ESG Principles & Standards
- Οργάνωση/ Διοίκηση/ Ηγεσία - Ενέργεια/ Α.Π.Ε./ Περιβάλλον

31 Ιαν 2024 12:36
31 Ιαν 2024 12:36
Αγγλικά
20 ώρες ( ημέρα )
ΠΕΡΙΓΡΑΦΗ
During the past several years, ESG has gained plenty of prominence throughout the corporate world as a growing number of organisations have started embracing its three pillars and setting up programmes targeting issues such as climate change, diversity, equity and inclusion, employee benefits, executive bonus structures, and more. Pressure from stakeholders, the upcoming generation of professionals and consumers, and society at large have made it a crucial part of any organisation's strategy to look after their activities and performance in these areas. In many cases, these organisations' growth, stability, and continuity as businesses are at stake. As part of this programme, you will pick up the ins and outs of ESG from a compliance and reporting perspective and be better prepared to help your organisation develop a sound, effective, and long-term strategy to tackle all ESG issues.
The AGRC Certificate in ESG Principles and Standards provides participants with a thorough understanding of a topic that has gained increasing significance and attention amongst corporations, regulators, and researchers. At the same, the Certificate offers guidance as to how corporations can best prepare under the growing number of ESG-related regulations.
During this course you will:
Acquire Theoretical & Practical Knowledge
Attain The AGRCP Designation
Study Online
Learn At Your Own Pace
Online AGRC Examination
1-Year AGRC Membership
15 CPD Units In Financial Regulation
The AGRC
The Association of Governance, Risk and Compliance (AGRC) is a non-profit global professional accreditation and certification organization and networking platform
AGRC is the fastest growing International AML and compliance community in the world
AGRC aims to facilitate the exchange of knowledge and sharing of experiences among Compliance, Risk, and Governance professionals
The AGRC Values: Education | Expertise | Innovation | Global Outreach | Networking
The AGRC's ESG Principles & Standards Certificate's Curriculum
AGRC's Certificate covers the following specific topics:
The Stakeholder Theory
Corporate Social Responsibility (CSR) vs. ESG
Sustainability
The Environment, Social and Governance Pillars
Green Finance
Principles of Responsible Banking, Investment, and Insurance
The Business Case for CSR, ESG, and Sustainability
Global Initiatives and Development such as The Paris Agreement, the European Green Deal, and the UK's Green Finance Strategy
ESG Reporting Standards and Frameworks
ESG Investing Strategies
The Push for ESG into the Future
Expected Learning Outcomes for AGRC's ESG Principles & Standards Certificate
Here's what you can expect to achieve following the completion of this Certificate:
Define the three ESG pillars—Environment, Social and Governance
Identify the importance of ESG and CSR programmes to an organisation's corporate governance practices
Understand the main concepts behind Green Finance and how responsible banking, investment, and insurance work within this framework
Describe the objectives and main tenets of the many global initiatives set up to encourage policies that will contribute to the growth and advancement of ESG issues
Study the main ESG reporting standards and frameworks so that your organisation is better prepared to fulfil its reporting requirements
Understand the main concepts behind ESG investing
ΣΕ ΠΟΙΟΥΣ ΑΠΕΥΘΥΝΕΤΑΙ
This course is ideal for anyone wishing to be introduced to ESG and the different requirements that this sector might entail moving forward. Professionals carrying out the roles of directors, members of the Board, senior managers, lawyers, company secretaries, compliance and risk officers, and consultants may benefit from this course. No previous knowledge or experience is required, although it is assumed that participants have good knowledge of English and a sound educational background.
ΠΕΡΙΣΣΟΤΕΡΕΣ ΠΛΗΡΟΦΟΡΙΕΣ
Q&A
IS THE STUDY GUIDE INCLUDED IN ALL AGRC PACKAGES?
Yes, for each AGRC package you will receive the Study Guide, and the exam (two attempts). You will also receive a structured guided eLearning package that includes video lectures, case studies and much more that will allow you to study at your own time and better prepare for the exam.
CAN I STUDY ON MY OWN?
Yes, the AGRC Certificate in ESG Principles & Standards is designed to be a fully self-paced online programme, accessible with any device, 24/7, from anywhere in the world.
WHERE CAN I FIND EXAMPLES OF THE AGRC EXAM QUESTIONS?
The AGRC Study Guide contains a full mock exam with 40 practice questions for your reference. The online study material online includes additional practice questions that will enable you to engage better with the content and get the most out of your reading.
HOW DO I ATTAIN ACCESS TO THE EXAM?
You attain immediate access to the exam upon the success in all of the five modules. The three of the five modules are allocated Multiple Choice questions (MCQs). In total 25 Multiple Choice questions with a pass mark of 70% and an unlimited number of attempts. You need also to complete the online mock examination which consists of 40 Multiple Choice questions.
The exam is conveniently taken remotely from your own PC or laptop. You do not need to travel to an examination centre to sit your final test – rather, you can take the exam at your own convenience, at any time from the comfort of your home or office.
HOW MANY QUESTIONS IN THE EXAM AND WHAT IS THE PASS MARK?
The AGRC exam consist of 40 MCQs for the completion and award of the Certificate in ESG Principles & Standards, issued by the Association of Governance, Risk and Compliance (AGRC). The pass mark is 70% and two attempts are permitted. The time allowed for the exam is 60 minutes.
WHAT ARE THE RECOMMENDED STUDY HOURS FOR THE COMPLETION OF THE AGRC CERTIFICATE IN CORPORATE GOVERNANCE?
We recommended a total of 25 to 30 learning hours. As it is a fully self-paced course, you would be expected to define a suitable pace yourself. However, most of our students, tend to complete their training in under 3 months.
WHAT IS INCLUDED IN THE PACKAGE?
15 to 20 hours of self-paced online interactive learning including analysis of four practical case studies
One year of free AGRC membership
Practice questions
Online exam
AGRC certificate
ACCREDITATION & CPD RECOGNITION
This certification has been developed by the Association of Governance, Risk and Compliance (AGRC) and course has been created by the European Institute of Management and Finance (EIMF).The syllabus is verified by external subject matter experts and may be accredited by financial regulators and professional bodies.
REGISTRATION & ACCESS
To register for this course, click on the "Buy Now" button to pay online. If you wish to receive an invoice instead of paying online, please contact us at info@myseminars.com.cy
Αγορά: AGRC Certificate in ESG Principles & Standards
Σεμινάρια στην ίδια κατηγορία από τον ίδιο διοργανωτή