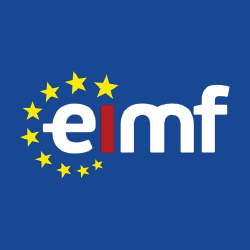 The Essentials of Company Law: Setting Up a Company in Cyprus
- Οργάνωση/ Διοίκηση/ Ηγεσία - Νομοθεσία, Νομική & Δικηγόροι
ΠΕΡΙΓΡΑΦΗ
As a full member of the European Union, Cyprus remains a safe and popular destination for investment due to the significant tax benefits that Cyprus offers. This is also the reason why the registration of Cyprus companies is on the A list of foreign and local businessmen.
Prospects and immense and one must understand the best wat to tap into these opportunities. This programme will cover the A-Z of setting up, and maintaining a Company in Cyprus. It will describe the types of companies that may be registered and the elements which distinguish them from each other.
ΣΚΟΠΟΣ ΣΕΜΙΝΑΡΙΟΥ
By the end of the programme, participants:
Be able to explain the concept of a company
Recognise the advantages
Recognise the different types of companies
Know the procedure of incorporation of a company
Know the basics regarding the registers a company must keep
Know the obligations a company has towards the Registrar of Companies and different kinds of forms that must be submitted
ΣΕ ΠΟΙΟΥΣ ΑΠΕΥΘΥΝΕΤΑΙ
The programme is ideal for:
Lawyers
Directors and Secretaries
Corporate Administrators
Service Providers
Compliance Officers
Compliance Assistance
Anyone wanting to become familiar with the basics of Companies Law in Cyprus
ΠΕΡΙΣΣΟΤΕΡΕΣ ΠΛΗΡΟΦΟΡΙΕΣ
Training Outline
Company Formation
Doctrine of incorporation – the separate legal personality
Types of Companies under the Companies Law
Company promoters
Procedures of a local company (HE) incorporation
Conversion of a provate company into public
Capacity of a company and pre-incorporation contracts
Company and sole trader
Company and partnerships
Company Law (Statutory Books, Records, and Return)
The registers that a company must keep
Other statutory obligations / records / returns
Company Law (Constitution of a Company)
Memorandum and Articles of Association
– Company name
Situation of the address of Registered Office
Objects clause
Limited liability clause
Capital clause
Types of shares/classes of shares
Variation of class rights
Transfer of shares
Declaration of association
Articles of Association ("ARTICLES")
Training Style
The programme is designed to deliver knowledge and enhance participants' skills via short lectures, case-studies, practical examples, real-life simulations. Participants will be able to engage in discussions surrounding the principles of Companies law and understand all the practical knowledge needed to register a company and be able to transfer this knowhow to the workplace.
CPD Recognition
This programme may be approved for up to 6 CPD units in Law. Eligibility criteria and CPD Units are verified directly by your association, regulator or other bodies which you hold membership.
The Cyprus Bar Association (CyBAR) has confirmed that this programme is accredited for 6 CPD units.
Trainer's Information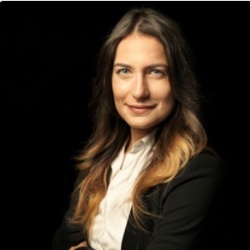 Σοφία Νεάρχου - Associate Lawyer at Chrysses Demetriades & Co LLC
Sophia is a lawyer in the Compliance department of our firm dealing with Anti Money Laundering & regulatory compliance matters and keeping the firm's function in line with the law and regulatory requirements. During the course of her employment she has gained extensive experience, particularly in cases relating to US sanctions and EU restrictive measures and has been involved in the resolution of arising matters. She has also been in charge of performing due diligence measures and has given legal advice to clients pursuant to the international, EU and US obligations. In July 2016, Sophia successfully passed the Financial Services and Regulatory Advanced Examination of the by Cyprus Securities and Exchange Commission (CySEC), which is recognized by the Charted Institute for Securities and Investment (CISI) and which has familiarized her with the regulatory requirements relating to the securities and investments. She further participated on the drafting of advice for clients involved in the sector and assisted in matters including CRS/FATCA reporting and compliance.
Furthermore, in order to provide more quality to the services and advice offered, during June 2018 Sophia took the examination of CISI on Global Financial Compliance and alongside the Certificate in Global Financial Compliance (Cyprus) which she successfully passed and was awarded the CISI Level 3 Award in Global Financial Compliance. Since then she has been an Associate of CISI. More recently, in June 2019, following a successful examination, she has obtained the Worldwide recognized and top level certificate in Money Laundering, the ACAMS certificate and is a member of CAMS Cyprus. Moreover, Sophia Nearchou has obtained recently the CySEC AML certificate.
Αναλυτικό Κόστος Σεμιναρίου
€ 220.00

€ 0.00

€ 41.80

€ 220.00
Κοστολογικές Πληροφορίες
HRDA-approved seminars are exempted from VAT for eligible organisations applying for the HRDA subsidy. A 19% VAT will apply to seminars and participants who do not qualify for the HRDA subsidy
ΠΡΟΓΡΑΜΜΑ ΣΕΜΙΝΑΡΙΟΥ
Τρίτη - 05 Δεκ 2023
Ώρα
15:00 - 18:15
Τοποθεσία:
OnLine Virtual Classroom
Πέμπτη - 07 Δεκ 2023
Ώρα
15:00 - 18:15
Τοποθεσία:
OnLine Virtual Classroom
Εκδήλωση Ενδιαφέροντος : The Essentials of Company Law: Setting Up a Company in Cyprus
Σεμινάρια στην ίδια κατηγορία από τον ίδιο διοργανωτή