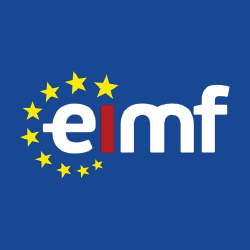 The Data Protection Impact Assessment (DPIA)
- Πληροφορική - Επαγγελματίες IT - Νομοθεσία, Νομική & Δικηγόροι
ΠΕΡΙΓΡΑΦΗ
One of the new obligations introduced by the General Data Protection Regulation (GDPR) is the requirement to conduct a Data Protection Impact Assessment (DPIA) for the processing activities that are likely to pose a high risk to the data subjects' rights and freedoms.
The DPIA is a key risk assessment process outlined in the requirements of the General Data Protection Regulation (GDPR), as it helps organisations make an early evaluation of the impact a business process might have on the privacy of the individuals involved.
This workshop provides participants with the practical knowledge needed to complete a data protection impact assessment (DPIA) that will reduce privacy risks as early as possible and identify the various risks arising from processing personal data.
ΣΚΟΠΟΣ ΣΕΜΙΝΑΡΙΟΥ
Understand the principles and basics of GDPR
Learn how to develop a DPIA
Master how to implement a DPIA project
Apprehend how to monitor the results and take required action
Outline the impact assessment applicable to their organisation
Identify the need to conduct a data protection impact assessment
Lead and participate in data protection impact assessments
Identify and assess the risks to which data subjects are exposed
Prepare a report which includes all the necessary information
ΣΕ ΠΟΙΟΥΣ ΑΠΕΥΘΥΝΕΤΑΙ
The programme is ideal for:
Data Protection Officers (DPOs)
Data Privacy/Protection Specialists
Data Controllers
Data Protection Auditors (internal and external)
Individuals who will be assigned as DPOs
Internal Auditors and People working in IT Audits
Risk Managers and Business Process Managers
HR Managers
Project Managers
Business Continuity Managers
IT Security Officers
Compliance Officers
Risk Managers / Officers
Anyone participating in the data protection impact assessment within their own organisation
ΠΕΡΙΣΣΟΤΕΡΕΣ ΠΛΗΡΟΦΟΡΙΕΣ
Training Outline
GDPR Overview
Introduction about GDPR
Purpose of the GDPR
GDPR Terminology & Techniques
The 7 Principles of DPIA
Data Protection Impact Assessment (DPIA)
Definition of a DPIA
Legal Requirements for a DPIA
Objectives of a DPIA
Benefits of a DPIA
Four Stages of a DPIA
Content of DPIA and Indicative Questions When Conducting a DPIA
Processes Considered for a DPIA
DPIA Decision Path
How to develop and Conduct a DPIA
Signing Off a DPIA
How to Implement a DPIA Project
How to Monitor the Results and Take Required Action
Responsibilities Regarding DPIA
What Triggers a DPIA
When Should a DPIA be Carried Out?
When is a DPIA Not Required?
Is There an Obligation to Publish the DPIA?
When Must Supervisory Authority Be Consulted?
Mitigating Risks Identified by a DPIA
Why and How to Conduct a Data Flow Mapping Exercise
Two Case Studies
Regulatory Fines Resulting from Inappropriate DPIAs
National Regulators Recommendations and Guidance
Conclusion and Recommendations
Training Style
The programme is designed to deliver knowledge and enhance participants' skills via short lectures, case-studies and practical examples. Participants will be able to engage in discussions surrounding the principles of Data Protection Impact Assessment and understand all the practical knowledge needed to perform a data protection impact assessment (DPIA). They will also benefit from feedback at the end of the programme and take away the knowledge gained to be transferred at their workplace.
CPD Recognition
This programme may be approved for up to 7 CPD units in GDPR. Eligibility criteria and CPD Units are verified directly by your association, regulator or other bodies which you hold membership.
In-house Training
For groups within the same organisation, this course may be customized to meet any specific needs and delivered in-house.
Αναλυτικό Κόστος Σεμιναρίου
€ 260.00

€ 0.00

€ 49.40

€ 260.00
ΠΡΟΓΡΑΜΜΑ ΣΕΜΙΝΑΡΙΟΥ
Τετάρτη - 26 Απρ 2023
Ώρα
09:00 - 12:45
Τοποθεσία:
OnLine Virtual Classroom
Πέμπτη - 27 Απρ 2023
Ώρα
09:00 - 12:45
Τοποθεσία:
OnLine Virtual Classroom
Εκδήλωση Ενδιαφέροντος : The Data Protection Impact Assessment (DPIA)
Σεμινάρια στην ίδια κατηγορία από τον ίδιο διοργανωτή