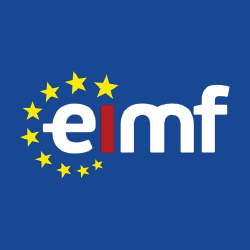 Company Meetings and Types of Resolutions
- Οργάνωση/ Διοίκηση/ Ηγεσία - Νομοθεσία, Νομική & Δικηγόροι

26 Ιαν 2023 14:30
26 Ιαν 2023 19:30
Αγγλικά
5 ώρες ( 1 ημέρα )
ΠΕΡΙΓΡΑΦΗ
The supervision of administrative services by different supervisory authorities results in, inter alia, the non-uniform application of its provisions on the Companies Law Cap. 113. Resolutions at shareholders' meetings differ from decisions at the meetings of directors and the role of the secretary it is not clear to everyone. The perception of the employees of the sector which documents must be kept and their vocabulary, how they are signed and by whom, is not the same and this results in their mechanical preparation, mistakes and frictions.
What is the difference between extraordinary general meetings and annual general meetings, when extraordinary or special resolutions are adopted? When a board meeting must be held and what decisions are taken in board meetings? What is the meaning of the words "quorum" and "majority", when and why a true copy of a resolution is required to be filed with the Registrar of Companies are just some of the questions which will be answered in this seminar.
This seminar is necessary in order to align the participants with the legislation, the basic knowledge and the documents that must be kept for the meetings of a private company. Quality of services will be increased and the participants will no longer perform tasks mechanically.
This programme may be approved for up to 5 CPD units in Law. Eligibility criteria and CPD Units are verified directly by your association, regulator or other bodies which you hold membership.
ΣΚΟΠΟΣ ΣΕΜΙΝΑΡΙΟΥ
By the end of the programme, participants will be able to:
Recognize the need for alignment with the legislation governing the Meetings of Shareholders and Directors
List the documents required for each meeting
Know the types of shareholders' resolutions (Ordinary, Special and Extraordinary) and the Directors and when they are required
To select correctly and effectively the relevant documents that govern the Meetings of a private company
Develop critical thinking and draw conclusions
Adopt new practices for the preparation of assembly documents
ΣΕ ΠΟΙΟΥΣ ΑΠΕΥΘΥΝΕΤΑΙ
This programme is ideal for:
Corporate Administrators
Directors and Secretaries
Compliance Officers
Auditors, Lawyers and Financial Consultants
Students, trainee and junior advocates who wish for a reliable insight in the field of corporate law
ΠΕΡΙΣΣΟΤΕΡΕΣ ΠΛΗΡΟΦΟΡΙΕΣ
Training Outline
Memorandum and Articles
Shareholders
Directors
Secretary
Directors' Meetings
Shareholders' Meetings
Types of Shareholders' Resolutions
Outcome & Assessment
Trainer: Mary Olive McCluskey
Mary – Olive McCluskey obtained a Law Degree from the Aristotle University of Thessaloniki, Greece, then pursued an LL.M in European Law (University of Exeter, UK) and was admitted to the Cyprus Bar Association in 2006. She is a practicing advocate (Nicosia Bar Association) with experience in civil and commercial law and litigation. She is also a licensed Insolvency Practitioner with experience in loan restructuring, debt collection, liquidation and bankruptcy. She is fluent in the English and in the Greek language and she was recently registered with the Cyprus Register of Sworn Translators.
Αναλυτικό Κόστος Σεμιναρίου
€ 180.00

€ 0.00

€ 34.20

€ 180.00
ΠΡΟΓΡΑΜΜΑ ΣΕΜΙΝΑΡΙΟΥ
Πέμπτη - 26 Ιαν 2023
Ώρα
14:30 - 19:30
Τοποθεσία:
OnLine Virtual Classroom
Εκδήλωση Ενδιαφέροντος : Company Meetings and Types of Resolutions
Σεμινάρια στην ίδια κατηγορία από τον ίδιο διοργανωτή