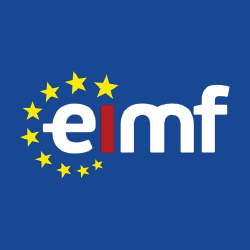 Interviewing Techniques for HR Professionals and Hiring Line Managers
- Soft Skills / Επικοινωνία - Ανθρώπινο Δυναμικό (HR)

28 Σεπ 2022 09:30
29 Σεπ 2022 13:15
Αγγλικά
7 ώρες ( 2 μέρες )
ΠΕΡΙΓΡΑΦΗ
One of the most important tasks of HR Professionals is the recruitment of the right personnel for the various job roles that a Company may require. Selecting the right candidates is vital and has the potential to have a very positive impact on the future of any company saving time and money down the road. Likewise, the selection of the wrong person can have a very negative affect with the potential to disrupt many areas of the organisation proving to be expensive and time consuming.
This course will draw on insights to provide practical tips and strategies for conducting successful candidate interviews while providing a great candidate experience.
It is designed to direct participants through the different stages of the selection process, improve their skills when conducting an interview and/or when involved in the interviewing process. The course will ensure that participants have the ability to score and evaluate candidates effectively and assist them in making confident recruitment decisions. The aim of the course is to develop the knowledge and skills necessary to perform effective interviews ensuring that the objectives of the organisation are met.
ΣΚΟΠΟΣ ΣΕΜΙΝΑΡΙΟΥ
By the end of the programme, participants will be able to:
Understand how to interview (internally and externally) effectively and efficiently
Provide practical tips and strategies for conducting successful candidates' interviews while providing a great candidate experience
Develop the correct structure and agenda for successful interviews
Questioning techniques: Learn to ask the right questions to ensure the right people are hired. When and how to ask direct, open-ended, behavioural and probing questions.
Listening: Preparing to listen, listening barriers, non-interventional listening, interactive listening, mirroring, echoing, note-taking
Explore secrets that will save time and money
Adopt successful interviewing and assessment procedures – from the simple interview to full assessment tools and technology that will reduce the risks of failure
New trends in recruitment
ΣΕ ΠΟΙΟΥΣ ΑΠΕΥΘΥΝΕΤΑΙ
The programme is ideal for HR professionals and Line Managers from all sectors and disciplines who wish to learn how to professionally interview. It is designed for anyone who is involved in the interviewing process; as part of an interviewing board, at initial intake and/or internal promotion interviewing stages.
HR Professionals
Managers responsible for selecting candidates
Hiring Line Manager
Recruiting Manager
Head of Recruitment
Talent Acquisition specialist
ΠΕΡΙΣΣΟΤΕΡΕΣ ΠΛΗΡΟΦΟΡΙΕΣ
Training Outline
Principles and Guidelines
Recruitment journey and candidate experience: challenges in today's job market
Goals of interviews and principles
Models of interviews and when to use them (eg. competency-based)
Asking the right questions: direct, open-ended, situational, behavioural and probing questions
Case studies/scenario and practice
Practice Case Studies
Listening
Personalities, values, and other elements to consider
Pitfalls, best practice, and future trends
Case studies/scenario and practice
Training Style
The programme is designed to deliver knowledge and enhance participants' skills via short lectures, methodology, case-studies, practical examples, real-life case studies. Most of the training will focus in assessing participants' current strengths and weaknesses via exchanging experiences and by practicing.
Participants will also benefit from feedback at the end of the programme and take away the knowledge gained to be transferred at their workplace.
Case studies and discussions will help participants understand how to handle the different situations during the recruitment process.
CPD Recognition
This programme may be approved for up to 7 CPD units in Personal and Professional Development. Eligibility criteria and CPD Units are verified directly by your association, regulator or other bodies which you hold membership.
Industry Expert | Isabelle Moser
Professional Certified Coach (accredited PCC by ICF), Team Coach, Mentor Coach, Faculty member, and Leadership Development Trainer. Founder of Become. Practicing since 2008 as a Coach with more than 2500 hours, and since 2004 as a Leadership Development facilitator and Senior Trainer with more than 4500 hours. Founding member of both the International Coaching Federation (ICF) Greece and the HCA (Hellenic Coaching Association) / EMCC Greece (first executive committee). Member of ICF Greece Supervision Coaching Committee.
Dedicated to enabling organisations to shape strong enabling coaching cultures and people to grow and reach their best potential and whole self, with a sense of purpose. I believe when given the time, space, and trust, we can become the best version of ourselves. I followed my purpose and passion in people development, training, mentoring, and coaching, and I set up my own practice almost two years ago: Become. I have also partnered with high-end Learning and Development institutes, CoachU University, and leading coaching platforms.
Background: 20+ years of international experience in HR leading roles and as a member of leadership teams and executive committees, covering all aspects of HR in local and multinational environments, including listed companies. Deep understanding of business operations and a successful track in shaping people strategies, creating high performance culture, leading large teams, developing agile HR operating models and handling big HR transformation projects, while positively impacting company results. French and Greek, have studied, lived and worked in many countries, and currently living in Greece with my family.
Areas of expertise: Executive, Leadership, and Team Coaching, Mentor Coaching, leadership learning and development,Training, cultural and organisational transformation, talent management, M&A's, development centers, digital transformation, internal communication, employer branding and employee engagement.
Αναλυτικό Κόστος Σεμιναρίου
€ 220.00

€ 0.00

€ 41.80

€ 220.00
ΠΡΟΓΡΑΜΜΑ ΣΕΜΙΝΑΡΙΟΥ
Τετάρτη - 28 Σεπ 2022
Ώρα
09:30 - 13:15
Τοποθεσία:
OnLine Virtual Classroom
Πέμπτη - 29 Σεπ 2022
Ώρα
09:30 - 13:15
Τοποθεσία:
OnLine Virtual Classroom
Εκδήλωση Ενδιαφέροντος : Interviewing Techniques for HR Professionals and Hiring Line Managers
Σεμινάρια στην ίδια κατηγορία από τον ίδιο διοργανωτή