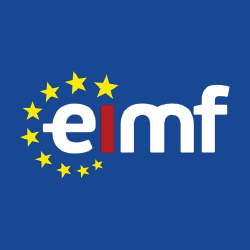 Introduction to Wealth Management
- Χρηματοοικ. Ασφαλιστικά Τραπεζικά

30 Νοε 2022 15:30
01 Δεκ 2022 19:15
Αγγλικά
7 ώρες ( 2 μέρες )
ΠΕΡΙΓΡΑΦΗ
The course provides a comprehensive introduction to the financial planning and wealth management, with a focus on collective investments (UCITS/AIFs). The participant will be offered an overview of the current legislation, including topics such as suitability assessments and risk appetite. Furthermore, topics such as lifetime financial provision, the basics of economic and investment analysis, as well as investment management and the relevant industry regulations will be overviewed. The course will introduce the skills and knowledge required by a financial advisor or private banker and will walk you through the various planning services provided by wealth managers. An overview of alternative asset classes will also be provided.
ΣΚΟΠΟΣ ΣΕΜΙΝΑΡΙΟΥ
During this seminar participants will attain an understanding of:
Wealth Management industry regulation
The workings of investment funds as well as their pros and cons for a client
Suitability and risk assessment for wealth management clients
Lifetime Financial Provision
Economic and Investment Analysis
ΣΕ ΠΟΙΟΥΣ ΑΠΕΥΘΥΝΕΤΑΙ
The course is suitable for a wide audience – from new entrants to financial services to professionals already working in the industry who may be interested in diversifying into wealth management. It is an ideal alternative for staff working in wealth management roles who want to develop an understanding of how to deliver wealth management advice.
Particularly appropriate for people working in wealth and investment management, including:
Fund/Portfolio/ Wealth Managers,
Fund Administrators,
Sales and Retention Representatives
Relationship Manager
Financial Consultants/Planner
Financial Advisors
Bankers (Private)
Investment management analyst
Private wealth advisor
and other Professionals who need to update or refresh their knowledge on wealth management.
ΠΕΡΙΣΣΟΤΕΡΕΣ ΠΛΗΡΟΦΟΡΙΕΣ
Training Outline
Overview of Wealth Management (Net Worth, Assets, trends in the industry)
Introduction to funds (AIFs/UCITS) and their use in wealth management
Suitability Assessments and Risk Appetite – Know Your Clients
Product Governance and Client Types
Economic and Investment Analysis (macroeconomic and microeconomic analysis, analysis of financial markets and instruments)
Lifetime Financial Provision
Training Style
The training style will include the presentation of all the material using slides and handouts. The trainer will use practical examples to elaborate various concepts and encourage class discussion. Participants will engage in an exchange of ideas and sharing of knowledge on the subject matter. Participants will also be able to ask questions and obtain clarifications from the trainer on all the material covered.
CPD Recognition
This programme may be approved for up to 5 CPD units in Financial Regulation. Eligibility criteria and CPD Units are verified directly by your association, regulator or other bodies which you hold membership.
Trainer
Nektarios Michail
Dr Nektarios Michail has more than 7 years of experience in the financial services industry, having worked at the Central Bank of Cyprus, the Bank of Cyprus, as well as a Cyprus CIF and an investment fund. Through his experience, Nektarios has obtained a hands-on experience with real-life economic analysis, with proven success in forecasting. He holds a PhD in Financial Economics from Cyprus University of Technology, and his research, covering variety of topics, has been published in several academic journals, as well as featured in the leading newspapers of Cyprus. He is currently employed by an Investment Fund while he is also an Adjunct Lecturer at the Cyprus University of Technology.
Αναλυτικό Κόστος Σεμιναρίου
€ 220.00

€ 0.00

€ 41.80

€ 220.00
ΠΡΟΓΡΑΜΜΑ ΣΕΜΙΝΑΡΙΟΥ
Τετάρτη - 30 Νοε 2022
Ώρα
15:30 - 19:15
Τοποθεσία:
OnLine Virtual Classroom
Πέμπτη - 01 Δεκ 2022
Ώρα
15:30 - 19:15
Τοποθεσία:
OnLine Virtual Classroom
Εκδήλωση Ενδιαφέροντος : Introduction to Wealth Management
Σεμινάρια στην ίδια κατηγορία από τον ίδιο διοργανωτή