Anti-Money Laundering Regulations and Updates
- Χρηματοοικ. Ασφαλιστικά Τραπεζικά - Πιστοποιήσεις/ Προσόντα/ Άδειες

29 Νοε 2023 09:00
30 Νοε 2023 12:15
Αγγλικά
6 ώρες ( 2 μέρες )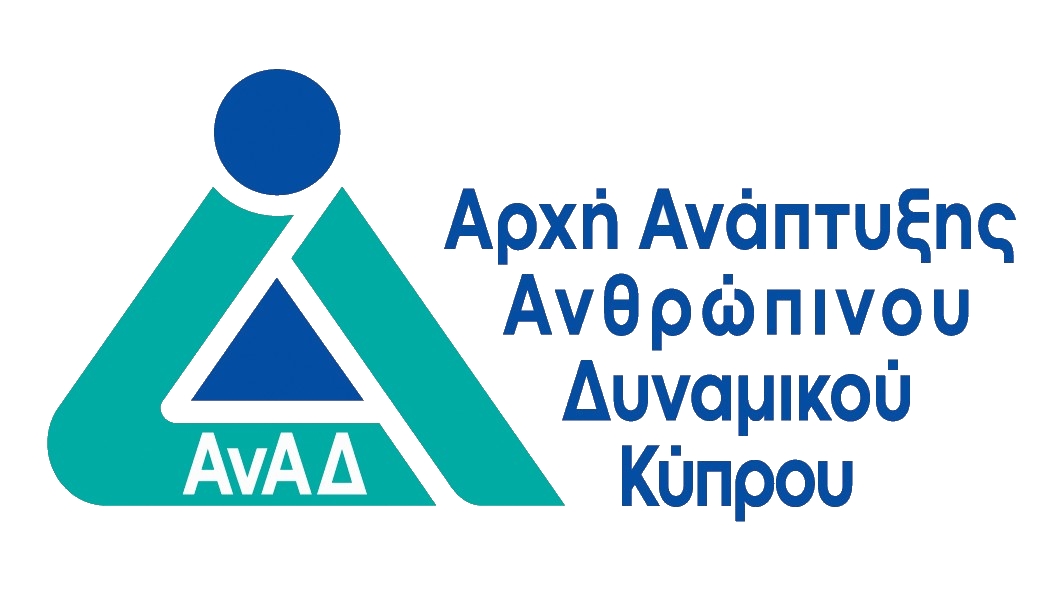 ΠΕΡΙΓΡΑΦΗ
This highly informative training focuses on the Anti-Money Laundering and Terrorism Financing legislation, as well as on the industry practices. The trainers, a Board Member and a Senior Manager with hands-on experience in their fields, will provide participants with the understanding of both the various mechanisms through which money can be laundered and the challenges presented in identifying suspicious activities. To enhance the participants learning experience, real-life examples will be used.
The latest Cyprus regulatory framework on AML will be covered, as well as the latest developments in the field. This training is expected to assist the employees of regulated entities to comply with their annual AML training requirements, as per the relevant EU Directives and Cyprus Law.
CPD: This seminar may contribute to Continuing Professional Development requirements. At the end of the seminar participants will be given a certificate of attendance confirming the total number of training hours (6 CPD).
ΣΚΟΠΟΣ ΣΕΜΙΝΑΡΙΟΥ
By the end of the seminar participants will be able to:
acknowledge the main provisions of The Prevention and Suppression of Money Laundering and Terrorist Financing Law
define the relevant European Directives and best practices (including the 5th AML Directive)
describe the supervisory process and their responsibilities deriving from the regulatory framework
explain the required due diligence procedures and the monitoring activity required to be performed
demonstrate how a risk-based can be achieved
implement procedures and systems that are required for the monitoring and prevention of money-laundering.
ΣΕ ΠΟΙΟΥΣ ΑΠΕΥΘΥΝΕΤΑΙ
The seminar will cover the Cyprus regulatory framework as well as good practices followed by foreign regulators and financial services participants. Therefore, entities such as Cyprus Investment Firms and Administrative Service Providers which fall under the CySEC's supervision, as well as Banks, will benefit by attending this seminar. Professionals from Law firms and/or Fiduciary Companies, who are members of the Cyprus Bar Association and/or ICPAC, may also attend. More specifically, this seminar is mostly suitable for compliance officers of Cyprus Investment Firms and/or Administrative Services Providers, newly appointed compliance officers of Banks, corporate officers, corporate administrators, head administrators, CEOs, directors and managers, assistant managers, internal auditors, accountants who are involved in AML matters and lawyers/legal advisors.
ΠΕΡΙΣΣΟΤΕΡΕΣ ΠΛΗΡΟΦΟΡΙΕΣ
Agenda
1. Introduction (30 min)
Main objective of the seminar
Expected key learning outcomes
The AML (Anti-Money Laundering) regulatory framework
2. Framework for AML/CFT (Combating the Financing of Terrorism) supervision (30 min)
Key Developments
Regulatory authorities in Cyprus and the EU
Their role
Fines and administrative penalties
3. AML/CTF and COVID-19 (10 min)
Key Risks and actions taken from international competent authorities
4. The 5th and 6th AML (Anti-Money Laundering) directives (30 min)
The key changes coming with the new EU Directive
5. Terrorism financing (30 min)
What is terrorism financing?
Regulatory updates
6. AML (Anti-Money Laundering) governance requirements (30 min)
General governance requirements
Roles and responsibilities of the Board of Directors (BoD), the Money Laundering Compliance Officer (MLCO) and the Internal Auditor
7. AML (Anti-Money Laundering) risk-based approach (50 min)
Identifying, assessing and monitoring AML (Anti-Money Laundering) risks
Client risk categorisation
8. Customer Identification and Due Diligence (CDD) procedures (1 hr)
Constructing the customer's business / economic profile
Due diligence procedures based on risk
Relying on third parties for customer identification
9. Monitoring activities (1 hr)
Maintaining updated CDD (Customer Identification and Due Diligence) documentation/information
Transactions monitoring
Reporting suspicious activity
10. Conclusions (30 min)
Regulators' findings
Key conclusions.
Trainers:
Neocleous Eleni (Board Member, Risk Consulting, KPMG in Cyprus)
Eleni is a Board Member at KPMG's Risk Consulting practice. She has over 15 years of experience in the area of financial services risk and regulation.
Since the overhaul of the AML regulatory framework in Cyprus in 2012, Eleni managed a number of AML advisory projects in Cyprus for banks investment firms, administrative service providers and regulatory authorities. She assisted clients in the implementation of AML rules, performed independent compliance reviews and provided advice on AML and compliance policy documentation. She has also developed risk-based approach, client risk categorisation tools and delivered numerous trainings to AML practitioners and BoDs.
Eleni has been involved in international projects for designing risk-based approach methodologies for AML risks in the securities sectors.
Eleni is certified by the HRDA as a "Trainer of Vocational Training".

Deborah Cassar,
Associate Director, Risk Consulting Advisory Services, KPMG in Malta
Deborah is an Associate Director in AML within the Risk Consulting Advisory Services team at KPMG in Malta. She has a bachelor's degree in Banking & Finance and Management from the University of Malta. She has more than 10 years of experience within the Financial Services sector and over 13 years of experience in the AML/CFT field.
Before joining KPMG in Malta, Deborah worked for more than two years with the Financial Intelligence Analysis Unit (FIAU). She has extensive experience in carrying out Compliance on-site and off-site examinations; advising and assisting subject persons in establishing appropriate AML/CFT internal structures and controls. She obtained an international golden standard specialisation with ACAMS as a recognised and certified Anti-Money Laundering Specialist (CAMS) and she has also completed the Advanced CAMS in Risk Management (CAMS-RM). Deborah is a Co-Founder and Co-Chair of the ACAMS Malta Chapter.
Within KPMG in Malta, Deborah works extensively in the areas of AML Compliance. She has managed both local and foreign AML projects and assisted entities to comply with regulatory obligations specifically on AML/CFT. These projects include assisting with the drafting and/or review of policies and procedures, training, review of processes, GAP analysis, independent AML audits, Customer Risk Assessments and Business Risk Assessments.
Poyiadji Eleni (Principal, Risk Consulting, KPMG in Cyprus)
Eleni is a Principal at the Risk Consulting Department of KPMG in Cyprus. She has extensive experience in the areas of governance and regulatory compliance, as well as in the review and assessment of internal controls. Her area of expertise is the financial services sector, with focus on compliance matters such as MiFID and AML.
Eleni works closely with several clients and assists them in regulatory compliance matters. Among other, she performs gap analysis and assists clients with the implementation of MIFD II. Furthermore, she performs AML reviews, provides advice to clients for compliance with relevant matters, while designing their AML Risk Based Approach. She has also been involved in the provision of Internal Audit services.
Eleni cooperates with regulators and a number of regulated entities in the financial services sector and provides advisory services to entities on governance issues, policies and procedures.
She has also delivered many trainings to different clients in her areas of expertise.
Angelika Theofanous
Manager, Risk Consulting, KPMG in Cyprus
Angelika joined the Risk Consulting Department in January 2020, having previously worked in different Anti-Money Laundering (AML) and legal positions. Since she joined the Risk Consulting Department, she has been involved in different projects related to AML.
She is part of teams providing advisory services to banking and Financial Services organisations (including credit institutions, investment firms, and fiduciary service providers). She is consulting clients in AML matters and assisting them with the design of their client AML risk categorisation approach and methodology. Specifically, she has assisted a systemic bank in Cyprus in developing its client AML risk categorisation approach and methodology and the drafting of relevant business requirements covering the framework.
Angelika was actively involved in the completion of a project funded by the European Commission for the establishment of a risk-based approach for the monitoring of the Anti-Money Laundering (AML) and Terrorist Financing (TF) risks that exist or may be created in the NPO sector. Further to this, she was involved in the reviews on a risk-based approach basis of ML/TF risks related to NPO sector in Cyprus and the day-today management.
She is part of various teams, conducting reviews on the adequacy of clients' AML procedures and providing relevant recommendation in terms of compliance. She is also involved in the preparation and delivering of trainings related to AML matters to clients either internally or via the KPMG Academy.
Angelika specialises in AML/CFT matters, as she has also been an Anti-Money Laundering Monitoring & Compliance Officer in the Cyprus Bar Association (CBA) for four years. She was responsible for the onsite reviews of the CBA's supervisory entities but also for the overall monitoring and implementation of the CBA's supervisory obligations e.g. the drafting of relevant Directives, application of the risk based supervisory methodology, provision of AML targeted trainings to its members, participation in various evaluations (MONEYVAL, Cyprus National Risk Assessment, UN Anti- corruption Convention etc). She has also represented CBA in meetings with other competent authorities, the Advisory Authority and the Special Technical Committee regarding AML/CFT policy issues.
Αναλυτικό Κόστος Σεμιναρίου
Για Δικαιούχους ΑνΑΔ
€ 270.00

€ 102.00

€ 0.00

€ 168.00
Για μη-Δικαιούχους ΑνΑΔ
€ 270.00

€ 0.00

€ 51.30

€ 270.00
Περαιτέρω Κοστολογικές Πληροφορίες
Last Date for 10% Early Bird Discount: 15/11/2023
ΠΡΟΓΡΑΜΜΑ ΣΕΜΙΝΑΡΙΟΥ
Τετάρτη - 29 Νοε 2023
Ώρα
09:00 - 12:15
Τοποθεσία:
OnLine Virtual Classroom
Πέμπτη - 30 Νοε 2023
Ώρα
09:00 - 12:15
Τοποθεσία:
OnLine Virtual Classroom
Εκδήλωση Ενδιαφέροντος : Anti-Money Laundering Regulations and Updates