Managing Mental Health and Wellbeing at the Workplace
- Οργάνωση/ Διοίκηση/ Ηγεσία - Ασφάλεια & Υγεία στην Εργασία

24 Νοε 2023 09:00
24 Νοε 2023 16:00
Αγγλικά
6 ώρες ( 1 ημέρα )
Elisabeth Kesterlian
ΠΕΡΙΓΡΑΦΗ
The dictionary definition of wellbeing is "The state of being comfortable, healthy, or happy." It's understandable, then, that wellbeing is a term which is increasingly used these days - after all, we all want to be healthy and happy. When we talk about wellbeing, it can either be physical or mental. Both are equally important, yet mental health often gets overlooked. Perhaps this is because physical wellbeing is easier to gauge. It's easy to tell if your colleague is ill, whereas it's less obvious if someone is struggling with mental health issues.
Additionally, although things have improved considerably, there is still a stigma surrounding mental health. In fact, a recent survey found employees are three times more inclined to talk about their physical health than their mental health at work.
ΣΚΟΠΟΣ ΣΕΜΙΝΑΡΙΟΥ
This comprehensive workshop equips managers and leaders with the knowledge, skills, tools and confidence to enable the wellbeing of their team, through understanding mental health, learning how to nurture a positive environment, spotting early signs of common conditions and having the confidence to respond appropriately.
ΣΕ ΠΟΙΟΥΣ ΑΠΕΥΘΥΝΕΤΑΙ
This course is designed for: Human Resources, Marketing, Sales, Financial, Accounting, Technology, Operations, Back Office, Call Centre, Customer Support; People Managers and Team Leaders.
ΠΕΡΙΣΣΟΤΕΡΕΣ ΠΛΗΡΟΦΟΡΙΕΣ
TOPICS TO BE COVERED
Mental Health Definition
Influencing Factors
Stress & Myself
Warning signs and causes of stress
Stressors
Peak Performance Indicator
Coping Mechanisms
Body: Sleep, Physical Exercise, Nutrition
Mind: Meditation, Introspection, perspective
Spirit: Purpose, Renewal, Connection
Managing Mental Health in the Workplace
Integrated Intervention Strategies
Five ways to design a better Mental Health future for Employees
Priority, Support, Communication, inclusive work culture and measure and meet the need
Trainer's Information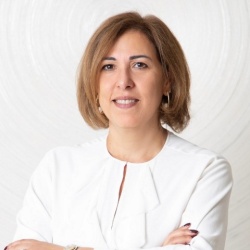 Elisabeth Kesterlian - Head of Learning and Development at CODECA Cy
Elisabeth is a holder of a bachelor's degree in business administration and joined Reuters/Thomson Reuters Nicosia in 2007. She launched her first Customer Service Six Sigma project in 2013 through Siebel CRM to reduce responsiveness time to customers in Financial Services, FTSE London and MSCI. In 2016, she played a key role in migrating to the new generation Salesforce software solution, Service Cloud, and continued her journey with several projects in Data Quality Management with BlackRock, MSCI and HSBC. In 2017, Elisabeth refocused and empowered frontline teams in different locations to shift from a Service to an Experience mindset and eventually launched the first Experience Pulse project within Content Customer Operations team globally, leading and improving Net Promoter Survey (NPS) scores with key clients such as STOXX, MSCI, FTSE/LSE, JPMorgan, and others. As an advocate for great Customer Experience in Cyprus, Elisabeth continues her journey as a corporate trainer of professional development courses. She recently joined the Cyprus Mail and is also contributing to Cyprus 4.0, the fourth Industrial Revolution, a paradigm created by McKinsey Consultants and the World Economic Forum.
Αναλυτικό Κόστος Σεμιναρίου
€ 130.00

€ 0.00

€ 24.70

€ 130.00
Περαιτέρω Κοστολογικές Πληροφορίες
Discounts are available for multiple registrations from the same organization
ΠΡΟΓΡΑΜΜΑ ΣΕΜΙΝΑΡΙΟΥ
Παρασκευή - 24 Νοε 2023
Ώρα
09:00 - 16:00
ΕΚΠΑΙΔΕΥΤΗΣ:
Elisabeth Kesterlian
Τοποθεσία:
Cyprus College Nicosia
Εκδήλωση Ενδιαφέροντος : Managing Mental Health and Wellbeing at the Workplace
Σεμινάρια στην ίδια κατηγορία από τον ίδιο διοργανωτή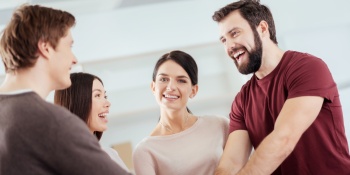 Communication is vital to management. Whether working for a manufacturer, restaurant, service firm, hospital, or software developer, somewhere between 70-90% of...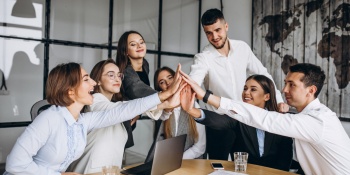 This program, designed for administrative professionals, develops key administration management competencies, with a specific focus on communication skills, imp...