EU Corporate Social Responsibility (CSR) & Corporate Sustainability Reporting Directive (CSRD)
- Οργάνωση/ Διοίκηση/ Ηγεσία - Ενέργεια/ Α.Π.Ε./ Περιβάλλον - Νομοθεσία, Νομική & Δικηγόροι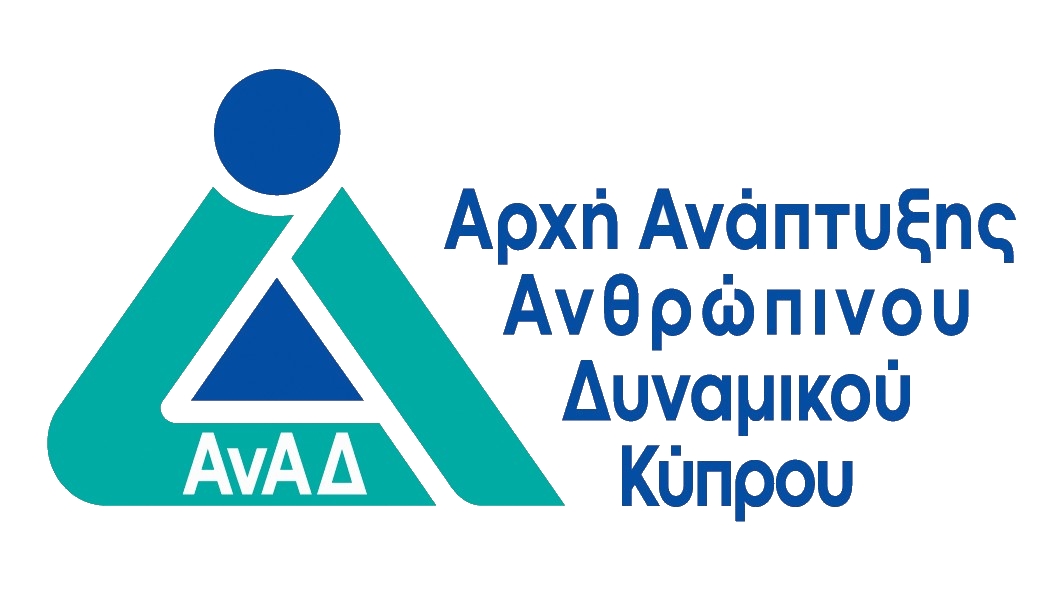 ΠΕΡΙΓΡΑΦΗ
The Corporate Sustainability Reporting Directive (CSRD) is a new EU Directive developed with the purpose of making sustainability disclosures by European companies or foreign companies with significant operations in the EU, more comprehensive, comparable and aligned with the rigor and accountability of financial reporting. It is part of the European Union (EU) Action Plan on Financing Sustainable Growth (2018) and EU Green Deal (2019). Companies and businesses will have to apply the new rules for the first time in the 2024 financial year, with reports being published in 2025. The CSRD also mandates that some companies must have their sustainability information audited and provides for the digitalization of this information.
ΣΚΟΠΟΣ ΣΕΜΙΝΑΡΙΟΥ
This session will provide you with a comprehensive guide to the CSRD ensure that you are aware of the latest requirements and its link with Corporate Social Responsibility (CSR) and Corporate Governance issues. Consideration will also be given to the background to the CSRD, including the EU Non-Financial Reporting Directive (NFDR -2014/95/EU) as well as the impact of the EU Sustainable Finance Regulation (SFDR) and Taxation Regulation (TR).
ΣΕ ΠΟΙΟΥΣ ΑΠΕΥΘΥΝΕΤΑΙ
This course is designed for Compliance officers; Managers in the financial services, insurance, & other regulated industries; Corporate Social Responsibility Officers; ESG & Sustainability Officers; Company executives from various departments who have been assigned the task of contributing towards their organization's Sustainability Report, strategy and plan and wish to have a better understanding of the field ; Business consultants / strategists; Officers & Managers in the Treasury Department and Investment Managers.
ΠΕΡΙΣΣΟΤΕΡΕΣ ΠΛΗΡΟΦΟΡΙΕΣ
Topics to be Covered
Conceptual framework of Corporate Social Responsibility (CSR) and Sustainable Development Goals (SDGs)
Necessity of integrating CSR by public organizations
The importance of CSR to the goals & priorities of the organizations
Basic elements of the European National CSR Plans
The importance of dialogue with Stakeholders - Social Partners
The evolution of the obligation of accountability
The importance of accountability - disclosure of non-financial information
New CSRD Regulation: Main content, requirements & consequences of NFRD / CSRD regulations
CSRD changes to sustainability reporting
Disclosure of ESG Information
Which companies should comply with CSRD and when?
How the mandatory European Sustainability Reporting Standards (ESRS) is structured and how to be used.
Definition of double materiality and how to perform a materiality assessment in line with the EU requirements.
How structural requirements will affect the reporting process.
The link between ESRS and other frameworks for sustainability reporting
Where to start and how to set up a plan for your company to report in line with the ESRS requirements.
Trainer's Information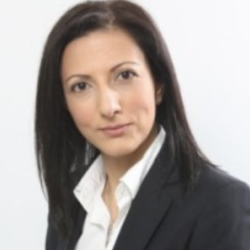 Νικόλ Φινοπούλου - Lawyer
Nicole is a lawyer with over 18 years practical experience and a solid track record demonstrating her cutting-edge expertise in her focused practice i.e on Banking & Finance (Loan & Security Documentation/PPF/BOT/PPP/Sustainable Finance); Capital Markets & Financial Services; Corporate & Commercial (Mergers & Acquisitions/Debt-collection and Insolvency/ BRRD). Nicole has lead financing transactions both domestically and internationally and advises on Cyprus and EU banking and financial services regulatory matters (MiFID II/EMIR/ MREL/Payment Services/Fintech, SRDII) including, listing of Capital Notes/Securities (Tier 1 & Tier 2) and advising on continuous Corporate Governance Compliance obligations of Regulated entities in Banking and Financial Services. Furthermore, she regularly advises banking institutions, issuers, underwriters, private equity sponsors, and financial product developers on bonds and securities including engaging in projects aiming to, provide insight on sustainability-linked and other financings and compliance regulatory sustainable development issues.
During the last 8 years, Nicole has also worked on leading consultation projects, advising on the implementation of the UN Sustainable Developments Goals (SDGs) and on re-designed sustainability business strategies of environmental, social, and governance (ESG) factors. In particular, she is engaged on projects for mapping, shaping, and implementing the investment policies, strategies and tools related to the EU Regulatory Framework and Action Plans Frameworks to support the flow of private finance towards sustainable economic activities under SDGs (e.g., Taxonomy Regulation, Sustainable Finance Disclosure Regulation (SFDR), Corporate Sustainability Reporting Directive (CSRD), MiFID, AIFMD, CRR). Between 2016-2018, she served as Independent Non-Executive Director at board of the Cyprus Securities and Exchange Commission (CySEC). For the period 2019-2021, also she served as a Non-Executive Member on the Council of the University of Cyprus (UCY). In November 2020, Nicole successfully completed the Sustainable Finance professional programme of Cambridge University Institute for Sustainability Leadership (CISL). Nicole is the founding pro-bono legal advisor to CSR Cyprus organisation (www.csrcyprus.org.cy).
Αναλυτικό Κόστος Σεμιναρίου
Για Δικαιούχους ΑνΑΔ
€ 260.00

€ 102.00

€ 0.00

€ 158.00
Για μη-Δικαιούχους ΑνΑΔ
€ 208.00

€ 0.00

€ 39.52

€ 208.00
Περαιτέρω Κοστολογικές Πληροφορίες
*VAT is not Applicable to Recipients of HRDS Subsidy
ΠΡΟΓΡΑΜΜΑ ΣΕΜΙΝΑΡΙΟΥ
Πέμπτη - 23 Νοε 2023
Ώρα
09:00 - 16:00
Τοποθεσία:
Cyprus College Nicosia
Εκδήλωση Ενδιαφέροντος : EU Corporate Social Responsibility (CSR) & Corporate Sustainability Reporting Directive (CSRD)