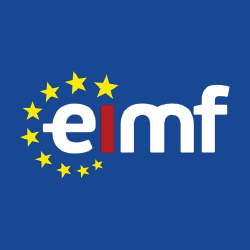 FinTech Security and Regulation (RegTech)
- Χρηματοοικ. Ασφαλιστικά Τραπεζικά - Καινοτομία/ Start Ups
ΠΕΡΙΓΡΑΦΗ
With so many regulatory lapses and failures of big companies and banks, people are raising questions about the efficiency of the Regulators and Regulated Entities' capability of handling frauds and scams. This domain is heating up and this debate has given birth to RegTech and SupTech.
Enrolling in this course will help participants to understand how and which technologies will help regulated entities and regulators to sail through the frauds and risks prevalent in financial services and other regulated industries.
ΣΚΟΠΟΣ ΣΕΜΙΝΑΡΙΟΥ
This course will help participants to understand RegTech and to become more confident and persuasive in the ability to analyze and make recommendations to executives within the finance industry regarding how to react to these changes, e.g. Regulations to cryptocurrencies like BitCoin & Initial Coin Offering (ICO).
Participants will learn about how FinTech and RegTech disrupt and transform the finance industry, such as challenges in protecting data and security with digital forensics, risk management and corporate governance in the banking industry in terms of Know Your Customer (KYC) and Anti Money Laundering (AML), and how governments in different countries take initiatives in FinTech and RegTech.
Furthermore, it will help to understand risk management and corporate governance in the finance industry with the disruption by FinTech and RegTech. Participants will become more confident to analyse and make recommendations to develop business strategies balancing the risks in operation, reputation and the stability of financial firms.
Moreover, participants will learn about new challenges of compliance with financial requirements and government regulations and how to deal with these changes, strategies in analyzing FinTech risk, and how operation risks increase in the finance industry in this changing environment. As tech firms are now becoming more like finance firms such as Alibaba, Apple, Tencent etc., participants will learn about the importance of IT compliance and assurance and practical skills in dealing with these changes.
ΣΕ ΠΟΙΟΥΣ ΑΠΕΥΘΥΝΕΤΑΙ
This course addressed to:
AMLCO/Money Laundering Reporting Officers (MLRO)
AML/KYC Analysts and Associates
Compliance Monitoring and Operations Analysts
Fraud Analysts and Associates
Trading
Sales professionals
Front and Back Office professionals
Legal professionals
FinTech Associates
Financial Risk and Strategy Professionals
Regulators
Small start-ups, with staff in hybrid roles that include AML tasks
Mid-sized FinTech transitioning to a more structured AML program
Large FinTechs with dedicated complaince terms
Anyone interested in FinTech, Banking, RegTech and SupTech, Digital Payments, and Financial Technology
ΠΕΡΙΣΣΟΤΕΡΕΣ ΠΛΗΡΟΦΟΡΙΕΣ
Training Outline
Introduction to FinTech Security & Regulation
What is Fintech?
Why is fintech growing?
The state of fintech
Fintech vs traditional banks: what's the difference?
Will fintech companies and traditional banks work together?
The evolving Fintech regulatory environment
Federal regulations are not new, but direct federal supervision would be
The possible future state of federal regulation
Fintech risk management framework
Federal or state direct supervision? Which is best
Regtech Definition & activities
Cost of Risk
RegTech Definition
Introduction to FinTech Security & Regulation
Transaction and Activity Monitoring
Identity and Control Management
Policy Management
Risk & Compliance management
Regulatory Intelligence and Reporting
Risk Management & Government Control
Compliance with financial requirements & government regulations
FinTech Compliance with corporate governance: Objectives, guidelines,& policy
IT Compliance & Assurance.
Fraud, Crimes, & Security
Global Trends and Government Initiatives in RegTech
The technologies and concepts underpinning RegTech innovation
The digital revolution
Internet Commoditization and Cloud Computing (IaaS, PaaS, SaaS)
Big Data analytics and Artificial Intelligence
Distributed Ledger Technology and Blockchain
Other technological developments
Utility services
Other trends
Training Style
The program is designed to deliver knowledge and enhance participants' skills via short lectures, case studies, and practical examples. Will take away the knowledge gained to be transferred to their workplace. Most of the training's time will be invested in analysing a real-life case study.
CPD Recognition
This programme may be approved for up to 6 CPD units in Financial Regulation. Eligibility criteria and CPD Units are verified directly by your association, regulator or other bodies which you hold membership.
For the CySEC requirements, CPD units attained from this course should not exceed the 50% of the total CPD Units of each individual.
Trainer's Information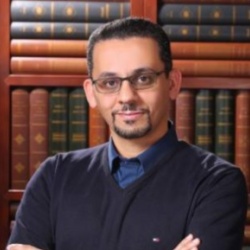 Ramy Al Damati - Entrepreneur, leading expert in Cybersecurity, Blockchain, FinTech
Ramy AlDamati is a leading expert in Cybersecurity, Blockchain, FinTech, and EmTech competency building, with over 20-year experience in organizational Cybersecurity Consulting in multiple Government's agencies, public and private sectors, Financial, Oil/Gas, and international bodies. Ramy has been engaged in multiple international forensics and compliance investigations cases. For several years, Ramy served as Specialised Emerging Technology Professional and Academic Trainer, Consultant, Project Manager helping professionals or organisations across the world in their upskilling and reskilling requirements or digital/business transformation journey. His skills and expertise include Cybersecurity investigation, regulatory compliance, AML, investment advisory, and Learning and Development. As a Co-Founder of (AlBrza – Social Network for Business), the Emirati Platform, the first of its kind in the world, brings together future initiatives in line with the UAE vision and the directives of the national government to see the UAE Government Centennial Plan (2071), aiming to make it the Only Emerging Technology and Entrepreneurship focused Platform in the world supporting people becoming digitally fluent to be able to act as successful citizens in whatever contexts they choose for themselves, by developing their Digital Fluency, Future competencies and Facilitating Connections, Collaboration, and Business Generation among members.
Αναλυτικό Κόστος Σεμιναρίου
€ 240.00

€ 0.00

€ 45.60

€ 240.00
Περαιτέρω Κοστολογικές Πληροφορίες
HRDA-approved seminars are exempted from VAT for eligible organisations applying for the HRDA subsidy. A 19% VAT will apply to seminars and participants who do not qualify for the HRDA subsidy
ΠΡΟΓΡΑΜΜΑ ΣΕΜΙΝΑΡΙΟΥ
Τετάρτη - 22 Νοε 2023
Ώρα
09:00 - 16:15
Τοποθεσία:
OnLine Virtual Classroom
Εκδήλωση Ενδιαφέροντος : FinTech Security and Regulation (RegTech)
Σεμινάρια στην ίδια κατηγορία από τον ίδιο διοργανωτή