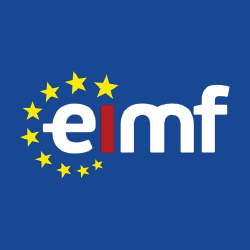 Corporate Sustainability Reporting Essentials
- Οργάνωση/ Διοίκηση/ Ηγεσία - Χρηματοοικ. Ασφαλιστικά Τραπεζικά - Ενέργεια/ Α.Π.Ε./ Περιβάλλον
ΠΕΡΙΓΡΑΦΗ
In today's rapidly changing world, the pursuit of sustainable development is not just a choice—it's an imperative. Organizations all over the globe recognize the pivotal role they play in shaping a better future, embracing their sensitivity to environmental issues, making meaningful social contributions, and upholding strong governance policies (ESG). The time has come to unleash the power of these factors and drive positive change like never before.
At the heart of this transition is understanding and measuring impact. Clear Key Performance Indicators (KPIs) guide decision-making towards sustainability. It's a journey that demands consistent and reliable data, unveiling an organization's true environmental and societal footprint. That's why Corporate Sustainability Reporting has become an unwavering mandate for large-sized and public organizations since 2017, through the Non-Financial Reporting Directive (NFRD).
In 2021, the Commission adopted a proposal for a "Corporate Sustainability Reporting Directive (CSRD)" which amends the existing reporting requirements of the NFRD. The proposal extends the scope to all large companies with over 250 personnel or over 40 mln revenue and all companies listed on regulated markets including banks and insurance companies or other large organisations in regulated industries. Criteria is becoming stricter, which means that almost all companies will need to be made aware of these new directives and guidelines in order to be able to comply and meet new requirements as set by the EU.
This course invites you to explore reporting frameworks with a focus on the European Sustainability Reporting Standards (ESRS).
Guided by industry experts and leading professionals, you will gain a comprehensive understanding of how reporting frameworks harmonize with organizational goals, enabling the measurement of progress towards a sustainable future. "Corporate Sustainability Reporting Essentials" course will help you grasp the true essence of sustainability reporting and its transformative power. Join us to unlock your organization's potential.
Note: This course is designed for internal practitioners within organizations who are embarking on the sustainability reporting journey. No prior reporting experience is required, as we'll walk alongside you, empowering you with the knowledge and tools needed to make a meaningful difference.
ΣΚΟΠΟΣ ΣΕΜΙΝΑΡΙΟΥ
By the end of the programme, participants will be able to:
List various reporting standards & frameworks and select the most suitable for them
Name the key obligations that corporations will be required to meet relevant to ESG and Sustainability
Identify the requirements stemming from existing regulations
Express the importance of producing appropriate ESG Reports
Convey the ESG and Sustainability challenges corporations are expected to face
Prepare the Compliance Unit to be best equipped for current and future ESG and Sustainable-related regulations
Choose the relevant tools to use for ESG reporting
Compare best practices in monitoring and reporting ESG for a corporation
Communicate ESG actions & performance
ΣΕ ΠΟΙΟΥΣ ΑΠΕΥΘΥΝΕΤΑΙ
This course is suitable for persons interested in ESG and Sustainability, and holding positions in the following fields:
Compliance officers and managers in the financial services, insurance, and other regulated industries
ESG & Sustainability Officers who wish to stay up to date with developments in the field
Company executives from various departments who have been assigned the task of contributing towards their organisation's Sustainability Report, strategy and plan and wish to have a better understanding of the field
Business consultants / strategists
Professionals interested in ESG and Sustainability regulations and policies
ΠΕΡΙΣΣΟΤΕΡΕΣ ΠΛΗΡΟΦΟΡΙΕΣ
Training Outline
Introduction

Importance of sustainable development for organisations
Criteria for sustainable development (ESG)
The role of Key Performance Indicators (KPIs) in decision-making

Overview of Corporate Sustainability Reporting

Mandate for sustainability reporting: Non-Financial Reporting Directive (NFRD) for large-sized and public organizations since 2017
Corporate Sustainability Reporting Directive (CSRD) and its extended scope
New standards (ESRS), Stricter criteria and future implications for non-public organizations

Sustainability Reporting Frameworks and Principles

Introduction to different sustainability reporting frameworks
Focus on the Global Reporting Initiative (GRI) Standards and the new European Sustainability Reporting Standards (ESRS)
Understanding the structure and components of GRI Standards and ESRS Standards

Key Elements of Corporate Sustainability Reporting and the GRI Standards in Detail

Setting up your sustainability governance structure
GRI Sustainability reporting principles & Structure
Stakeholder Mapping & Engagement
Materiality Assessment
Topic specific disclosures & indicators
Data collection
GRI Index
External Assurance

Communicating Key Report Findings
CPD Recognition
This programme may be approved for up to 7 CPD units in Financial Regulation. Eligibility criteria and CPD Units are verified directly by your association, regulator or other bodies which you hold membership.
Trainer's Information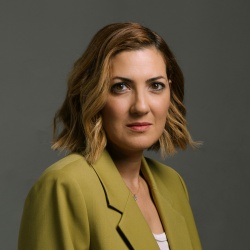 Ειρήνη Λουκαΐδου - Managing Director at Grow Sustainability Consulting
Irene is a social impact strategist leveraging 20 years + of experience having held leadership positions in organisations from various industries such as advertising, NGO/fundraising & marketing/ PR having used CSR and Sustainable Development disciplines in both the business and civil society sectors. Irene is the founder and Managing Director of Grow Sustainability Consulting where she assists organisations create shared value through positive environmental and social impact. With a strategic mindset, she contributes in formulating organisations' ESG Strategy and action plans using clearly defined KPI's with the guidelines of Internationally acknowledged regulations, frameworks and initiatives, the composition of Corporate Sustainability Reports (she is certified in using the GRI standards), Sustainability Benchmarking and Assessment, Materiality Analysis, ESG Risk Management, Stakeholder engagement and purpose-led marketing advisory.
Last but not least, she is a certified professional trainer in providing sustainability training. She regularly speaks at conferences and writes articles in the field of Sustainability and ESG. Irene is also Chairwoman of Grow Maritime, a subsidiary of Grow Sustainability Consulting, that specialises in ESG Advisory services directed at the Shipping and Maritime sector and a member of the CSR committee of the Cyprus Chamber of Shipping. She has also been appointed as a Board Member of the 2025 FIBA Eurobasket Organizing Committee leading the ESG sub-committee and advising on how to make the tournament as sustainable as possible. In her position as Head of Communication for the Louis Group she served as Head of the Louis Group's Sustainability Committee reporting to the Board of Directors and responsible for putting together the annual Sustainability report. From that same position she has been responsible for marketing 27 hotel units and 9 restaurants in various markets such as the UK, Germany, Russia and Israel including the digital marketing strategy (25+ websites, 70+ social media channels, google ads, SEO). She has led various digital transformation projects and employee wellness programs, acted as the Group's spokesperson and led its Crisis management unit.
She also coordinated the Group's Public Relations activities and other publicity. During her time at The Cyprus Anticancer Society as Head of Communication & PR she developed the Society's communication strategy and action plan identifying areas for growth and at the same time she developed, implemented, promoted and evaluated fundraising and advocacy campaigns at a national level. She managed the Society's press office, helped develop the Society's data management system to build on stakeholder relations and managed the Society's volunteer network to support the Society's functions mainly with regards to fundraising. Irene worked closely with partners such as corporate sponsors, Ministries, Medical centres, universities and other stakeholders enhancing their engagement with the Cyprus Anticancer Society. At Telia&Pavla BBDO where she spent 13 years of her career, she acted as the agency's Strategic Planner for clients in a wide variety of business industries such as the financial sector, telecoms, public affairs, education, FMCG's etc.
Αναλυτικό Κόστος Σεμιναρίου
€ 220.00

€ 0.00

€ 41.80

€ 220.00
Περαιτέρω Κοστολογικές Πληροφορίες
HRDA-approved seminars are exempted from VAT for eligible organisations applying for the HRDA subsidy. A 19% VAT will apply to seminars and participants who do not qualify for the HRDA subsidy
ΠΡΟΓΡΑΜΜΑ ΣΕΜΙΝΑΡΙΟΥ
Τρίτη - 14 Νοε 2023
Ώρα
15:00 - 18:45
Τοποθεσία:
OnLine Virtual Classroom
Τετάρτη - 15 Νοε 2023
Ώρα
15:00 - 18:45
Τοποθεσία:
OnLine Virtual Classroom
Εκδήλωση Ενδιαφέροντος : Corporate Sustainability Reporting Essentials
Σεμινάρια στην ίδια κατηγορία από τον ίδιο διοργανωτή