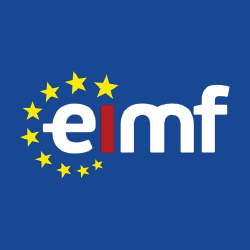 Cyprus Contract Law – The Basics
- Νομοθεσία, Νομική & Δικηγόροι
ΠΕΡΙΓΡΑΦΗ
What is a Contract?
It may be surprising to hear that we form contracts every day without even knowing!
This course will offer the opportunity to address the basics. A contract is an agreement between two or more entities which creates an obligation to do or not do a particular thing (Black's Law Dictionary, fifth edition).
The course will consider that contracts may be oral or in writing and have just the same effect and where contracts may be void or voidable.
ΣΚΟΠΟΣ ΣΕΜΙΝΑΡΙΟΥ
By the end of the programme, participants will:
Know when a contract is formed
Understand the basic requirements and elements of contract formation
Understand the differences of terms and conditions
Know when a contract may be void of voidable
ΣΕ ΠΟΙΟΥΣ ΑΠΕΥΘΥΝΕΤΑΙ
The programme is ideal for:
Corporate administrators
Paralegals
Service providers
Anyone wanting to become familiar with the basics of Contract law in Cyprus
ΠΕΡΙΣΣΟΤΕΡΕΣ ΠΛΗΡΟΦΟΡΙΕΣ
Training Outline
Contract
Offer and acceptance
Intention to create legal relations
Consideration
Capacity to enter into contracts
Form of contract
Free consent-vitiating factors-voidable contracts
Void contracts
Doctrine of Privity of Contract
Part-payment under common law
Part-payment and the equitable doctrine of promissory estoppel
Terms and representations
Classification of contractual terms
Exclusion clauses in contracts
Contracts in restraint of trade
Discharge of a Contract
Remedies for breach of contract
Training Style
The programme is designed to deliver knowledge and enhance participants' skills via short lectures, case-studies, practical examples, real-life simulations. Participants will be able to engage in discussions surrounding the principles of Contract law and the basic elements of the same. They will also benefit from feedback at the end of the programme and take away the knowledge gained to be transferred at their workplace.
CPD Recognition
This programme may be approved for up to 6 CPD units in Law. Eligibility criteria and CPD Units are verified directly by your association, regulator or other bodies which you hold membership.
In-house Training
For groups within the same organisation, this course may be customized to meet any specific needs and delivered in-house.
Αναλυτικό Κόστος Σεμιναρίου
€ 220.00

€ 0.00

€ 41.80

€ 220.00
ΠΡΟΓΡΑΜΜΑ ΣΕΜΙΝΑΡΙΟΥ
Τρίτη - 09 Μάιου 2023
Ώρα
15:00 - 18:15
Τοποθεσία:
OnLine Virtual Classroom
Πέμπτη - 11 Μάιου 2023
Ώρα
15:00 - 18:15
Τοποθεσία:
OnLine Virtual Classroom
Εκδήλωση Ενδιαφέροντος : Cyprus Contract Law – The Basics
Σεμινάρια στην ίδια κατηγορία από τον ίδιο διοργανωτή