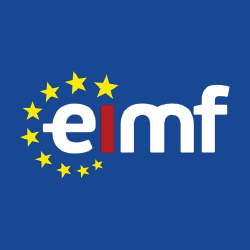 The Essentials of Company Law: Setting Up a Company in Cyprus
- Οργάνωση/ Διοίκηση/ Ηγεσία - Νομοθεσία, Νομική & Δικηγόροι
ΠΕΡΙΓΡΑΦΗ
As a full member of the European Union, Cyprus remains a safe and popular destination for investment due to the significant tax benefits that Cyprus offers. This is also the reason why the registration of Cyprus companies is on the A list of foreign and local businessmen.
Prospects and immense and one must understand the best wat to tap into these opportunities. This programme will cover the A-Z of setting up, and maintaining a Company in Cyprus. It will describe the types of companies that may be registered and the elements which distinguish them from each other.
ΣΚΟΠΟΣ ΣΕΜΙΝΑΡΙΟΥ
By the end of the programme, participants:
Be able to explain the concept of a company
Recognise the advantages
Recognise the different types of companies
Know the procedure of incorporation of a company
Know the basics regarding the registers a company must keep
Know the obligations a company has towards the Registrar of Companies and different kinds of forms that must be submitted
ΣΕ ΠΟΙΟΥΣ ΑΠΕΥΘΥΝΕΤΑΙ
The programme is ideal for:
Lawyers
Directors and Secretaries
Corporate Administrators
Service Providers
Compliance Officers
Compliance Assistance
Anyone wanting to become familiar with the basics of Companies Law in Cyprus
ΠΕΡΙΣΣΟΤΕΡΕΣ ΠΛΗΡΟΦΟΡΙΕΣ
Training Outline
Company Formation
Doctrine of incorporation – the separate legal personality
Types of Companies under the Companies Law
Company promoters
Procedures of a local company (HE) incorporation
Conversion of a provate company into public
Capacity of a company and pre-incorporation contracts
Company and sole trader
Company and partnerships
Company Law (Statutory Books, Records, and Return)
The registers that a company must keep
Other statutory obligations / records / returns
Company Law (Constitution of a Company)
Memorandum and Articles of Association
– Company name
Situation of the address of Registered Office
Objects clause
Limited liability clause
Capital clause
Types of shares/classes of shares
Variation of class rights
Transfer of shares
Declaration of association
Articles of Association ("ARTICLES")
Training Style
The programme is designed to deliver knowledge and enhance participants' skills via short lectures, case-studies, practical examples, real-life simulations. Participants will be able to engage in discussions surrounding the principles of Companies law and understand all the practical knowledge needed to register a company and be able to transfer this knowhow to the workplace.
CPD Recognition
This programme may be approved for up to 6 CPD units in Law. Eligibility criteria and CPD Units are verified directly by your association, regulator or other bodies which you hold membership.
In-house Training
For groups within the same organisation, this course may be customized to meet any specific needs and delivered in-house.
Αναλυτικό Κόστος Σεμιναρίου
€ 220.00

€ 0.00

€ 41.80

€ 220.00
ΠΡΟΓΡΑΜΜΑ ΣΕΜΙΝΑΡΙΟΥ
Τετάρτη - 26 Απρ 2023
Ώρα
15:00 - 18:15
Τοποθεσία:
OnLine Virtual Classroom
Πέμπτη - 27 Απρ 2023
Ώρα
15:00 - 18:15
Τοποθεσία:
OnLine Virtual Classroom
Εκδήλωση Ενδιαφέροντος : The Essentials of Company Law: Setting Up a Company in Cyprus
Σεμινάρια στην ίδια κατηγορία από τον ίδιο διοργανωτή