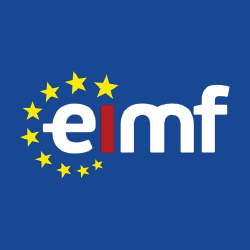 Understanding Securitization and Asset Backed Securities
- Χρηματοοικ. Ασφαλιστικά Τραπεζικά
ΠΕΡΙΓΡΑΦΗ
A significant volume and range of asset types are securitised but few people outside of the sector have a good grasp of the fundamentals of how it is done, the various risks involved and how they are mitigated. This course provides a comprehensive overview of the process, how the rating agencies seek to quantify the risk, the variety of structures involved and the motivations of the different parties involved. It also touches on the regulations and how the market has evolved during and since the financial crisis.
ΣΚΟΠΟΣ ΣΕΜΙΝΑΡΙΟΥ
By the end of the programme delegates will be able to understand:
What the key risks are and how they are mitigated
The fundamentals of the tranching and rating process
How rating agencies approach estimating the credit riskiness of an asset pool
How the 'waterfall' works with amortising pools, the standard structure and its consequences
The motivations of issuers and investors
ΣΕ ΠΟΙΟΥΣ ΑΠΕΥΘΥΝΕΤΑΙ
The programme is ideal for:
C-Level Executives and Senior Managers in Investment Firms
Compliance Officers
Marketing Managers and Officers
Sales and Business Development Executives
Internal Auditors
Internal Lawyers
External Auditors, Lawyers and Financial Consultants
ΠΕΡΙΣΣΟΤΕΡΕΣ ΠΛΗΡΟΦΟΡΙΕΣ
Training Outline
The key steps in the process
How the tranching and rating is done
The 'waterfall', the standard structure, amortising assets and its consequences
Determining the credit riskiness of a pool
An outline of the major sectors – RMBS, Auto, CLOs, etc.
Case study
Industry Expert | Michael Stafferton
Michael began his financial markets career in 1986 on the Financial Engineering desk at Yamaichi International, then one of the so-called 'Big Four' Japanese securities houses. The desk was mainly responsible for designing, structuring and swapping vanilla and structured bond issues for European clients. He then moved to a coverage role, predominantly in the UK and Eire, with responsibility for some of the more technically demanding clients, including the Bank of England and the European Investment Bank. He greatly expanded the volume of deals done, including a government, major banks, building societies and corporates. The role also involved working on UK privatisations and with the bank and fund management arm. In 1994 he moved to Kleinwort Benson with responsibility for debt, convertible and tax-structured origination with a number of top UK companies and helped launch an FRN.
He has been training across a wide spectrum of cash instruments, derivatives, commodities and in risk management and regulation since 1999, at up to senior management level globally, his clients comprising mainly the top tier investment banks and fund managers, and is the author of a textbook on credit derivatives (Credit Derivatives Workbook, Euromoney, 2004).
Training Style
Most of the key points are conveyed by a carefully structured set of clear diagrams; questions and discussion are strongly encouraged. There is a case study of a recent issue from one of the major sectors.
CPD Recognition
This programme may be approved for up to 5 CPD units in Financial Regulation. Eligibility criteria and CPD Units are verified directly by your association, regulator or other bodies which you hold membership.
Αναλυτικό Κόστος Σεμιναρίου
€ 220.00

€ 0.00

€ 41.80

€ 220.00
ΠΡΟΓΡΑΜΜΑ ΣΕΜΙΝΑΡΙΟΥ
Τετάρτη - 14 Ιουν 2023
Ώρα
10:30 - 13:15
Τοποθεσία:
OnLine Virtual Classroom
Πέμπτη - 15 Ιουν 2023
Ώρα
10:30 - 13:15
Τοποθεσία:
OnLine Virtual Classroom
Εκδήλωση Ενδιαφέροντος : Understanding Securitization and Asset Backed Securities
Σεμινάρια στην ίδια κατηγορία από τον ίδιο διοργανωτή