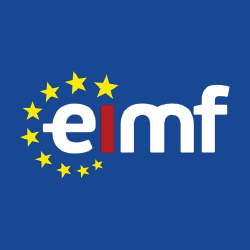 Fund Administration, Accounting, Reporting and Depositary Functions
- Χρηματοοικ. Ασφαλιστικά Τραπεζικά
ΠΕΡΙΓΡΑΦΗ
Mutual Funds are a very widely used financial tool. Investors, professionals and individuals make use of them in order to benefit from the professional investment management and risk diversification.
Cyprus is rapidly emerging as funds jurisdiction both for UCITS and AIFs. Asset under management grow at a fast pace and more and more people become familiar with these products.
The legislative environment is full and up to date and investors have a lot of options available.
This seminar aims to familiarize participants with the basic elements of fund administration and depositary which are the fundamentals for the proper fund operation.
ΣΚΟΠΟΣ ΣΕΜΙΝΑΡΙΟΥ
Training Objectives
The role of a fund admin
The role of a depositary
Funds' compliance monitoring
Funds Accounting Basics
Investors information
Reporting
ΣΕ ΠΟΙΟΥΣ ΑΠΕΥΘΥΝΕΤΑΙ
People working mostly in back offices in Fund Managers, Fund Administrators and other Professionals who need to update or refresh their knowledge on Mutual Funds as well as Lawyers, Accounting Firms and Corporate Service Providers, that wish to understand the funds industry.
ΠΕΡΙΣΣΟΤΕΡΕΣ ΠΛΗΡΟΦΟΡΙΕΣ
Training Outline
The Fund Administrator role at a glance
The Custodian role at a glance
Basic duties and responsibilities of the FA
Fund accounting and fund valuation
Processing accounting entries for investments, income earned, fees and expenses
NAV calculation and unit price calculation
NAV reporting to unitholders / shareholders
Maintenance of investment records
Monitoring of investment limits compliance and reporting of breaches to the manager
Registry, Transfer Agent duties and responsibilities
Processing of subscriptions and redemptions
Processing of dividend payments
Maintenance of the Fund's registry
Maintenance of Bank accounts of the Fund
Investors communication, Regulatory reporting and compliance
Investors information
CySEC reporting
Preparation of financial statements
Preparation of quarterly statement of assets and expenses
Preparation of Central Bank statistical reporting
Provisional services
Support for the preparation of Fund's documentation
Provisions of the upcoming role for TAs
Basic duties and responsibilities of the Custodian
"Watchdog" on behalf of unitholders, overseeing the manager
Treasurer and keeper of the assets of the Fund (custody of assets and maintenance of cash)
Clears, settles executed transactions and takes care of the corporate actions
Performs reconciliations and send reports
Confirms that the issuance, redemption, cancelation and evaluation of units is done according to the laws and fund's documents
Co-signs the Fund's Rulebook and Prospectus
Training Style
The training style will include the presentation of all the material using slides and handouts. The trainer will use practical examples to elaborate various concepts and encourage class discussion. Participants will engage in exchange of ideas and sharing of knowledge on the subject matter. Participants will also be able to ask questions and obtain clarifications from the trainer on all the material covered.
Trainer
Alex Kartalis
Since 2013 Alexios Kartalis has been the General Manager of GMM Global Money Managers Ltd, a mutual funds (UCITS) and alternative investments (AIF) management company. Prior to his appointment to GMM, Alexios was the General Manager of BNP Paribas Securities Services in Athens for 9 years where he previously served as Head of Operations for 6 years. Alexios also worked in the Securities Department for Citibank Athens. Having a 24+ years of industry practice, Alexios frequently delivers business trainings in the subjects of AML, CRS & FATCA, Fund Administration and Custody. Furthermore, he has also been an academic instructor of Finance for the New York College. Alexios received his European MBA in Finance from ESCEM School of Business Management, his Bachelor's degree in Statistics from Athens University of Economics and Business and is certified as a Hellenic Exchanges Derivatives Clearer, Advanced Licence holder from CySEC and an HRDA trainer.
Αναλυτικό Κόστος Σεμιναρίου
€ 180.00

€ 0.00

€ 34.20

€ 180.00
ΠΡΟΓΡΑΜΜΑ ΣΕΜΙΝΑΡΙΟΥ
Δευτέρα - 17 Οκτ 2022
Ώρα
16:30 - 19:15
ΕΚΠΑΙΔΕΥΤΗΣ:
Αλέξιος Καρτάλης
Τοποθεσία:
OnLine Virtual Classroom
Τετάρτη - 19 Οκτ 2022
Ώρα
16:30 - 19:15
ΕΚΠΑΙΔΕΥΤΗΣ:
Αλέξιος Καρτάλης
Τοποθεσία:
OnLine Virtual Classroom
Εκδήλωση Ενδιαφέροντος : Fund Administration, Accounting, Reporting and Depositary Functions
Σεμινάρια στην ίδια κατηγορία από τον ίδιο διοργανωτή