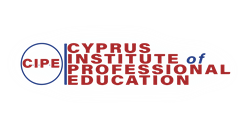 Mastering Access - Intermediate
- Πληροφορική - Χρήστες

31 Ιαν 2024 13:05
31 Ιαν 2024 13:05
Αγγλικά
1 ώρες ( ημέρα )
ΠΕΡΙΓΡΑΦΗ
Everything You Need To Know About Microsoft Access -- Delivered In Easily Searchable, Highly Informative Video Modules Microsoft Access lets ordinary users develop powerful apps customized for their business needs.
In this course experienced Microsoft Access trainer Kathy Jones will build upon the basics of tables, queries, forms, and reports covered in the Basics course. Starting with the basics of relational database design, this course will expand your knowledge of Microsoft Access by covering topics such as table relationships, query joins, subdatasheets, field validation, parameter queries, and more.
In this course you will learn how to:
Design a relational database
Join tables to retrieve data from unrelated tables
Validate data entered into a database
Use advanced queries to manipulate your data
Organize a database for efficiency and performance, and to maintain data integrity
Customize reports to organize the displayed information and produce specific print layouts
Quickly Search For And Find The Skills You Want To Master– Then Just Point, Click, And Learn Over two hours of high quality HD content in Teacher/Learner style!
Modules Include:
Relational Database Design
Creating a Table
Creating Table Relationships
Creating Query Joins
Relating Data Within A Table
Working with Subdata Sheets
Using Field Validation, Part 1
Using Field Validation, Part 2
Using Forms and Record Validation
Creating Parameter Queries
Summarizing Data
Creating Subqueries
Creating Action Queries
Creating Unmatched/Duplicate Queries
Data Normalization 16: Creating a Junction Table
Creating a Table Structure
Including Control Formatting in a Report
Adding Calculated Fields to a Report
Adding a Sub-Report to an Existing Report
Αγορά: Mastering Access - Intermediate
Σεμινάρια στην ίδια κατηγορία από τον ίδιο διοργανωτή