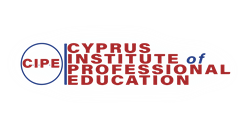 Mastering Access - Basics
- Πληροφορική - Χρήστες

31 Ιαν 2024 16:21
31 Ιαν 2024 16:21
Αγγλικά
1 ώρες ( ημέρα )
ΠΕΡΙΓΡΑΦΗ
Everything You Need To Know About Microsoft Access -- Delivered In Easily Searchable, Highly Informative Video Modules Microsoft Access lets ordinary users develop powerful apps customized for their business needs.
In this course experienced Microsoft Access trainer Kathy Jones will walk you through building your first Microsoft Access database, including creating tables, using queries, and implementing forms and reports.
In this course you will learn how to:
Navigate within Microsoft Access
Create an Access database
Use Access help and set configuration options
Efficiently locate and change data
Sort and filter records in a table
Create a query
Sort and filter data through a query
Perform calculations through a query
Create a form
Work with data in a form
Create a report
Add a control to a report
Apply themes, fonts, and layout options to a report
Prepare a report to be printed
Organize report information
Format a report
Quickly Search For And Find The Skills You Want To Master– Then Just Point, Click, And Learn Over three hours of high quality HD content in Teacher/Learner style!
Modules Include:  
Introduction
Database Objects
Creating a Simple Access Database
Getting Help and Configuring Options
Modifying Table Data
Sorting and Filtering Records
Creating Basic Queries
Filtering Data in a Query
Sorting Data in a Query
Performing Calculations in a Query
Creating Basic Access Forms
Working with Data on Access Forms
Lookup Fields on a Form
Creating a Report
Adding Controls to a Report
Adding Logos and Colors
Preparing a Report for Print
Organizing Report Information
Formatting Reports
Αγορά: Mastering Access - Basics
Σεμινάρια στην ίδια κατηγορία από τον ίδιο διοργανωτή