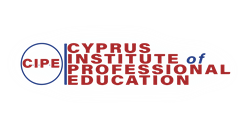 Mastering Outlook - Advance
- Soft Skills / Επικοινωνία - Πληροφορική - Χρήστες

31 Ιαν 2024 20:17
31 Ιαν 2024 20:17
Αγγλικά
1 ώρες ( ημέρα )
ΠΕΡΙΓΡΑΦΗ
From Time-Waster To Productivity Booster: Change The Way You Use Microsoft Outlook Few things have greater impact on your productivity than the way you employ Outlook. Too many people waste time on unnecessary tasks that could be managed automatically or handled in a fraction of the time—if the Outlook user knew how to use the proper tools. This Course is the First Step to Becoming an Outlook Master!
Topics covered include:
Navigating the interface
Format and sending email
Send and receive attachments
Manage incoming messages
Get organized with categories, flags, and folders
Customize your view
Create appointments, events, and meetings
Manage contacts and tasks
This Course Teaches You to Make the Leap from Outlook User to Outlook Master!
Topics covered include:
Modify Message Properties
Customize your Outlook interface
Organize, search, and manage messages
Manage Junk Mail Options and Mailbox Size
Automate message management with Automatic Replies, Rules, and Quick Steps
Work with Calendar Settings
Manage Contacts
Assign Tasks
Share Outlook Items
Understand Auto-Archive and Online Archive This course builds on the topics covered in our "Mastering Outlook – Beginner" course from CIPE.
Ask Yourself These Questions:
Do you need to implement a better strategy for handling inbound messages?
Do you take advantage of all the tools and calendaring features?
Can you efficiently manage multiple calendars – and coordinate meetings, tasks, and action items with your colleagues?
Do you take full advantage of the Contact Management tools?
Can you set rules and filters that will make it easy to manage your communications? If you think you will benefit from learning how to use these and other tools to get more done and increase your productivity, then this course is perfect for you. Two hours of high-quality HD content in Teacher/Learner style!
Αγορά: Mastering Outlook - Advance
Σεμινάρια στην ίδια κατηγορία από τον ίδιο διοργανωτή