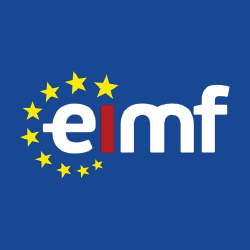 Certified FinTech Risk And Regulatory Compliance Associate (CFRRCA)
- Χρηματοοικ. Ασφαλιστικά Τραπεζικά

04 Οκτ 2022 09:00
20 Οκτ 2022 13:30
Αγγλικά
28 ώρες ( 7 μέρες )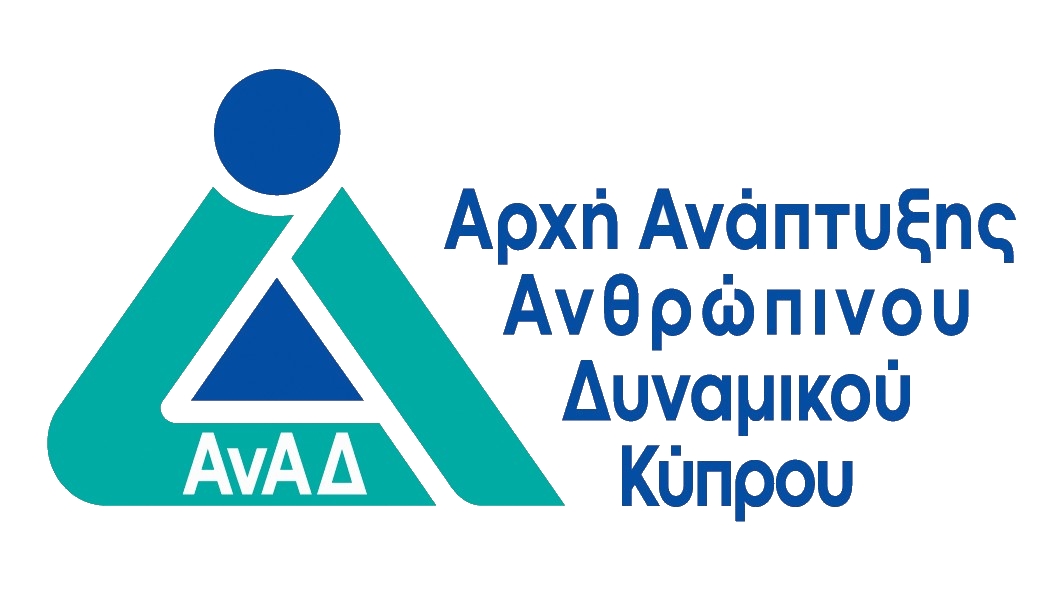 ΠΕΡΙΓΡΑΦΗ
Course Overview
Many organizations are embracing new technologies to better serve their customers, innovate products and services and use technology to make their operations more efficient. Technology-driven innovation represents an opportunity, yet it also creates a new area of Risk which needs to be monitored.   Managers or executives need to become better acquainted with the risk management implications of the technologies.
The course aims to equip participants with such knowledge and skills for managing risks using new financial technologies.
Fintech companies are on the rise and rapidly replacing traditional banking functions with smart technology. Banks and credit unions are collaborating with fintech companies to offer customers quick and convenient access to an array of banking services, including automated online payments, fund transfers, personal loans, investments, and more.  Although fintech's create a more convenient experience for customers, there are some major risks which both banks and fintechs need to consider.
In response to this trend, this course has been developed to provide participants with the knowledge needed to anticipate potential risks of the emerging technologies, with a focus on the financial industry.
ΣΚΟΠΟΣ ΣΕΜΙΝΑΡΙΟΥ
Participants of the programme will:
Understand what Fintech is and the sub-sectors that comprise it
Learn how the Fintech ecosystem works, who the players are and the current trends that exist in the industry
Have a clear understanding of key technologies and frameworks behind Fintech
Be able to adopt an innovative Fintech strategy within their own organization to lead a digital transformation project
Gain a thorough understanding of blockchain technology applications in banking and finance
ΣΕ ΠΟΙΟΥΣ ΑΠΕΥΘΥΝΕΤΑΙ
The programme is ideal for
Compliance Officers
Risk & Compliance Managers
Heads of Compliance & Risk
Compliance Risk Reporting Managers
Small start-ups, with staff in hybrid roles that include anti-money laundering (AML) tasks
Mid-sized FinTechs transitioning to a more structured AML program
Large FinTechs with dedicated compliance teams
Compliance Analysts and Officers
Risk Analysts
AML Officers
AML Analysts and Associates
KYC Analysts and Associates
Compliance Monitoring Analysts
Money Launder Reporting Officers (MLRO)
FinTech Associates
Compliance Associates and Managers
Compliance Operations Analysts
Heads of Compliance
Fraud Analysts and Associates
ΠΕΡΙΣΣΟΤΕΡΕΣ ΠΛΗΡΟΦΟΡΙΕΣ
Training Outline
Module 1: FinTech and Ecosystems (Fintech Industry: Stats, Trends, And Companies in The Ecosystem)
FinTech ecosystem 
The elements of a FinTech ecosystem
Major participants in the FinTech ecosystem
FinTech ecosystem development framework
Government roles and responsibilities in the FinTech ecosystem
Module 2: Regulation and supervision of fintech
Fintech regulation
Implications for firms
Regulatory and supervisory pressures on firms adopting FinTech
FinTech Risks
Regulation and supervision
Module 3: Fintech and Payments Regulation: Analytical Framework
Motivation for Analytical Framework
Organized Steps around the analytical framework
Module 4: How Fintech Companies Should Handle Compliance
Fintech, Regtech and The Role of Compliance
Fintech regulation: how to achieve a level playing field
How Fintech is Changing the Compliance Landscape
AML: The Biometric Solution for Crypto
Module 5: Regulation Allows Cryptocurrencies and Assets to Thrive And Develop:
E-Money and Virtual Assets
E-Money Issuers (EMI's) and Virtual Asset Service Providers (VASPS)
The Anti-Money Laundering Act
Data Privacy Act
Analysis of the main current policy issues in the crypto-assets market
Identification of gaps in the existing EU regulatory and legal framework
Policy options to address the existing gaps
Module 6: Fintech Ecosystem: The Impact on Consumers Protection
Digital Financial Consumer Protection Concerns
Preconditions For Digital Financial Consumer Protection
General Considerations and Recommendations
Guidelines And Recommendations Concerning the Duties and Rights Of
Digital Financial Consumers
Specific Considerations for Major Fintech Products in The Americas
Alternatives For a Consumer Protection and Misconduct Supervision Model in The New Technological Environment
Guidelines For the Implementation of Supervision Strategies
Module 7: Digital Technology Risks for Finance: Dangers Embedded in Fintech and Regtech
FinTech's and Regulatory Compliance: Understanding Risks and Rewards
Understanding the Risks of Fintech
How FinTech's Can Deal with Regulatory Compliance
All you need to know about Risk management in Fintech
Risks Facing Fintech Operations – and What You Can Do About Them
Fintech Product Development
Core Components of the Development Life Cycle of Fintech Software Used in Retail
Module 8: How to Improve and Maintain Compliance Culture in The Fintech Ecosystem
The FinTech Ecosystem Between Legal Compliance and Social Dimension
Why a 'Culture of Compliance' in Banking Should Be Second Nature
Risk Culture vs. Compliance Culture: What's the Difference?
Module 9: FinTech and Future Tech (Blockchain, AI, Cryptocurrency) The Perfect Blend
Banks and the Digital Transformation
Blockchain Technology Overview
How Blockchain Is Revolutionizing FinTech
Cryptocurrency Overview
Decentralized finance (DeFi) Overview
How blockchain and cryptocurrencies can deliver financial inclusion
Fintech Tech Trends in the world of Crypto & Blockchain
What Is AI and Future of AI in Finance
Course closure
Closing remarks, Conclusion, wrap-up, Q&A, and discussion
Course evaluation and feedback
Trainer
Nadine Ghosn Eid
Nadine Ghosn Eid is the Founder of BeyondComply, a compliance consultancy and training firm established to help financial services companies understand and overcome the challenges arising from compliance, regulation, and market developments. Nadine is a Certified Anti-Money Laundering Specialist (CAMS) based in Beirut who's been a Speaker in various Global Compliance and Financial Crime Prevention Conferences, and has more than 26 years of Banking Experience with a focus on Compliance, Treasury, Capital Markets and Private Banking, in addition to 17 years of concentration in the Cards and Payments Industry. Nadine serves as a Professional Consultant in Anti-Money Laundering, Governance Risk & Compliance, Regulatory Compliance, Data Protection, and Cards Industry Rules and Regulations. She is also certified as a Trainer by the European Institute of Management and Finance (EIMF), an EU GDPR Foundation and Practitioner by The Knowledge Academy UK, and in Financial Derivatives, Securities, and FSA Regulations by the UK's Chartered Institute for Securities & Investments (CISI). Nadine currently holds also the position of Director of Compliance & Regulatory Affairs at areeba, a Leading Regional Financial Technology company specialized in the payment cards and electronic services and in offering issuing and acquiring services to banks, other financial institutions, merchants and retailers. Prior to areeba, Nadine worked for 14 years with CSCBank sal, a regional leader in the card and electronic payment processing industry, of which the last three years have been also as Head of Compliance. Nadine holds a Master's Degree in Money and Banking from The American University of Beirut. She has an extended financial experience in the Middle Eastern, African, American, and European markets. She is fluent in English, French and Arabic, and is no stranger to EU and US legislations, having worked for multiple banks that do business in European and American markets.
Training Style
The programme is designed to offer knowledge through a practical delivery style and enhance participants' skills via short lectures, case-studies, and practical examples. Participants will also benefit from feedback at the end of the programme and take away the knowledge gained to be transferred at their workplace.
Knowledge Test
At the completion of the knowledge areas, participants will be assessed via the form of Multiple-Choice Questions which will consist of questions related to the material taught. The aim of the assessment is to examine participants' overall attention and knowledge of material taught as well as their competencies towards the implementation of practical cases.
CPD Recognition
This programme may be approved for up to 28 CPD units in Financial Regulation. Eligibility criteria and CPD Units are verified directly by your association, regulator or other bodies which you hold membership.
Αναλυτικό Κόστος Σεμιναρίου
Για Δικαιούχους ΑνΑΔ
€ 875.00

€ 476.00

€ 166.25

€ 399.00
Για μη-Δικαιούχους ΑνΑΔ
€ 875.00

€ 0.00

€ 166.25

€ 875.00
ΠΡΟΓΡΑΜΜΑ ΣΕΜΙΝΑΡΙΟΥ
Τρίτη - 04 Οκτ 2022
Ώρα
09:00 - 13:30
Τοποθεσία:
OnLine Virtual Classroom
Τετάρτη - 05 Οκτ 2022
Ώρα
09:00 - 13:30
Τοποθεσία:
OnLine Virtual Classroom
Πέμπτη - 06 Οκτ 2022
Ώρα
09:00 - 13:30
Τοποθεσία:
OnLine Virtual Classroom
Τετάρτη - 12 Οκτ 2022
Ώρα
09:00 - 13:30
Τοποθεσία:
OnLine Virtual Classroom
Πέμπτη - 13 Οκτ 2022
Ώρα
09:00 - 13:30
Τοποθεσία:
OnLine Virtual Classroom
Τετάρτη - 19 Οκτ 2022
Ώρα
09:00 - 13:30
Τοποθεσία:
OnLine Virtual Classroom
Πέμπτη - 20 Οκτ 2022
Ώρα
09:00 - 13:30
Τοποθεσία:
OnLine Virtual Classroom
Εκδήλωση Ενδιαφέροντος : Certified FinTech Risk And Regulatory Compliance Associate (CFRRCA)
Σεμινάρια στην ίδια κατηγορία από τον ίδιο διοργανωτή