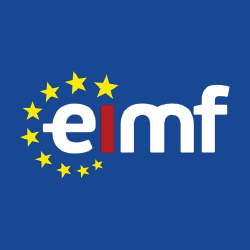 Introduction to FinTech and Regulations
- Χρηματοοικ. Ασφαλιστικά Τραπεζικά - Καινοτομία/ Start Ups
ΠΕΡΙΓΡΑΦΗ
The EIMF Live Online Learning Experience
EIMF subject-matter experts deliver engaging and interactive courses across a broad spectrum of areas, that can be enjoyed in the comfort of your own chosen environment.
Course Overview
Financial Technology (FinTech) conquers an important part of our everyday life, either from a personal or a professional perspective. The FinTech industry is a disruptive challenge to the financial sector, which becomes more and more mainstream globally, bringing innovation to traditional financial services.
Today's FinTech market helps financial institutions deliver financial services in innovative, faster, cheaper, more efficient, and human-centred ways than before. Applying to any emerging technology that assists both consumers and financial institutions, FinTech is here to stay. The growing interest in FinTech is visible since large public companies and incumbents as well as small, technology-reliant start-ups leverage technology to provide enhanced and innovative financial services products. At the same time, while digitalization, innovation and technology development have an effect on financial services in an unprecedented way, the relevant regulatory framework is ever-changing and complex. Thus, this newly formed financial services landscape and these new, technology-based business models require constant and strong legal knowledge.
This training course is designed by a reputable industry expert. Participants will explore the ever-changing landscape of the FinTech industry while they will understand the way FinTech is transforming financial services. They will discuss the various types and business models of FinTech as well as its market players. Furthermore, Fintech start-ups and the ways of raising money will be explored and the role of the regulation in FinTech will be addressed.
ΣΚΟΠΟΣ ΣΕΜΙΝΑΡΙΟΥ
By the end of the programme, participants will:
Be Introduced to the Fintech industry
Explore financial services and emerging technologies
Identify the various types, business models and market players of FinTech
Explore neo banks and challenger banks
Discuss about blockchain and AI in FinTech
Explore FinTech companies and the ways of raising money
Understand the role of regulation in FinTech
ΣΕ ΠΟΙΟΥΣ ΑΠΕΥΘΥΝΕΤΑΙ
This programme is suitable for professionals, business leaders, digital innovators and others who are interested in learning or gaining insights of financial services technology.
The programme is ideal for:
Lawyers and Financial Consultants
Money Laundering Compliance Officers
Compliance Managers
Compliance Staff
Sales and Business Development Executives
Law students, Graduate Lawyers, Junior Lawyers
Law researchers, Law drafters
Legal Projects Managers
Financial advisors
Executives and senior managers
Internal and external legal advisors
IT Professionals, Technology Strategy Leaders
Card Operation Managers
Electronic Banking Managers
Legal Services professionals
Cash Management Officers
Professionals in the banking sector (Including neo and challenger banks)
Innovation leaders and members of Innovations labs
Government Agencies
HR Managers
Corporate Administrators
Strategy Managers
Digital Transformation Heads, Officers and Team Members
ΠΕΡΙΣΣΟΤΕΡΕΣ ΠΛΗΡΟΦΟΡΙΕΣ
Training Outline
The FinTech Landscape
Introduction to FinTech
Financial Services and emerging technologies
FinTech types, business models and market players
Banking and Payments reinvented: Neo banks and challenger banks
Blockchain and the cryptocurrency market in FinTech
AI FinTech and Digital Transformation
FinTech start-ups and raising money
The role of regulation and the Future of FinTech
Training Style
The programme is designed to provide a deep explanation of the financial services technology industry which disrupts the current scene of the industry.
Participants will gain theoretical knowledge mainly via live online sessions supported by power-point presentations. At the end of the programme, participants will have the opportunity to pose questions and further discuss during the Q&A session.
CPD Recognition
This programme may be approved for up to 7 CPD units in Financial Regulation. Eligibility criteria and CPD Units are verified directly by your association, regulator or other bodies which you hold membership.
Αναλυτικό Κόστος Σεμιναρίου
€ 220.00

€ 0.00

€ 41.80

€ 220.00
ΠΡΟΓΡΑΜΜΑ ΣΕΜΙΝΑΡΙΟΥ
Τρίτη - 28 Ιουν 2022
Ώρα
09:00 - 17:15
ΕΚΠΑΙΔΕΥΤΗΣ:
Χριστιάνα Αριστείδου
Τοποθεσία:
OnLine Virtual Classroom
Εκδήλωση Ενδιαφέροντος : Introduction to FinTech and Regulations
Σεμινάρια στην ίδια κατηγορία από τον ίδιο διοργανωτή